V-LV-24B
Hello! This will be my first formal MOC post as the only other thing I've posted was a series of SNOT exercises. Well, what good are those if you don't put 'em to use?
This is a (mostly) 6-wide pickup truck in classic red, of course. I'd like to say I had some sort of intent with this, but I really had no direction at all. In fact, it started as a car! I'm very happy with how it turned out, though, especially the bed.
Front view!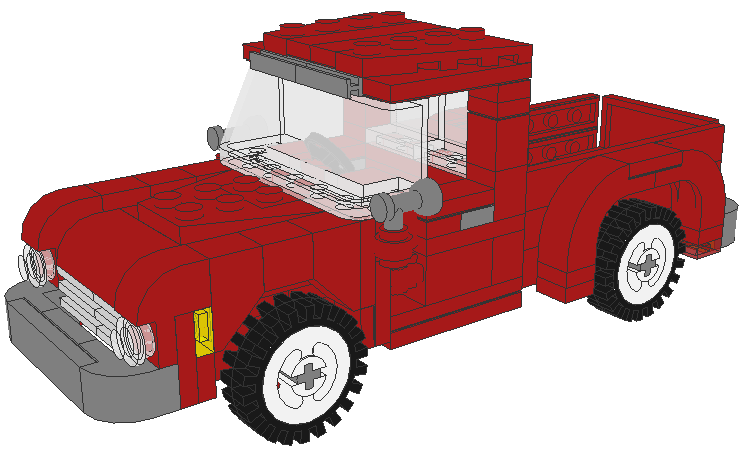 Here's the rear, featuring that bed I mentioned.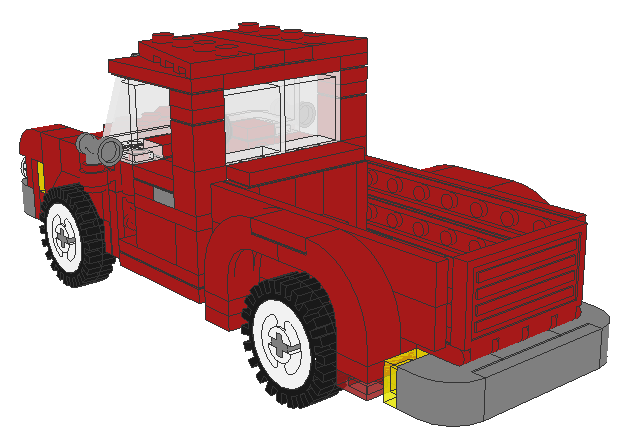 Originally, this didn't have any of the "raised" portions such as that 1x1 by the cab or the three tiles by the gate, but they were added for stability once I realized the assembly would fall apart if you looked at it hard enough without them. In fact, without that raised 1x1 by the cab, the entire bed would have been held to the cab by one lonely plate.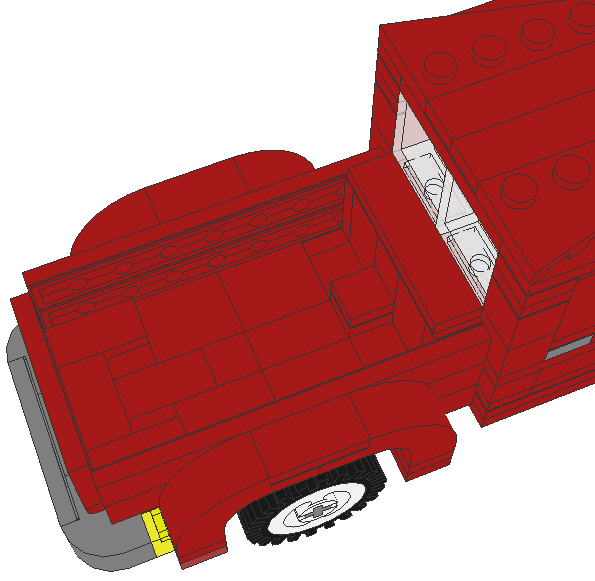 The underside. Not very pretty, I'll admit. The hinge you see is only there because it has hollow studs and I needed some support for that bracket.
The sides of the bed are 1x8 tiles held in place by 1x1 technic bricks with half pins. Why not use the 1x1 brick with 2 studs on the sides, you ask? Because I'm using an outdated CAD program that doesn't have that part.

Also, the top one has to be a technic brick so the 1x4 tile will stay in place.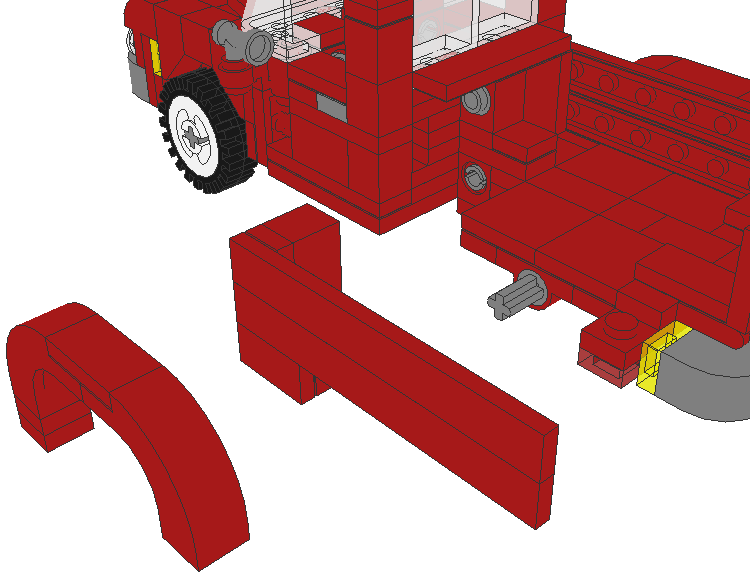 The front, taken apart.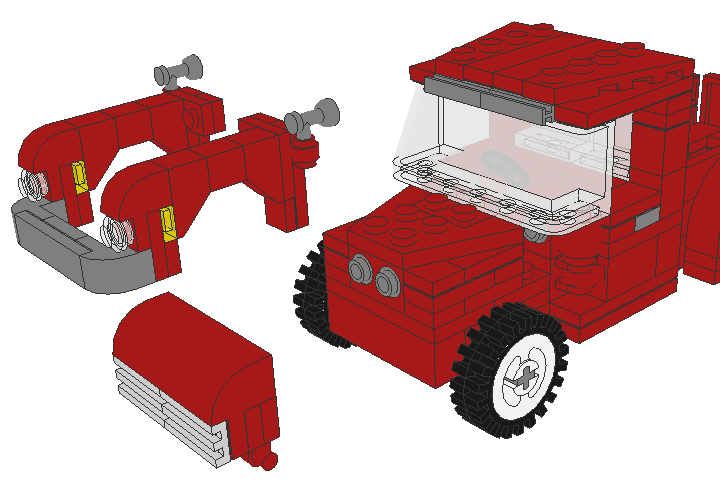 The biggest downside to this design is that it's rather large. Observe as it towers over these pitiful 80's and 90's town cars! It probably works fine with the current City scale, though.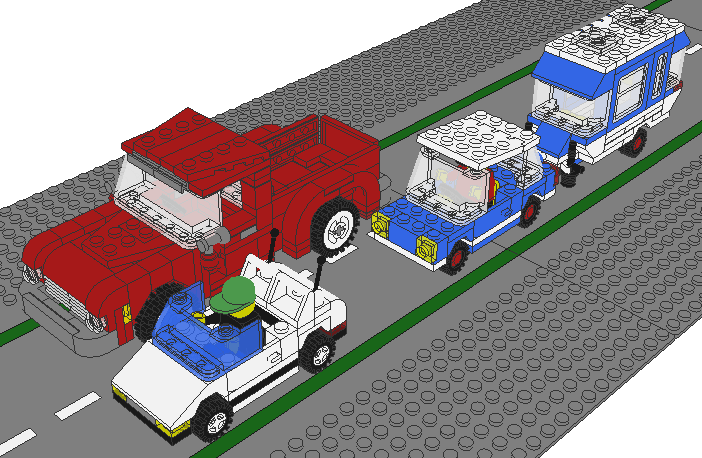 Thanks for viewing!