V-LC-10B
Not long ago, I added a small Christmas tree farm to my LEGO town Brickington. Now that the trees are nearing maturity it was necessary to build a vehicle to transport them. This started out as a mod of the German Transport truck from INDY set 7622. By the time the evening ended, it was something very different. Here's some pics. Life is much easier ever since I wised up and spent 8 bucks on a mini-tripod for my digital camera.
I wish I could take credit for the frog hood ornament, but someone else did it first. Finaly found a use for my chrome grates though.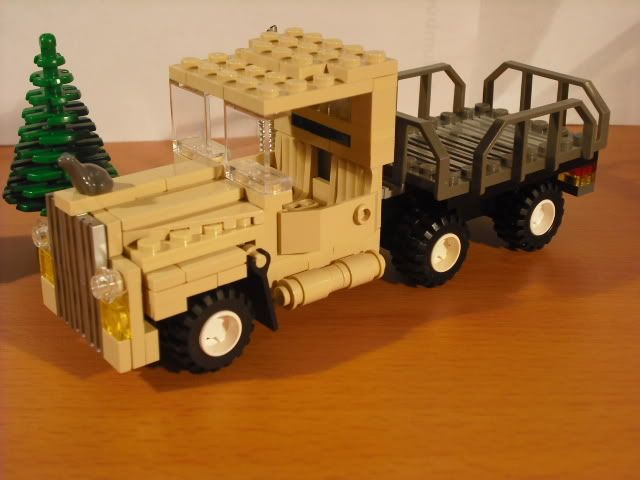 This is probably my first vehicle that has used half setbacks and combined 5 and 6 wide sections. Old hat for most MOC'ers, but new ground for me. I wanted it to look like it might have a dump capability with out having to build it as such.
With driver and a full load of 2 trees. Yeah, it's a small truck.
That's it. I wanted to build a truck that would fit with both the 4 wide cars and 6 wide trucks that exist throughout Brickington, and I'm happy with the results. However, I'm pretty new to MOCing road vehicles, so suggestions for improvement are greatly appreciated.
Edited by Phred, 23 April 2012 - 06:53 PM.