V-LV-23A
Why I built this Truck:
So i saw a poster about Chuck Norris and thought it would be cool to have a Lego fig that looks like Chuck Norris.
I made the fig with what MF components i had and came up with what is seen below.
Then I decided he needed a truck; I mean you can't have Chuck Norris without a truck!
Therefore, i made this truck...
...Ta da!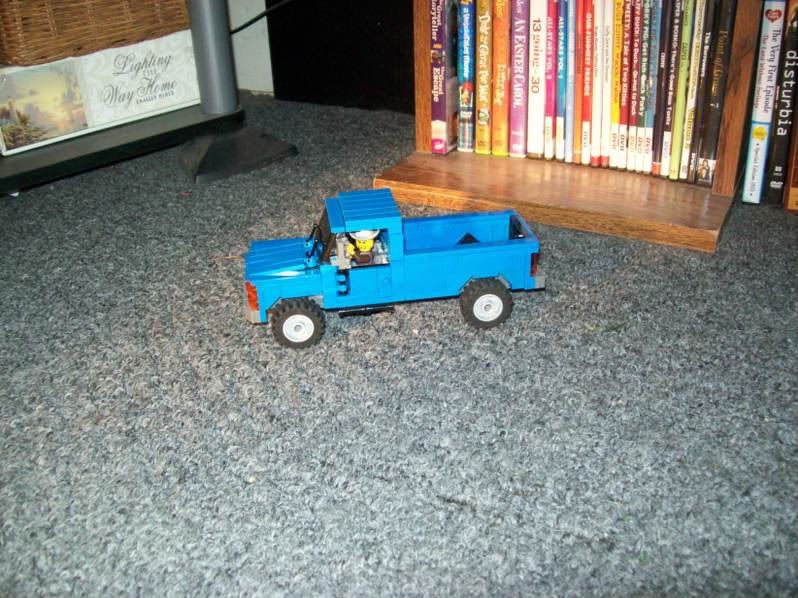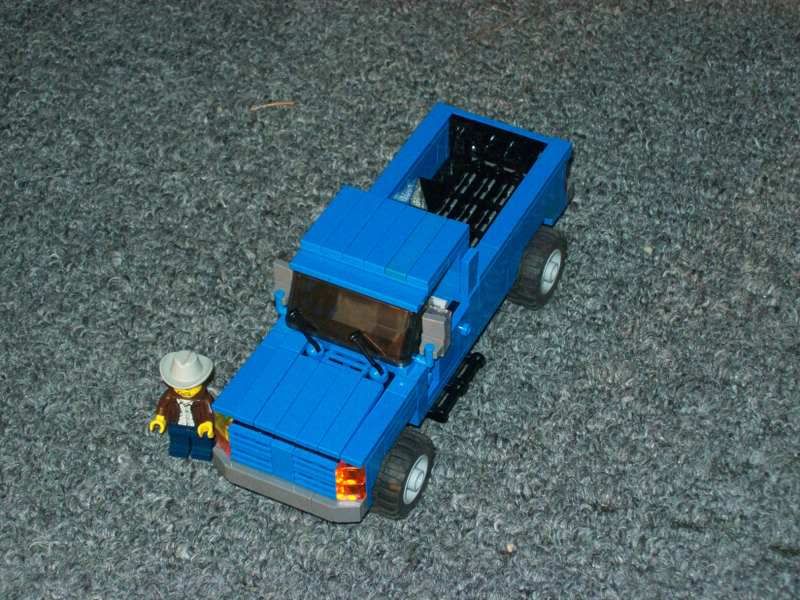 Chuck Norris Bio:
I assume everyone knows who Chuck Norris is, but just in case you don't, here are a few facts about him.
He built the cabin he was born in with his bare hands.
Chuck Norris counted to infinity - twice.
Chuck Norris has 12 moons. One of those moons is the Earth.
Chuck Norris ordered a Big Mac at Burger King, and got one.
Chuck Norris does not "style" his hair. It lays perfectly in place out of sheer terror.
Some people wear Superman pajamas. Superman wears Chuck Norris pajamas.
Chuck Norris can divide by zero.
Chuck Norris can eat just one Lay's potato chip.
There is no theory of evolution. Just a list of creatures Chuck Norris has allowed to live.
Chuck Norris doesn't wear a watch, HE decides what time it is.