Did the big gaping hole in the back of the Solar Sailer bother anyone else? Where the speeder goes in and comes out I mean. There was about a 1x2 wide hole that really just broke the bugged me. So I made a quick little MOD that I thought I would share, as it might help some other people, as it is quite simple. As I saw the hole as a design flaw even though I can see why it was there as it is much easier for younger kids. Anyway with the use of just a rotator and 2 1x2x2 transparent piece.
It's not to apparent and allows full access with the speeder and Dooku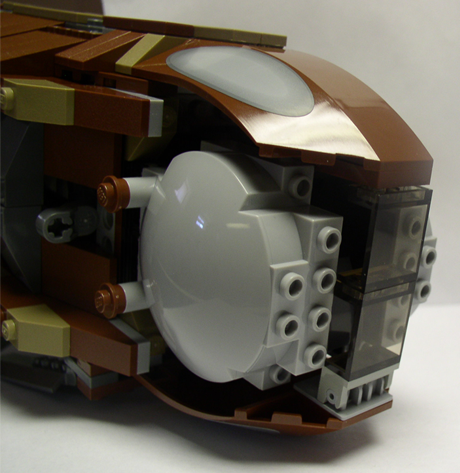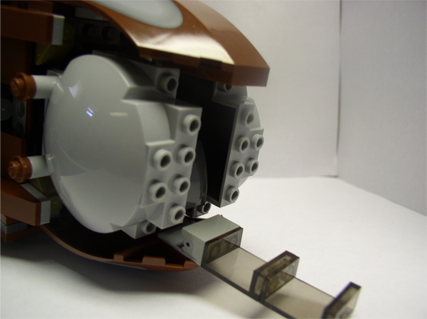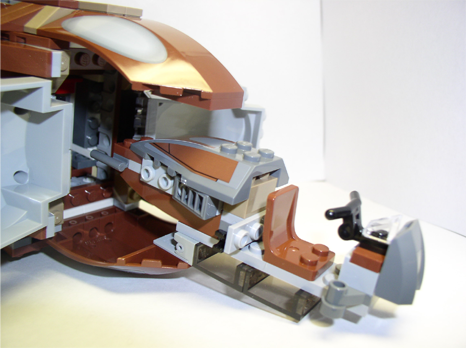 Edited by ImperialShadows, 10 February 2009 - 03:15 PM.
Hole. He'll fix the whole hole in the hull. Huzzah!