Vig. 50d
Well Cap'n, Here be ye dock!
Original Pirate Merchant Dinghy added to a dock/city for pirates.
This here be a nice city where pirates come when they need to stock up on their weapons and other items. And occasionally make fun of the unhappy prisoner, A naval officer. Need some food? come to smugglers city! need some swords? Come to Smugglers City! Are you a blacksmith? Then come to Smugglers city for all your blacksmith needs! Fer pirate folk only!!!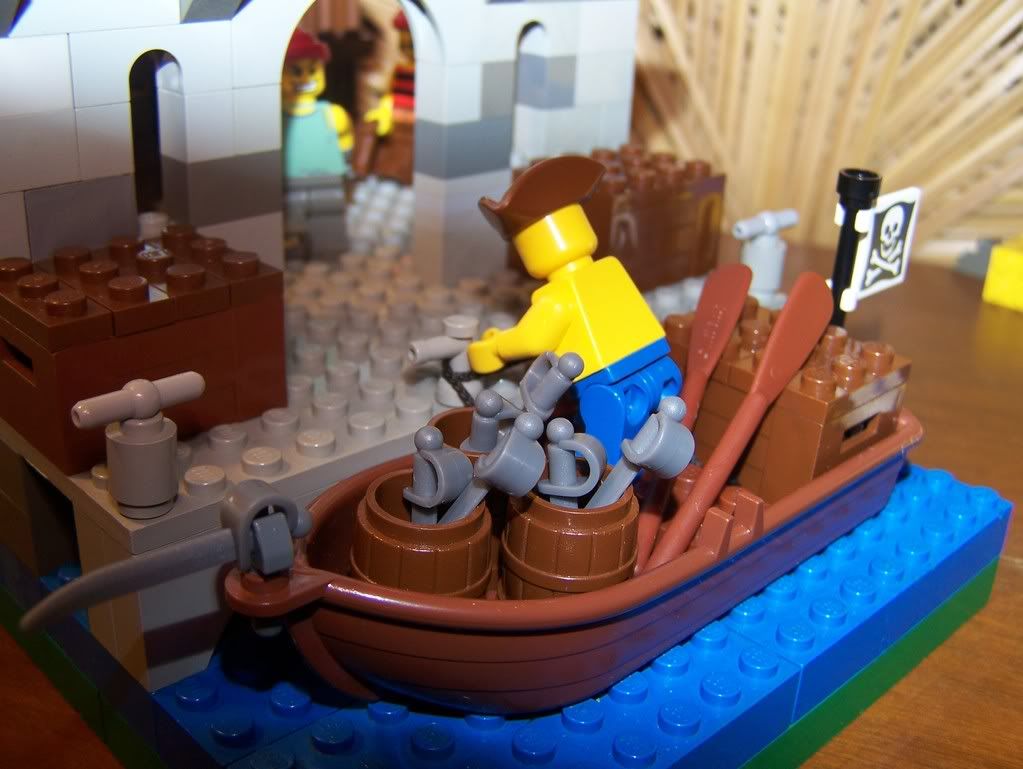 Aye mate! ye has seen the MOC now rate it! 1-10 Please And....
SPOT THE FROG!!!!
Yes! it is true. I have added my trans-green frog! Can you find it?
And now for a added bonus. I will show you where I build most of my MOC's!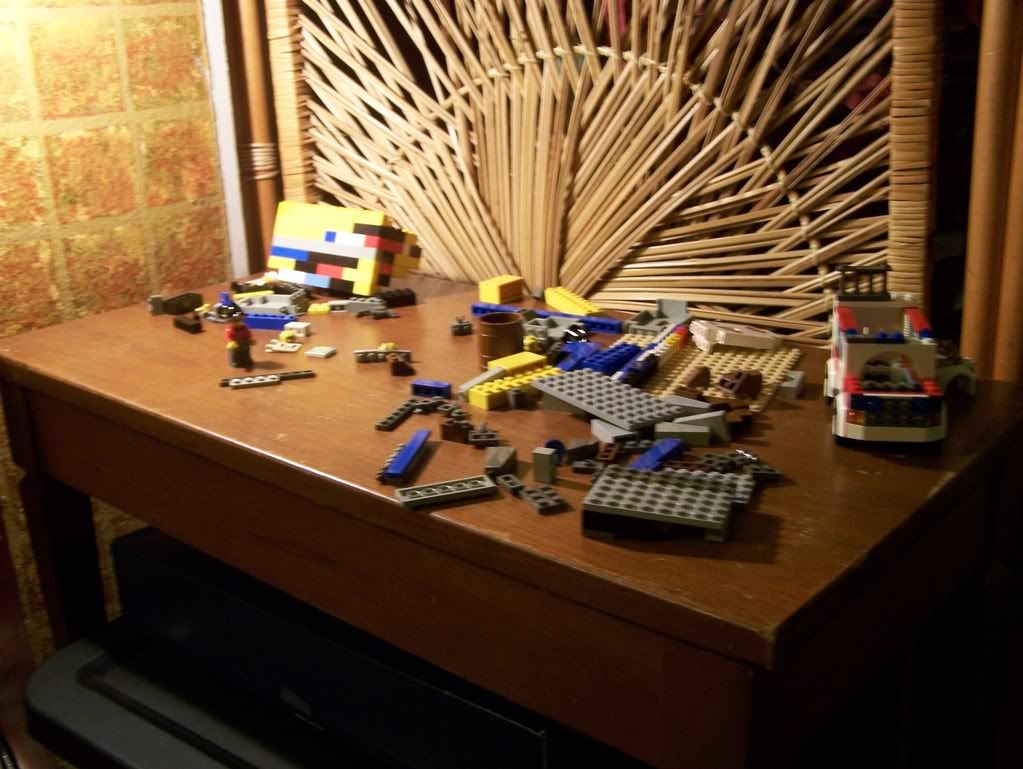 Yes I know. Small Cramped and ugly. But hey, its that or on a larger table that's now full of all the 09 pirate sets. So. Yes. If you like, Rate my Mocing table. lol, 1-2. 1 being ugly and small, to 2 being its fine.
Aih't mates, Davy Blocks has to go to the smugglers city docks to receive me order of weapons! Later ye Bilge-Rats! Do you fear
DEATH
?
Edited by SlyOwl, 15 November 2009 - 09:45 PM.