I've make a diorama of the battle of Geonosis .
For my Christmas 2008, I bought 164 Tan plates :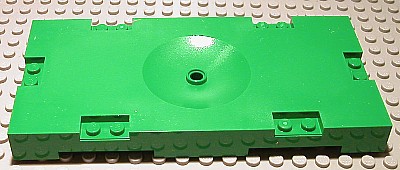 and Brown, DarkOrange, Orange, Tan parts on bricklink.
I've make some Walker's(AT-TE or other walkers) "footprint" for the fun .
I needed an AT-TE fot this diorama. So I put my own UCS AT-TE on the diorama . I will buy two hailfire droid 4481 for this .
Ok, I know the AT-TE and the Hailfire aren't at minifig scale . It's not a problem for me...
Photos now :
You can see a clone who is stuck in a quicksand. Quicksand on Geonosis ? Man, it's juste for the fun


:
http://www.weplug.co...abig203086.html
the clone is seated and covered of Tan parts
I know, I need to buy many clone battle pack, and droid battle pack

Damn, this clone is completely lost

Did not you ever used a gun man ?
You don't see droid on the diorama . I need to buy many, many, many droid battle pack . Need money..
Edited by KimT, 05 February 2009 - 09:56 AM.