Ra
Okay so I was in Milton Keynes, about to leave, when I noticed Ahsokas starfighter on the shelf! "That wasn't there earliar" I thought to myself. I didn't buy it because I thought it was bad value (£29.74 ish)

Then I noticed a few more 2009 sets....wow! THEN an employee walked towards me with a stack full of Shuttles. I was very happy, and snapped one off his hands. I also was lucky enough to get Vaders TIE, Clone Pack, and the Castle Market Village.




8014 Clone Walker Battle Pack £9.74



Suprisingly good. Tiny DSS. Good figures. Walker is suprisingly good.




As you can see we get the Clone Gear in black. It looks great!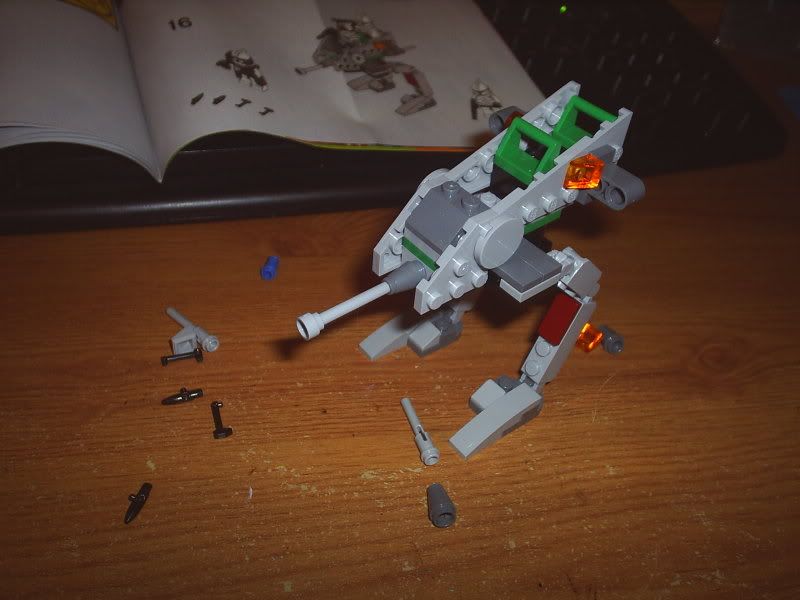 Build - Its a battle pack so....5/10
Value - £2.50 per clone...not too bad. 8/10
Figures - Awesome clone gunner. And three others. 9/10
Overall - Pretty amazing. I'll be getting a few more for the figures. 9/10

Now for the pizza resistance.
Edited by KimT, 21 December 2008 - 07:48 PM.
Indexed and poll added