I am freaking fuming and furious. I was THIS CLOSE from posting this bloody review and Internet Explorer decided that pressing return to go down a line, actually equated to go to a completely random thread on this website, and wipe my entire review. So annoyed. So I'm afraid this will be more breif than it was.

**REVIEW COMPLETE now. Did have a problem with it folks, but its done now. :)**

~ Updated, split reviews to two threads ~



8019 Republic Attack Shuttle £48.74



As a side note, cloaks/bands etc now come in a tiny flat envelope instead of small box.




Two manuals, no DSS, and bags are un-numbered.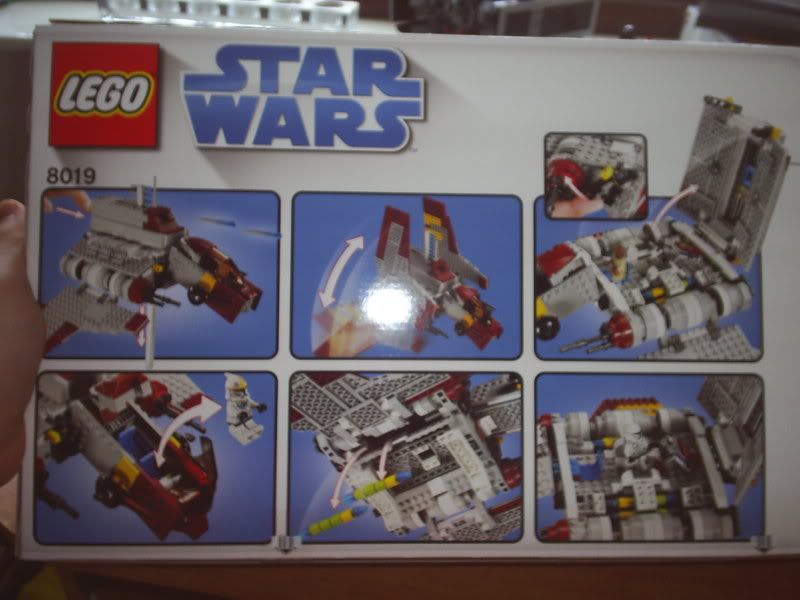 Mini figures....am I right in saying this is the first normal non-light-up Mace? Hes amazing. Obviously. Look at his gorgeous light sabre.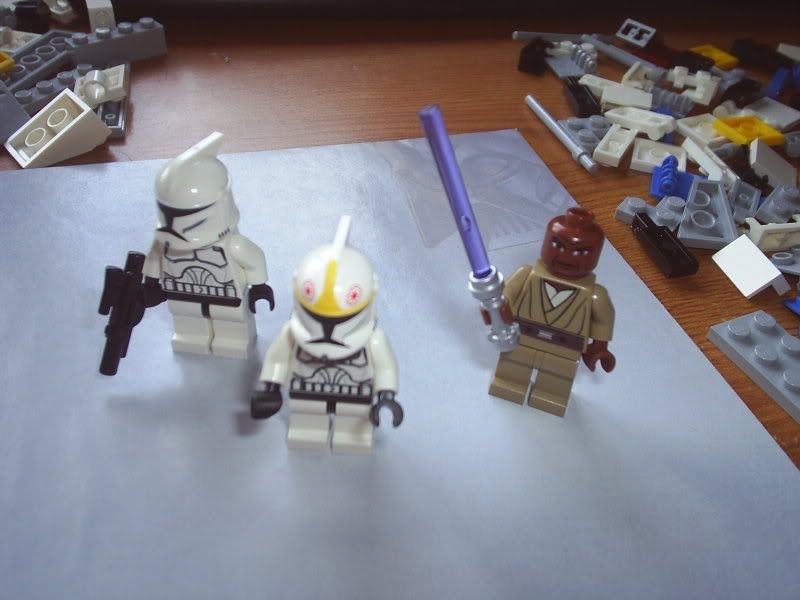 Random manual shot.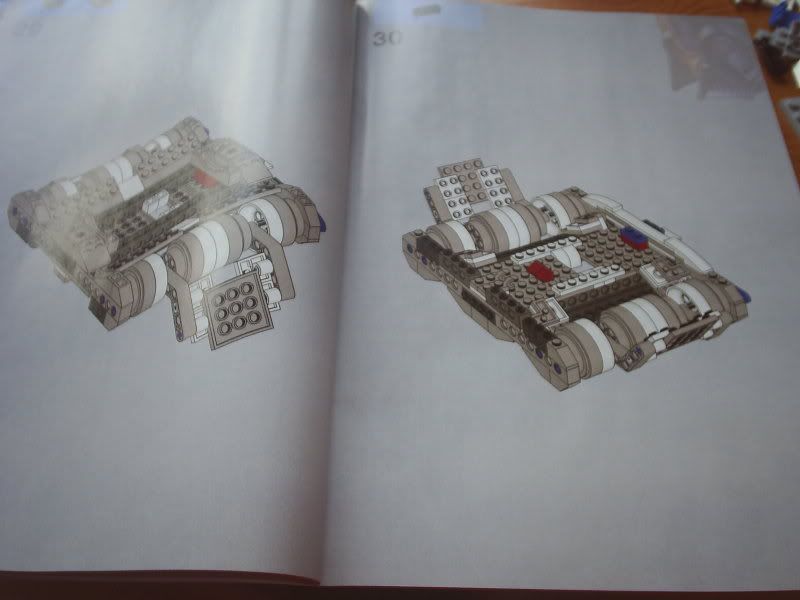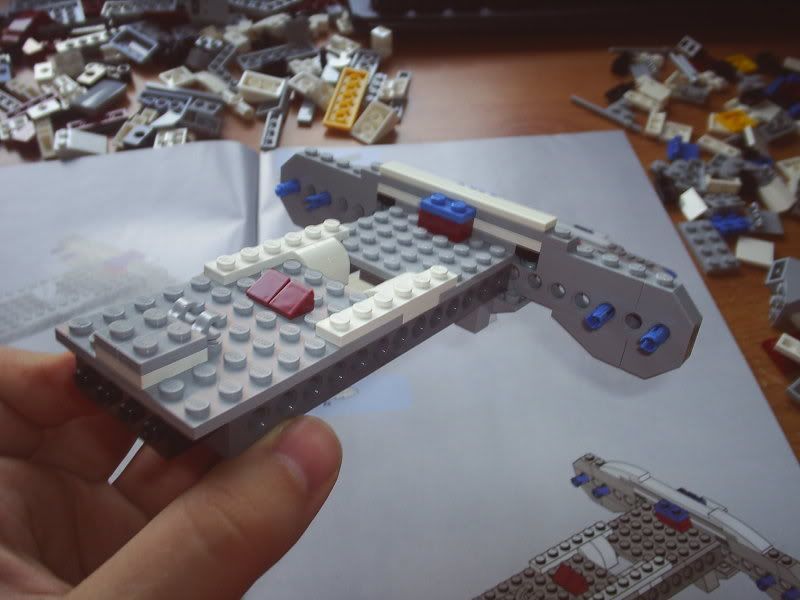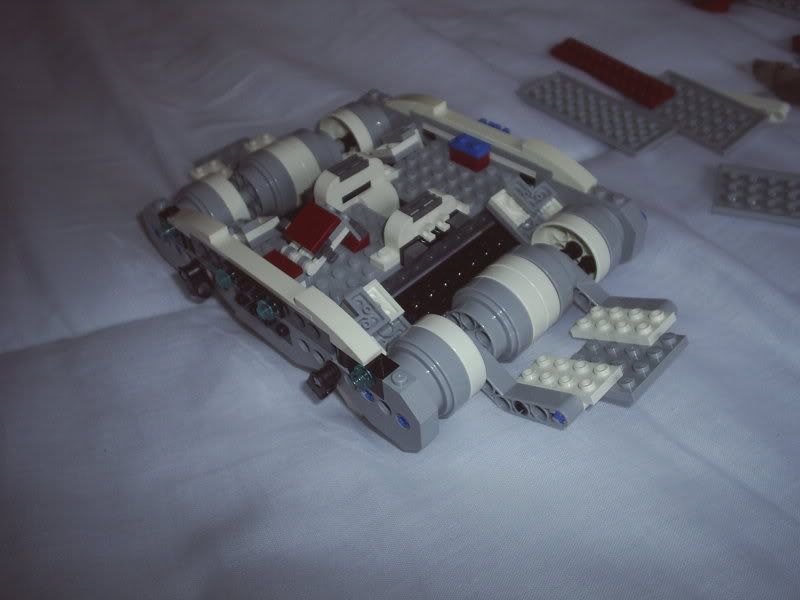 I love the back. The vent and the awesome blue engines/thrusters.




Sorry this one is on its side. Eeep.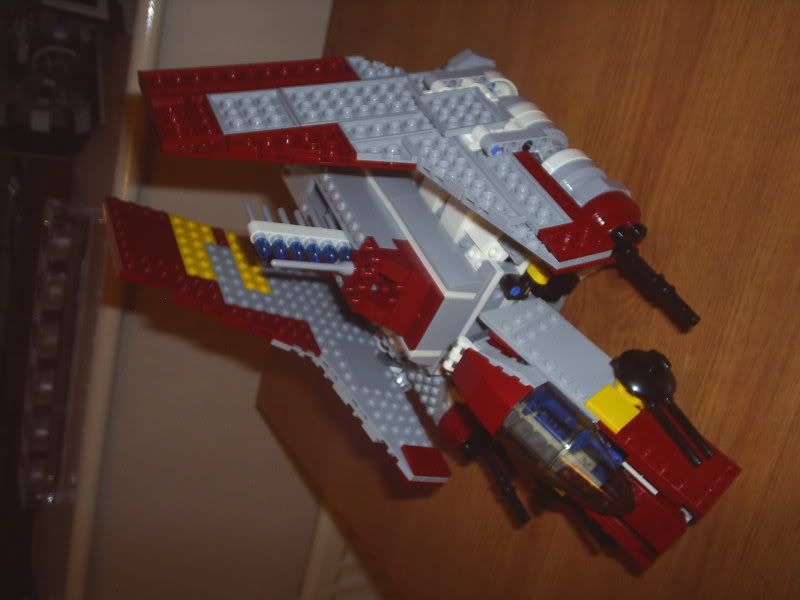 If you look at the above picture and then this one, you can see the locking mechanism for the top that opens up. Its pretty good, with a satisfying click.




Inside there is a seat for Mace, and holsters for several guns and lightsabres.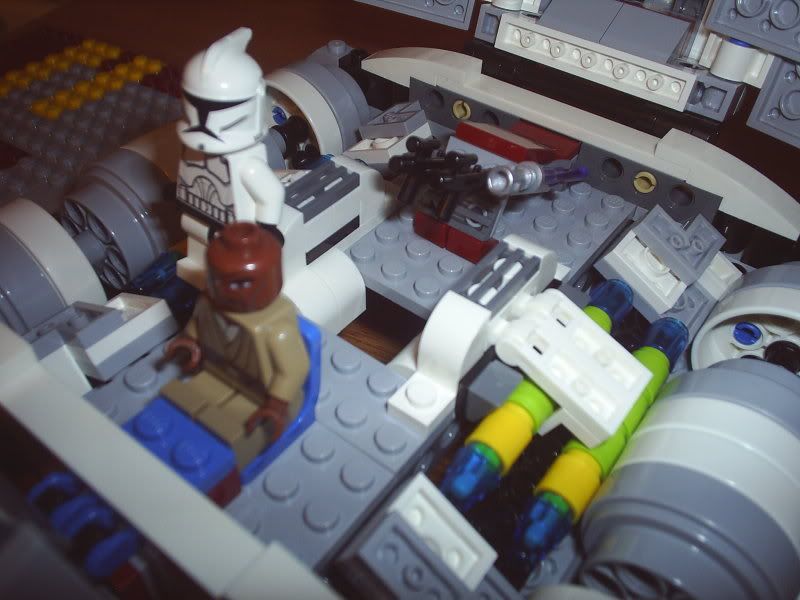 Heres an awesome picture of Mace Windu, being awesome.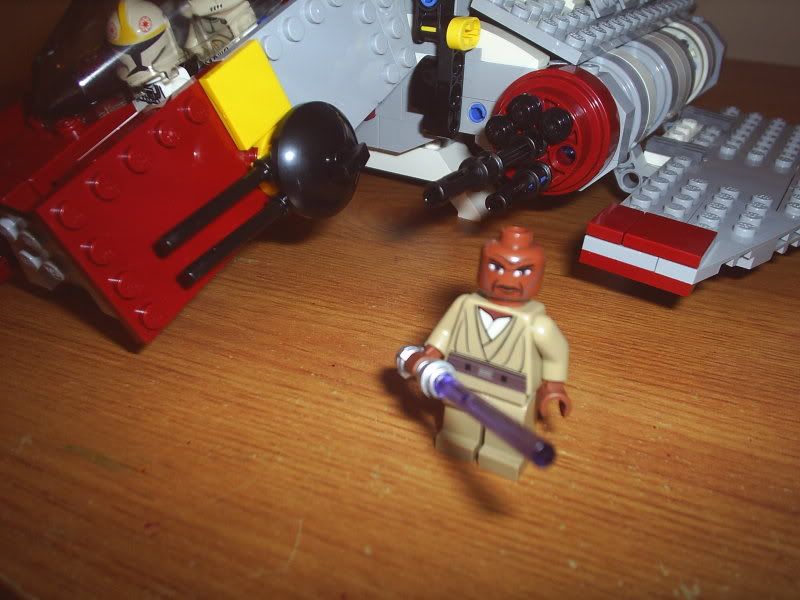 Room for two pilots/figures in the cockpit.




The completed rear.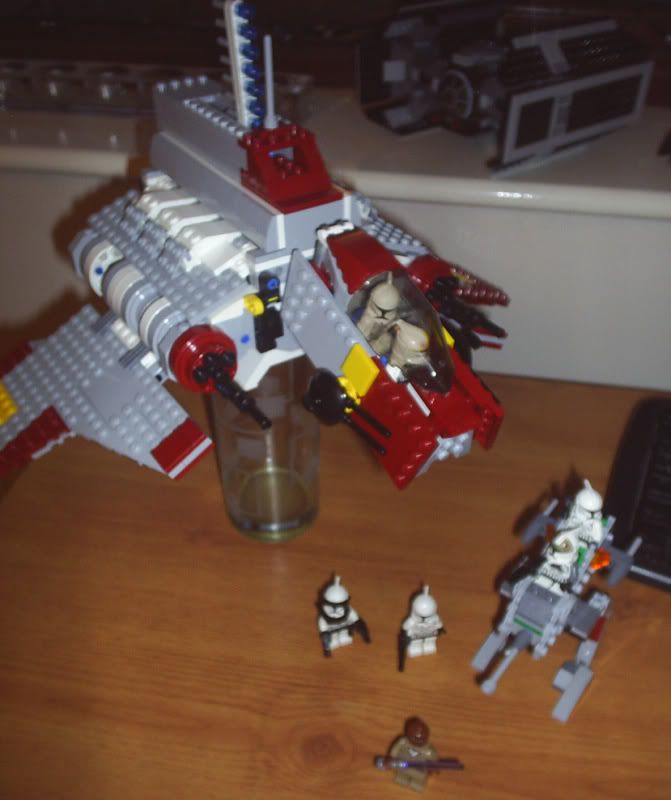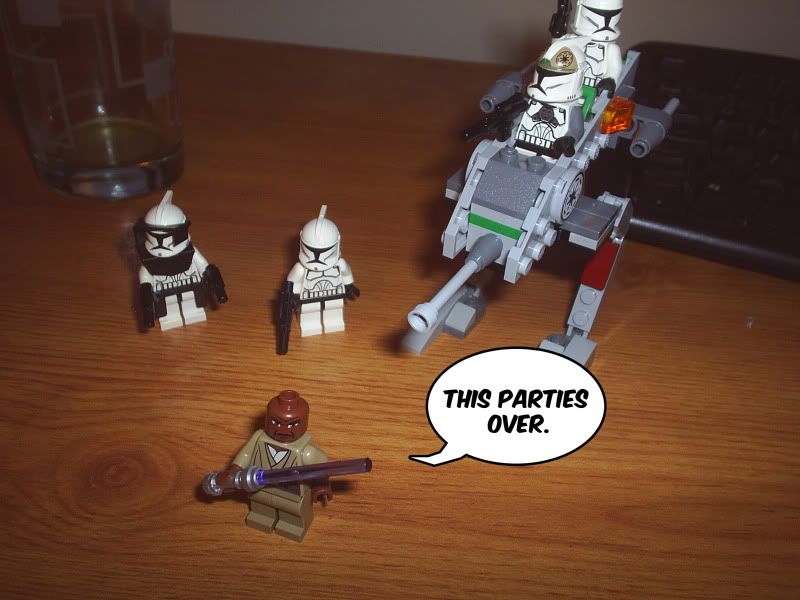 Here is the interesting missile firing mechanism. It uses an elastic band, and it works very well! It shoots out of a very small hole at the front.

http://uk.youtube.co...h?v=i4-t4KzBy4k

Build - It was nothing mind blowing to be honest, but there is definitely some nice elements and overall it was good! 7.5/10
Value - Not too bad. Maybe a mini figure more would have been nice, but you get Mace...soo....8/10
Figures - Mace Windu. 20/10
Overall - You get Mace. The wings fold up well, and the firing mechanism works great for a "play" element. 9/10


Edited by KimT, 21 December 2008 - 07:46 PM.
Indexed and poll added