The Nazi staff car from the Raiders of the Lost Ark truck chase. I've tried to make it as similarly built as possible to the truck and jeep from 7622 Race for the Stolen Treasure, while still adding a few non-TLC techniques.
Front:
Side:
Back:
Without luggage: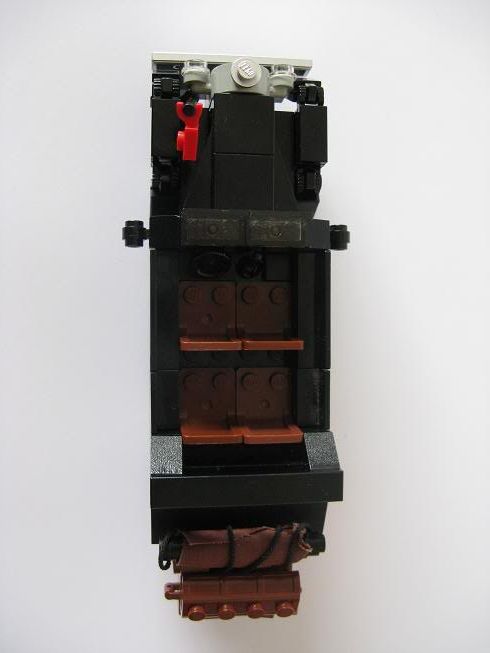 Staff car complete with poorly made minifigs of Belloq, Colonel Dietrich and Toht. A tight fit, but they're in!
The staff car in action!
... And as promised, some shots of the truck chase in lego...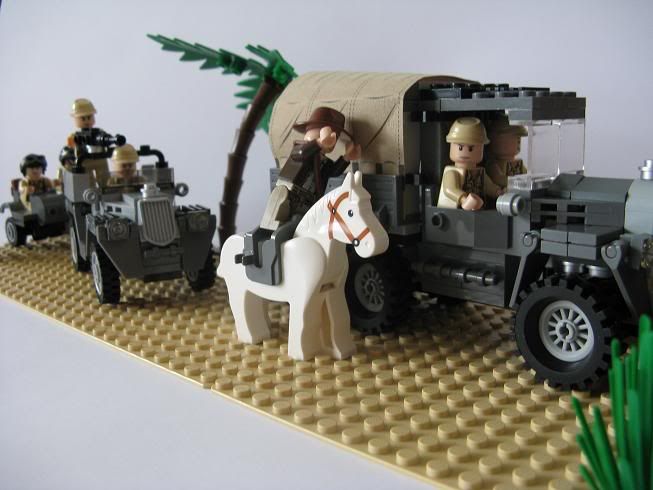 Enjoy! Feedback is much appreciated.