After an eventful week of witch-hunting, the town of Azufre could no longer find any heretics. They had come to somewhat of a stalemate.
The town turned to Priest Alexander, who was now scanning the crowd for witches.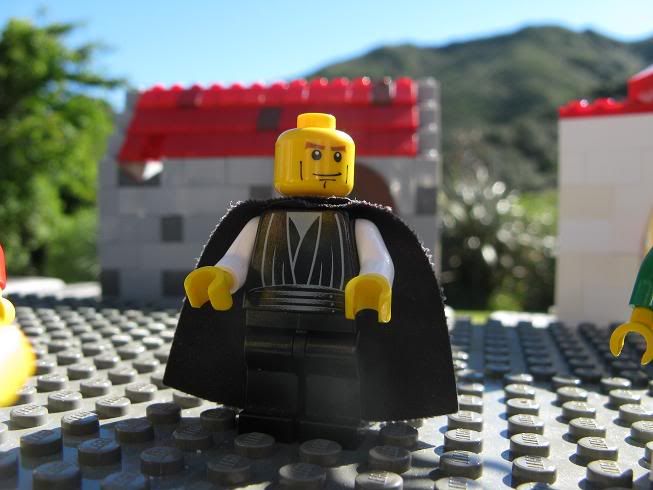 The town soon followed him in his search...
... But found nothing suspicious. It had finally occurred to them - what if there were no witches?

All along, the people of Azufre had been led on a wild goose chase, searching for something that had never existed in this proud and pious community.

The witch hunt was over.
The crowd soon dispersed, and began to get back to their ordinary lives, the lives they had lived before the coming of the witch hunt. With the loss of six prominent members of the town, however, it could never be the same. The town was scheduled to attend the funerals of these six citizens over the next few days, but for now the town returned to their houses for the night. They were pleased that this bloody ordeal was at last over.
High above Azufre six figures looked on, relieved that the town had found peace once more. Should any other hardships befall them, they would be able to watch over their old beloved home...
The Survivors of Azufre:
-

Sergio (lego12)
-
Miguel (Quarryman)
-

Elisa (ImperialScouts Wilhelm Screamer)
-
Pablo (Atoll Dweller)
-

John (Darth_Legois)
-
Alexander (ImperialShadows)
-
Mustafa (Dragonator)
-
Martinus (Pickerel)
-

Henry (darthperson)
-

Philip (Adam)
-

Gustavus (Norrington wouwie13)
-

Christopher (WhiteFang)
-
Joan (Zepher)
-
Roberto (pr0visorak)
Reserves:
- Sir Dillon
Those Residing in the Kingdom of Heaven:

-
Bernard (Trexxen)- Burned at the Stake: Day 2

-

Cassandra (Bob the Construction Man) - Burned at the Stake: Day 3

-

Sabrina (Lt. Col. Thok alexrider7 I Scream Clone) - Burned at the Stake: Day 4

-

Hernan (stash2sixx) - Burned at the Stake: Day 5

-

Charles (Hinckley) - Shot: Night 5

-
Isabella (kill will) - Shot: Night 6

Those Burning in the Flames of Hell:
-
A full explanation of the game should be up later on. In the meantime, please give feedback, comment on the game and if you must, call me nasty names.