Vig. 43a
Each day at the crack of dawn, Governor Hastalavista left the imperial outpost in Porto Faro for a ride across the town. Riding on his favorite white horse, he always headed towards the majestetic lighthouse that the whole town had been named for first. But that specific morning, a horrendous sight awaited him at the harbor...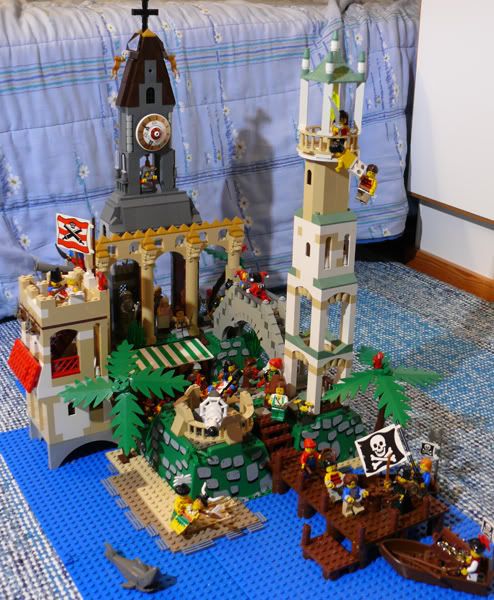 The town was under attack of one of the most fear-striking group of pirates ever to terrorize the Caribbean Sea: Las Sirenes. Legends told of even the most foolhardy men shaking in their trousers when they saw the Sirens approaching. This same effect struck Governor Hastalavista as he witnessed his precious town in turmoil. Your common garden-variety pirates could never have been as ruthless, as abominable, as plain mockery to the laws of nature as these, because these pirates... they were all women.



Their captain was known as Calamity Jeanne, who in her youth had graced the court of the king of France himself with her beauty. She had to give up a life of luxury when she was banished to the New World, but she found a new status for herself in piracy. Now she ruled the Sirens with the blade of her signature golden sword.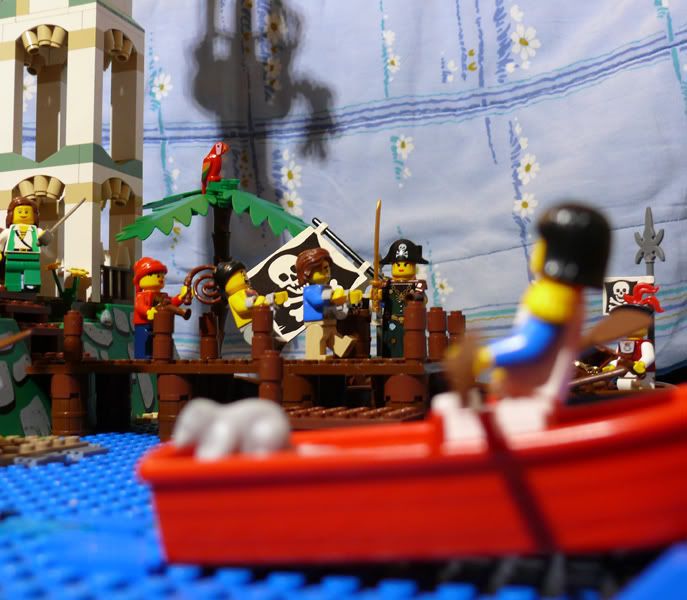 Following Jeanne's lead, many disgraced and shunned women joined her crew, and in every port that they raided a few more joined their ranks. Las Sirenes didn't turn away any woman who desired to dedicate her life to them instead of their tyrant fathers, jealous husbands and needy children. Thus the crew contained both untouched maidens and mothers of many, as well as former beggars and former nobility. Under Calamity Jeanne's command, they were all sisters.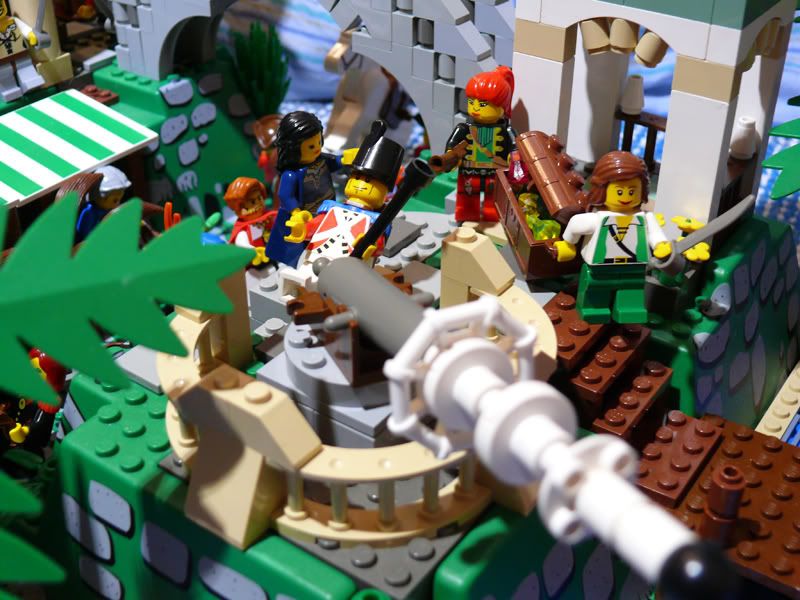 These desperate women were ready to do anything to get back at the patriarchal society that had trodden on them and their rights. They had no say in governmental issues, so they made sure that the government would suffer for it.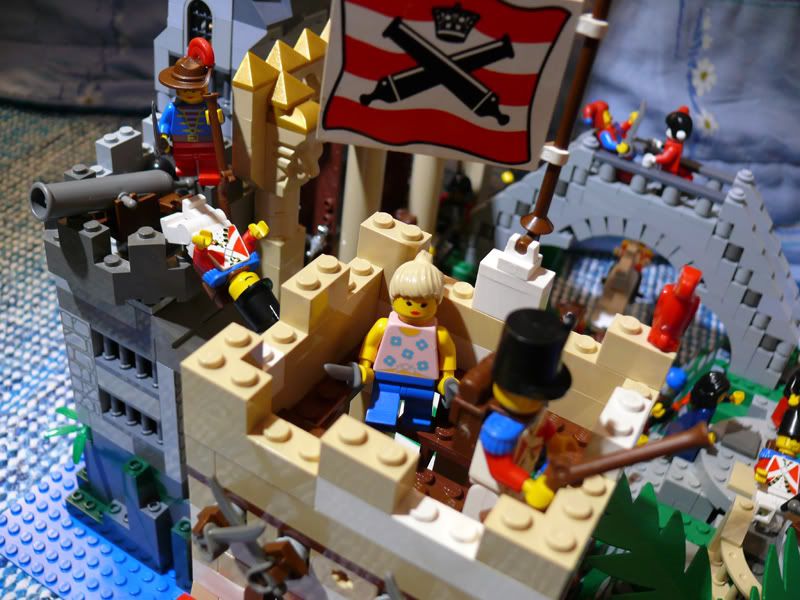 But these women weren't all without a heart. They never harmed innocent children, and in every port they took with them the most handsome young men they could get their hands on for a few nights filled with passion and bliss. These men would later be found stranded on solitary islands or discarted rowboats, but not one of them ever complained.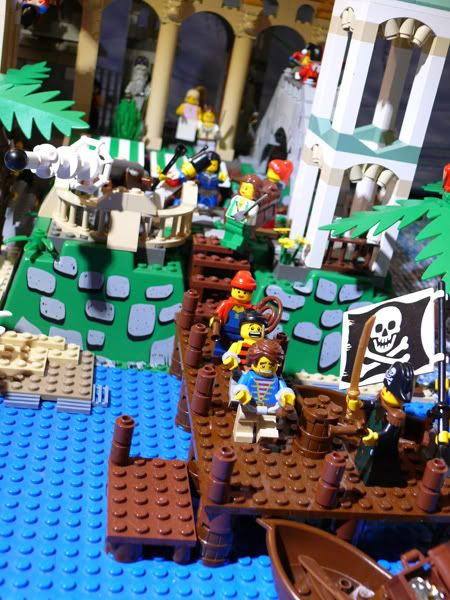 But as said, this all was a true abomination to men like Governor Hastalavista. It was unfortunate that his horse was as scared as him at the sight of women raiding his precious town, or else he might have not fallen off the horse and broken his neck.



More views of the tragic events in Porto Faro can be seen here:


Side view of the town.


The front of the harbor.


The town from above.


View from the lighthouse with the Onetoothed, Peglegged and Hook-handed Maddy.
Pretty Prudence, the ugliest woman on Earth.
The crew holds natives as well.
Not all of the crew are into men, as this unusual stealing of the bride proves.
"Women must remain silent in the Church!"



~ Sandy, who suddenly feels very empowered and feministic