Title of Set:
6074 Black Falcon's Fortress
Theme:
Castle/Black Falcons
Year Released:
1986
Pieces Count:
435
Minifigures:
6
Original Price:
$35 (USD), Unknown (EUR), Unknown (GBP)
Current Prices:
BrickLink Price Guide
Further Information:
Brickset
,
Lugnet
,
Peeron
,
Photobucket Album
At only six sets, the Black Falcons were never fully fleshed out by TLC. However, within this limited number of sets comes the Black Falcon's Fortress, which is perhaps the best keep within the whole Castle theme. This set was also later released within the Legends sub-theme in the year 2002 under the set number 10039.

Instruction Booklet: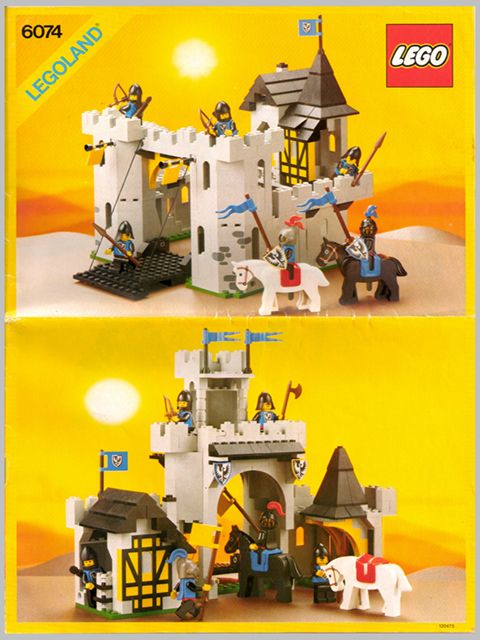 The instruction booklet has a total of 36 steps. With each step, the new bricks that are to be placed are highlighted. This makes the building process very enjoyable and lessens the time spent studying what brick goes where. On the last page of the booklet one can see how the drawbridge works with two 1x2 black plates, string, and two 2x4 technic plates that have a total of six holes to allow the string to pass through.
Minifigs: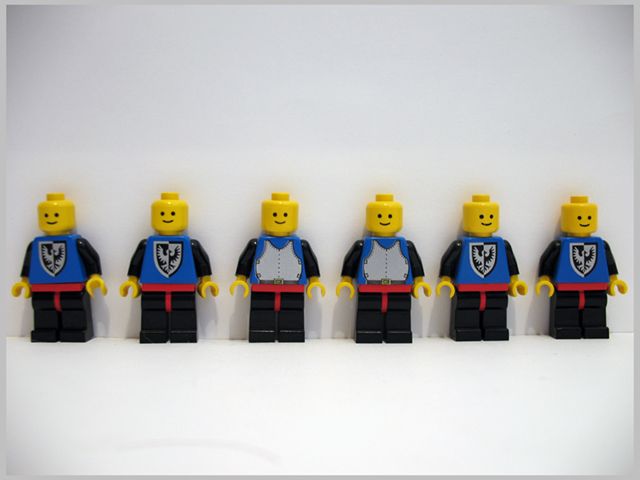 Six Black Falcon knights and two horses.
Accessories:
Spears, pikes, bows, quivers, shields, helms... Nothing a Black Falcon wouldn't want.
Unique Pieces:
This set comes with a yellow wall panel and a unique Black Falcon flag that was only available in this set.
Completed without Minifigs:
Overhead View:
Front Open: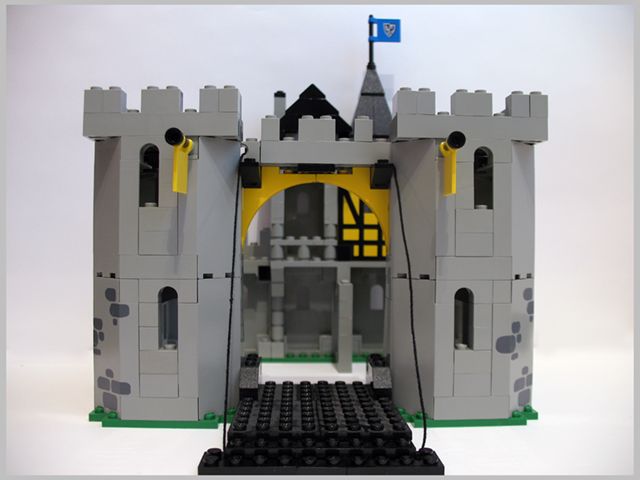 Front Closed: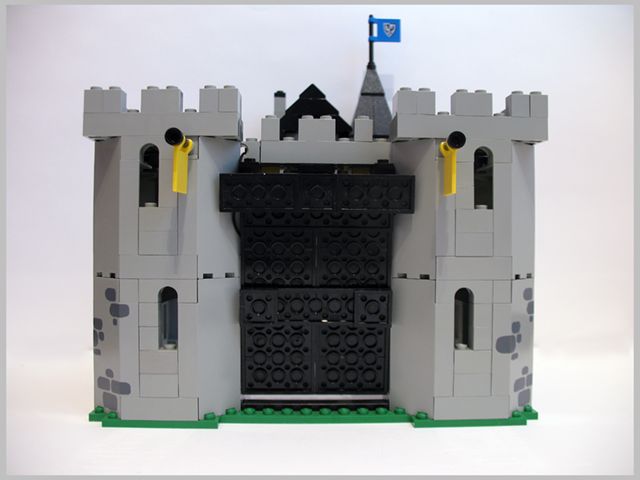 Inside Fortress Front:
Left Side:
Right Side:
Back: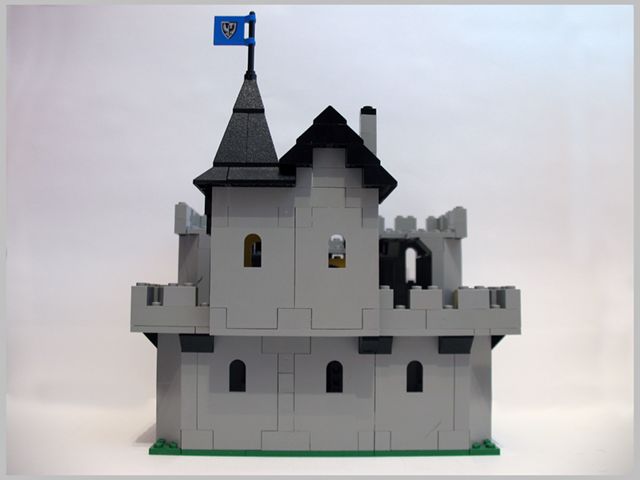 Unhinged:
Front View When Fully Unhinged & Open: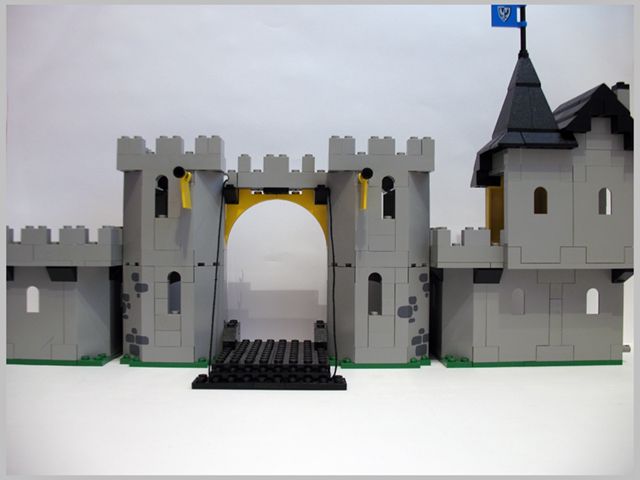 Front View When Fully Unhinged & Closed: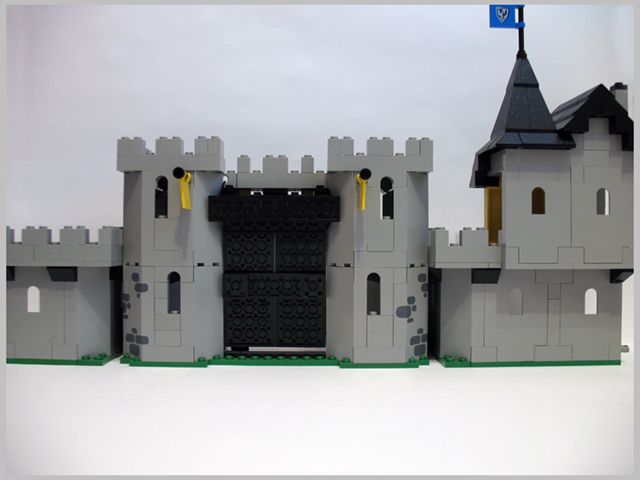 Back View When Fully Unhinged: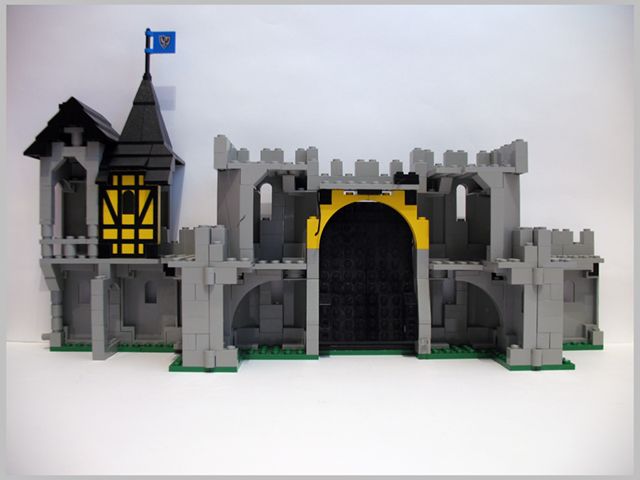 Closeups:
Window Architecture (Chapel's Roof):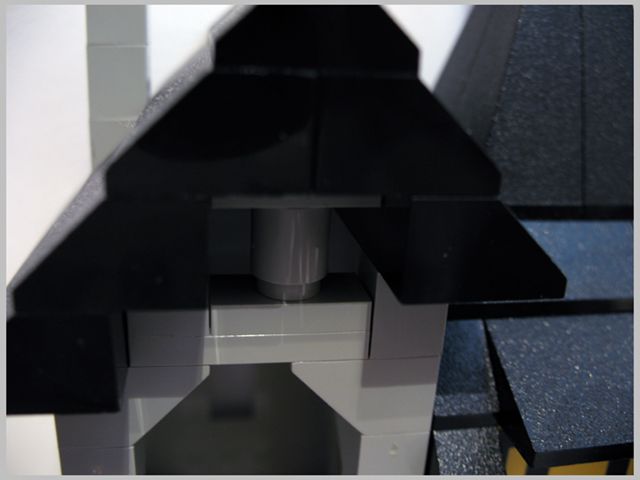 Inside Chapel:
Under Front Tower (Second Floor):
Under Front Tower (First Floor):
Left Side Back Wall: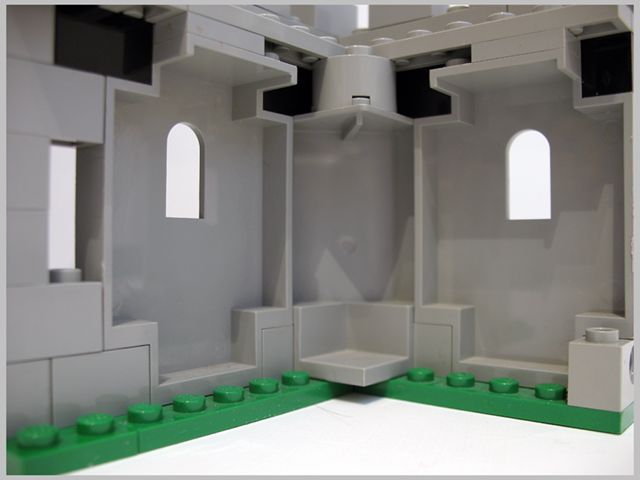 Right Side Back Wall:
Completed with Minifigs: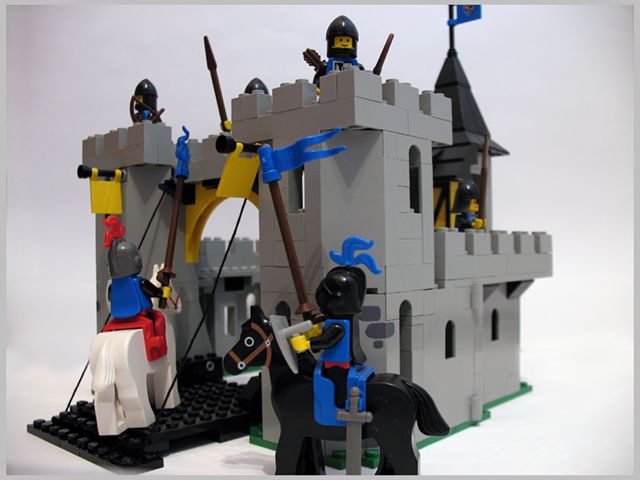 Home, sweet home.

Connected to Guarded Inn:
Front: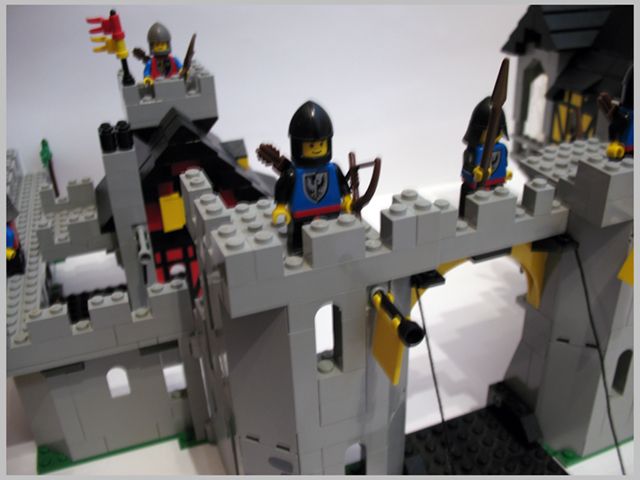 Back: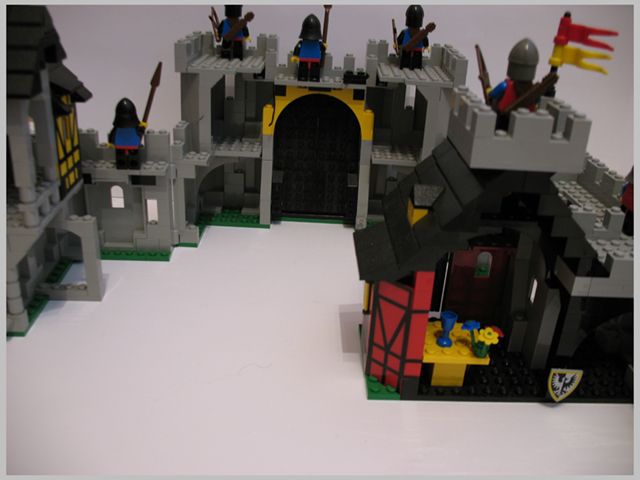 When connected to the Guarded Inn set.
Reviewer's Score:
Playability:
10/10 - Lots of knights and a very well built fortress. Hinged walls provide extra playability, as well as the working drawbridge and alternative model. Can be combined with other sets from the same decade, too.

Design:
10/10 - At less than 450 pieces, this set is not meant to compete with full blown castles. While it is a bit small, it has plenty of room for the included six Black Falcons and more. The back chapel is fantastic thanks to the roof style and small details. The unique Black Falcon flag really wraps this set up nicely.

Price:
10/10 - Many pieces for the original price tag, including six knights and two horses. The wall panels and gray bricks can serve many purposes in the Castle universe.
Total:
30/30 - There's a reason why this is one of the highest rated castles made by LEGO. I really see no faults with this set.