NOTE: I did this quite a few monthes back, but just re-pictured it!
Front On Veiw
Nice Side Veiws
Back View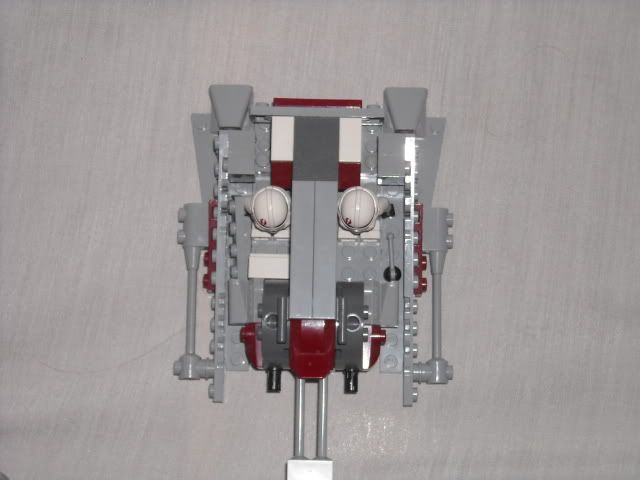 Top Veiw
Background story: Kuplo*, after his time on the walker's, decided that it was time for some change. He put in a request for a sturdy and high fire power tank, that he, or another clone, could man with only one other man. The boys down at 313th's Lab's came up with this, and shipped it out right away. Named the Minotaur by Kuplo for it's power and size**, this tank now potrols the lands. It is just in experimental stages right now, but they hope to soon produce more.
*Kuplo: The clone trooper commander of the Mech Regiment
**The Minotaur was know for it's power, if not for it's huge size. The minotaur was maybe 3 times bigger then that average man, but not huge, those this tank was named the Minotaur, powerful, but not huge. Kuplo studyed Greek Mythology!
-Zeph
Feel free to drop me a review on Mocpages!
http://www.mocpages.com/moc.php/57515
Edited by KimT, 15 November 2008 - 01:53 PM.