Unsatisfied with what he had seen from the previous days, Philip decided to get a better look at a certain someone...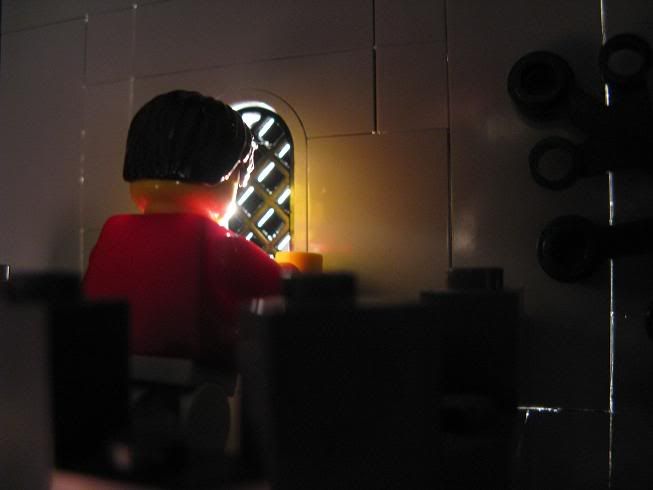 ... Though he saw something even stranger...



"Oh," Charles said, "you two are here again..."



"Oh well. Goodnight."
"Goodnight!"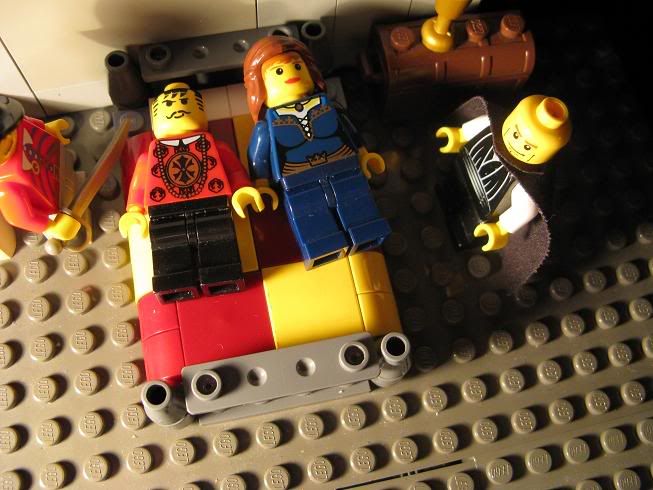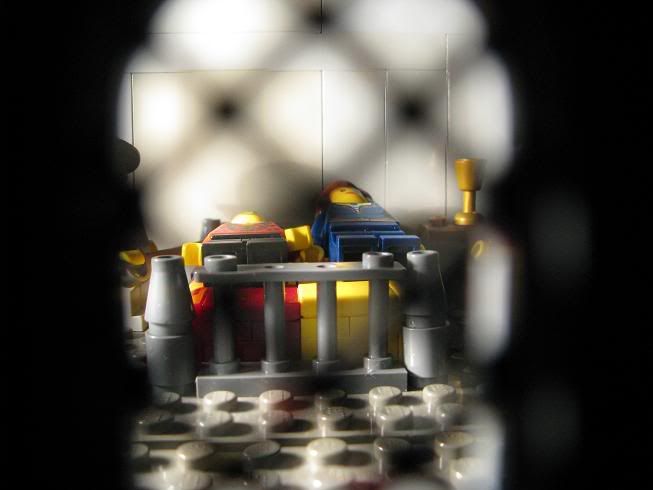 "Oh, that's very odd - why do they go to bed with their clothes on?" Philip asked himself. With that, he returned to his own manor...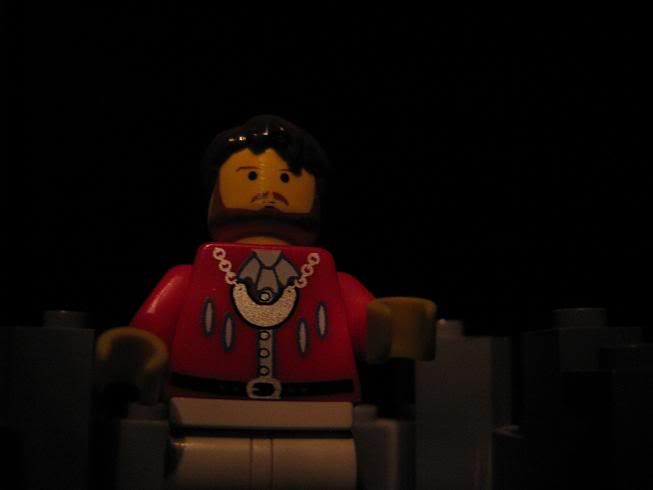 After a strangely lengthened night (many town members claimed that it was the work of a witch), the morning came at last. The citizens of Azufre gathered, all on time, ready for another day of witch burning...
Rules:
Witch Hunt Mafia will follow the basic rules of mafia. Every day the town will be able to kill someone off. To do so, they will need to get the majority of the players to vote for one player. Once someone is voted off, it will be night time, and those with night actions will be able to PM me to tell me what they are going to do. If the day lasts for more than 4 real days, it will be night. Night will typically last about 2 real days, and if you don't PM me your night action in time, it won't be counted.
In addition to this...
I. Thou shalt not vote without typing it in bold. Please use these examples: Vote: Player or Unvote
II. Thou shalt not edit thy posts. Doing so 3 times will incur the wrath of God.
III. Thou shalt not post in the game threads when you are dead. You're dead. Act like it.
IV. Thou shalt not give hints or suggestions about the game when you are either dead or are not a participant. Feedback is okay though.
V. Thou shalt not be a sore loser. It's only a game.
VI. Thou shalt not sign up if you are not going to participate.
VII. Thou shalt not rush the host. I'm just trying to take some pictures in natural light.
VIII. Thou shalt not - err, seven commandments are good enough aren't they?
IX. Thou shalt not quote what I said from a PM. If you must, please paraphrase. Quoting one of my PMs will also incur the wrath of God.
X. Thou shalt not judge a book by it's cover. Just because they have angry faces, it doesn't mean they're heretics.
To clarify...
- You are allowed to communicate with other players via PM
- There are a lot less heretics/witches than there are town members initially, though it is possible for them to convert town members.
The Inhabitants of Azufre:
-

Sergio (lego12)
-
Cassandra (Bob the Construction Man)
-
Hernan (stash2sixx)
-

Charles (Hinckley)
-
Miguel (Quarryman)
-

Bernard (Trexxen)
-

Elisa (ImperialScouts Wilhelm Screamer)
-
Pablo (Atoll Dweller)
-

John (Darth_Legois)
-

Isabella (kill will)
-
Alexander (ImperialShadows)
-
Mustafa (Dragonator)
-
Martinus (Pickerel)
-

Henry (darthperson)
-

Fernando (ptdapen)
-

Sabrina (Lt. Col. Thok alexrider7 I Scream Clone)
-

Philip (Adam)
-

Gustavus (Norrington wouwie13)
-

Christopher (WhiteFang)
-
Joan (Zepher)
Reserves:
- Sir Dillon
- pr0visorak
Those Residing in the Kingdom of Heaven:
-
Those Burning in the Flames of Hell:
-
Bernard (Trexxen)-
Burned at the Stake: Day 2
-
A once humble vendor taken by the Devil.
-

Cassandra (Bob the Construction Man) -
Burned at the Stake: Day 3
-
Her excessive lipstick now burns in the fiery hell that it deserves.
-
Sabrina (Lt. Col. Thok
alexrider7
I Scream Clone
) -
Burned at the Stake: Day 4
-
A filthy split personality witch - but she had very nice hair.
17 citizens remain. 9 votes to lynch.
Edited by TinyPiesRUs, 10 November 2008 - 08:14 PM.