Come back in time with me to an age of wondrous creations, where light and dark grey bricks openly frolicked. Where Star Wars Lego was in its infancy.
Today, for my 6th review, I present for your viewing pleasure......
7130 Snowspeeder
Set Name:
Snowspeeder
Year of release:
1999
Set Number:
#7130
Pieces:
201
Minifigures:
3
Price:
unknown
Brickset
Bricklink
Let me start by explaining how I came across this little gem MISB. I have a great mate who was happy to spoil me on my birthday by parting with an old sealed SW set, knowing that my dark ages were 20 odd years, it was a safe bet I didn't have this set.
Top bloke if you ask me. In order to maintain the realism of an old set review, I would like to present this set to you in black and white!
Just joking, here are the colour pics.
Box
First we have the Box pics front and back.
The back shows some alternate models as well, The spider ship looks really cool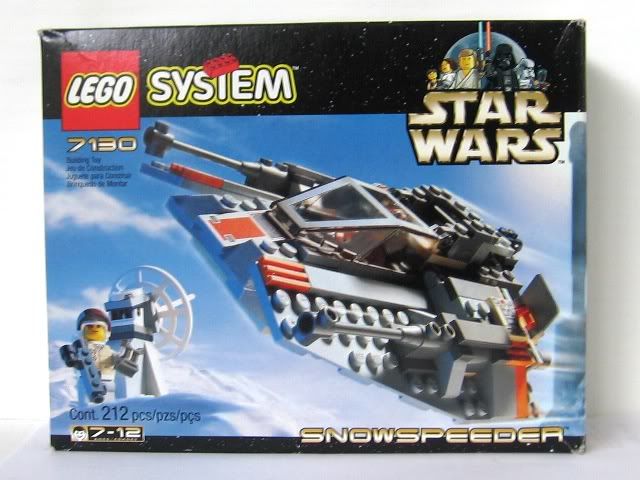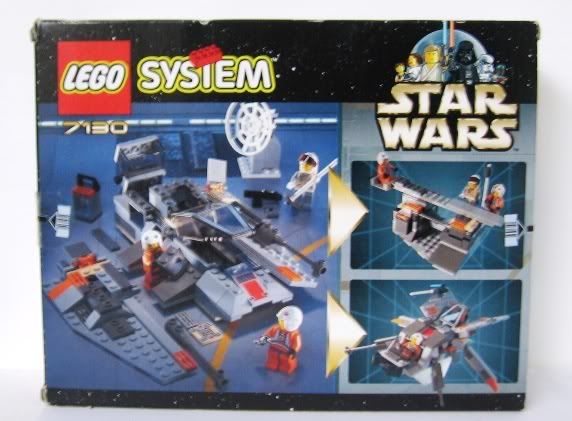 Instructions
This set also came with 2 catalogues detailing all the releases for 2000. They certainly launched Lego SW with a bang, so many sets.
The instructions themselves had a little picture on the top of all pages from the Empire Strikes Back too.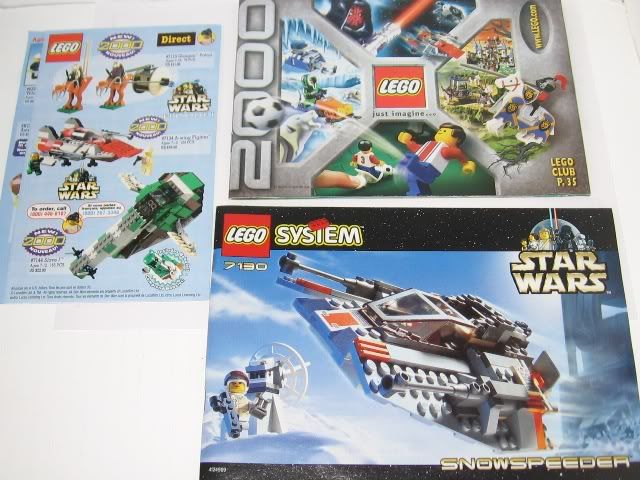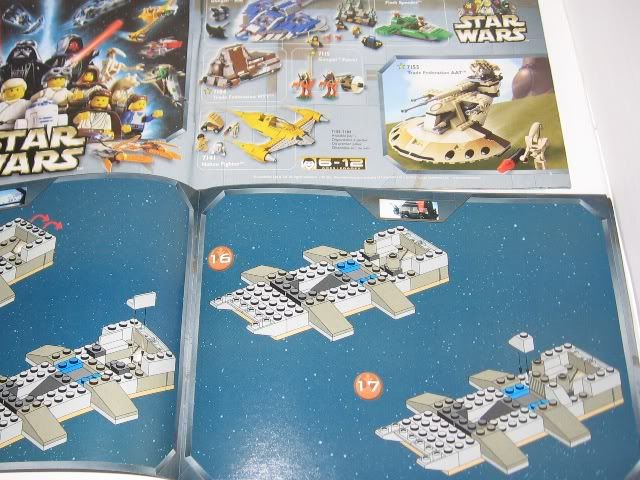 Parts
Here are all the minty fresh bags just waiting to be cracked open and spill their lego goodness.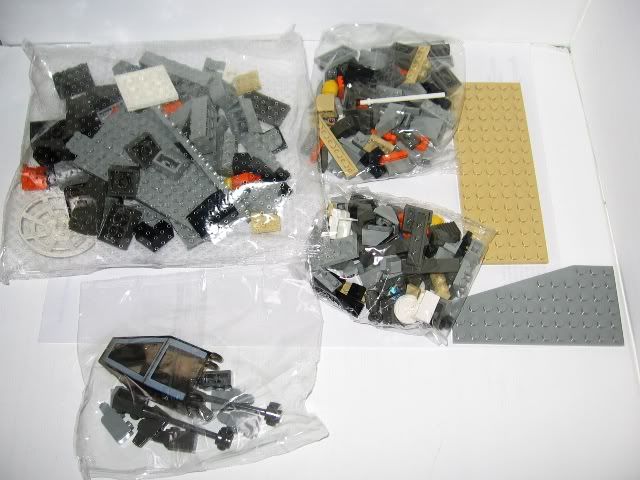 Build
Time to start building. This build took me bout 30 minutes to complete and comes with three figures. All figures have the yellow faces, as Lego only introduced flesh coloured heads in the last couple of years to their licensed products. From left to right we have a Rebel snow trooper, Luke Skywalker and poor old Dak Ralter. Also worth noting printed parts, no DSS here

First off is the Atgar cannon
consisting of about 15 pieces, it didn't take long to build.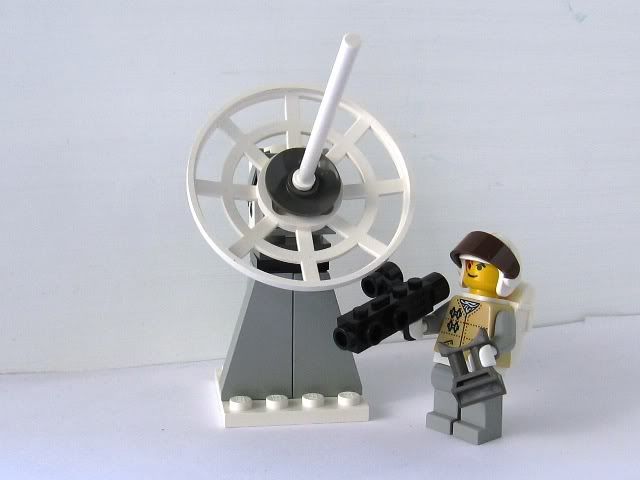 Snowspeeder: Early pics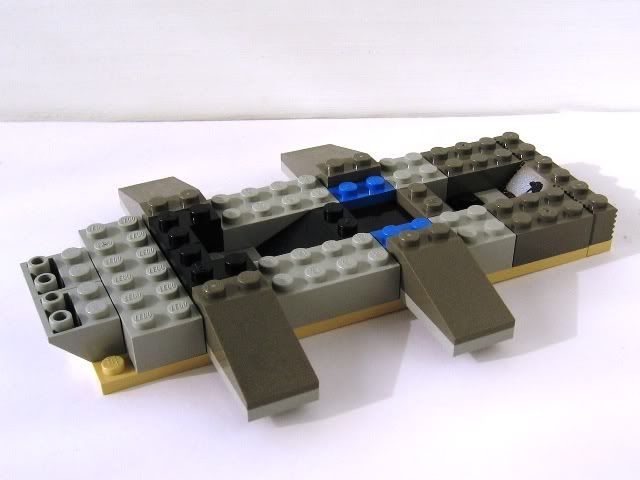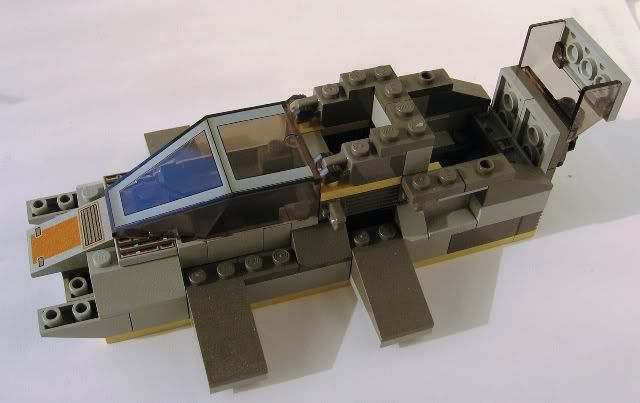 Wing design
I really like the wing design, very accurate in regards to the movie.
Underside
Built on a large base plate, this is a little ugly from the underneath.
Finished product
A great little set with lots included.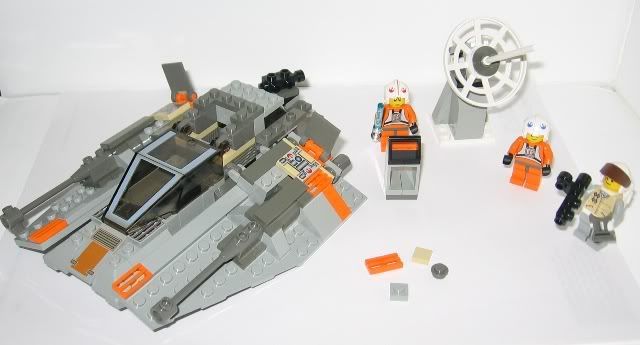 Cockpit open without/with figures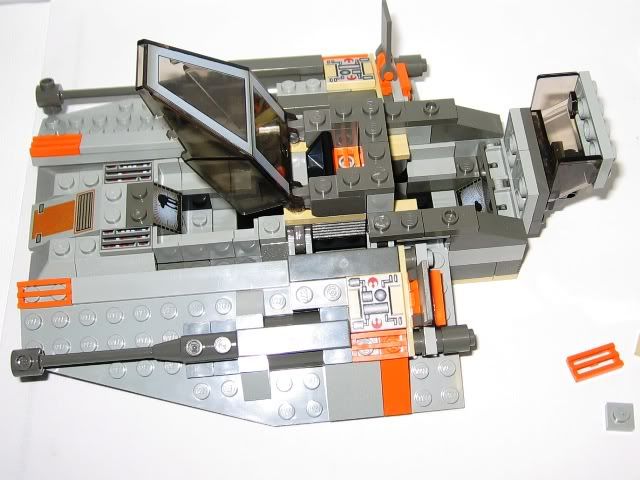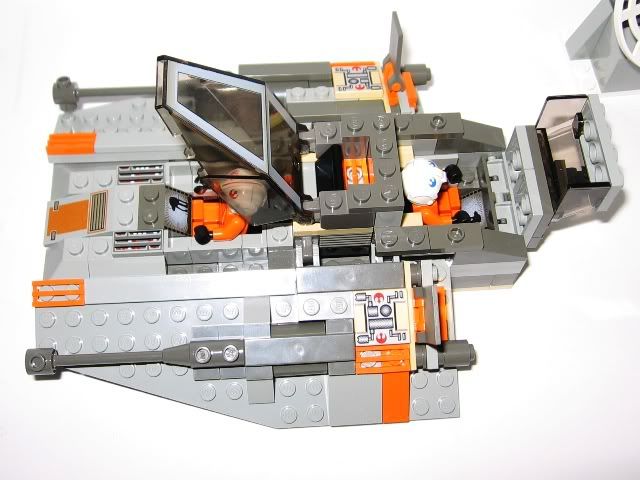 Front
All its glory.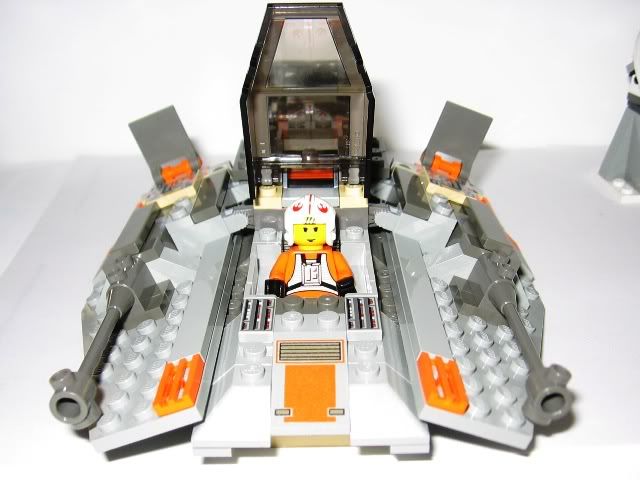 Back
Detailing the open cockpit and lightsaber container.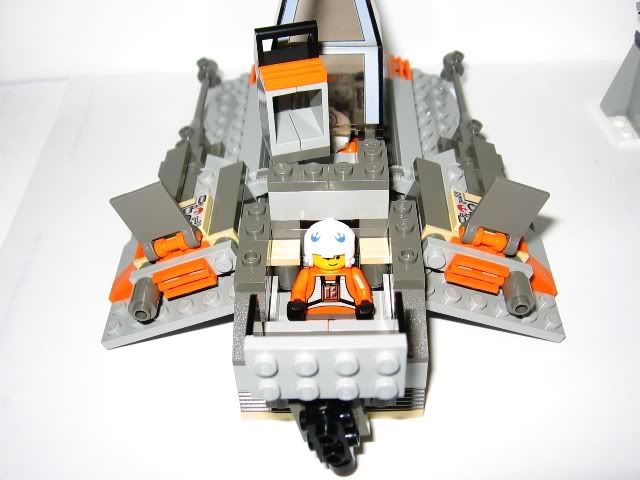 Sleek machine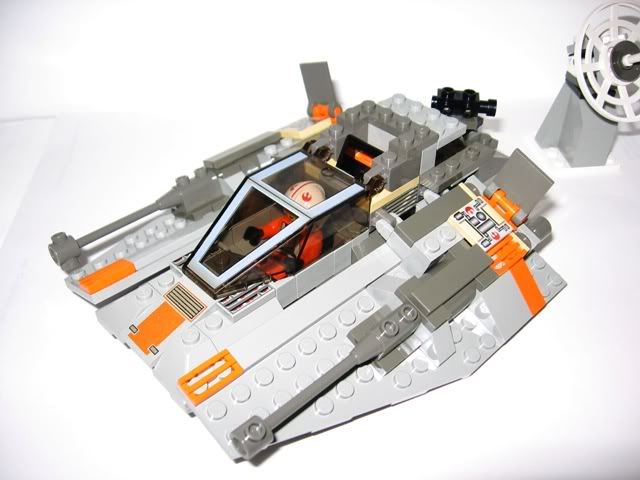 Playability:
7/10
Two opening cockpits, a rotating dish and a lightsaber storage container.
Swooshablity:
9/10
An iconic ship, with loads of sturdiness gives it a great level of swooshability.
Design:
7/10
Beautiful design which reminds me a lot of the movie, they really did their homework on this set.
Overall:
7.6/10
Don't be fooled by the rating of 7.6/10, I love this set. It comes with three figures and has some good parts and the build is nice. The finished product looks nice, its just Lego has adapted to SW over the years and built better Snowspeeders now with tow cables etc.
Thanks for looking.
More pics can be found
here
Cheers
ISC.