7621 Indiana Jones and the Lost Tomb
Set Name:
Indiana Jones and the Lost Tomb
Year of release:
2008
Set Number:
#7621
Pieces:
263
Minifigures:
3
Price:
19.99 US/17.99 UK
Brickset
Bricklink
Available through
S@H
Onto the Review!
Here is a picture of the box front and back.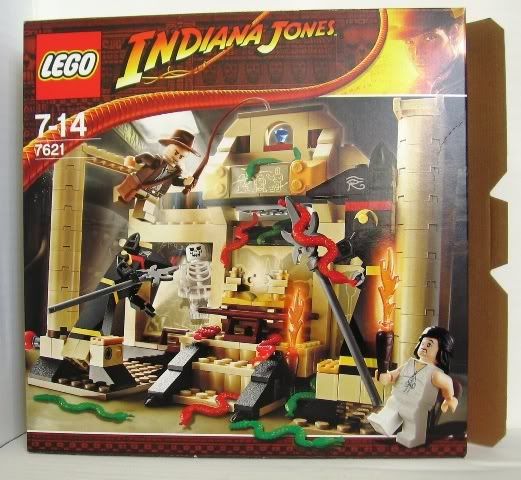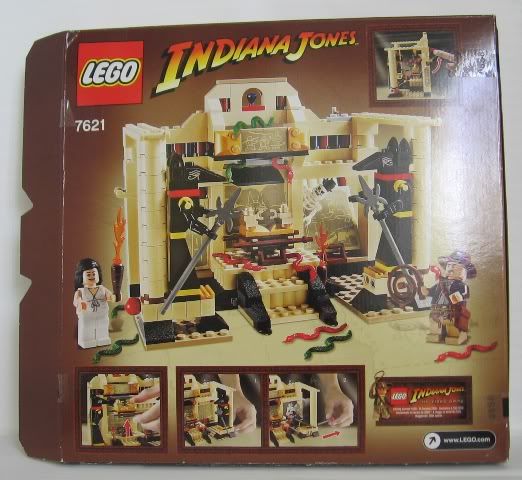 Here is a picture of the instruction booklet.
Featuring the same art as the box.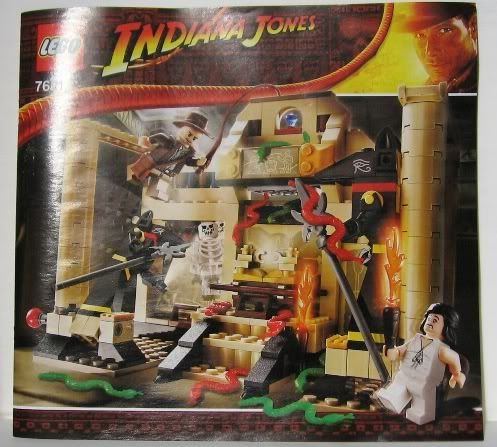 A random picture detailing the inside of yet another beautiful instruction manual.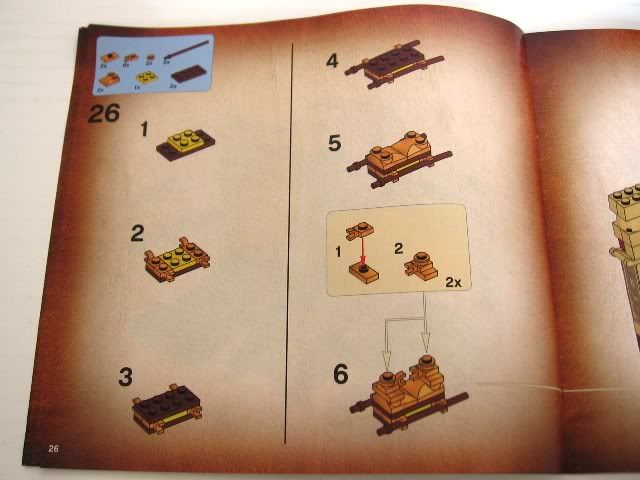 The parts came in five sealed bags and a DSS (dreaded sticker sheet, mine had a nice crease through one of the bigger plate stickers)
Some really nice parts for my collection include the tan pieces, dark tan tiles and plates, 10 snakes, Marian, and a normal faced skeleton. I guess my main reason for buying this was to boost my tan collection.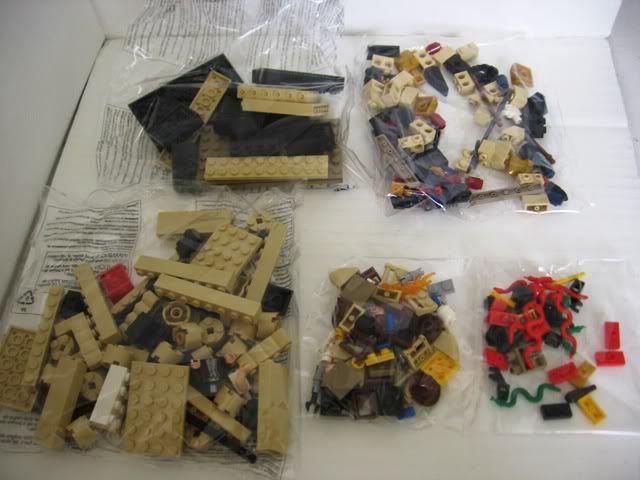 Unleash the chaos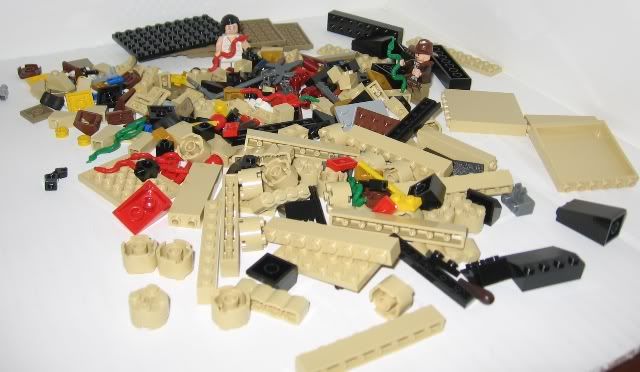 The build
This was a really nice build, of course nothing too complex but some great mechanisms like the falling walls and statues gave it real playability.
Early stages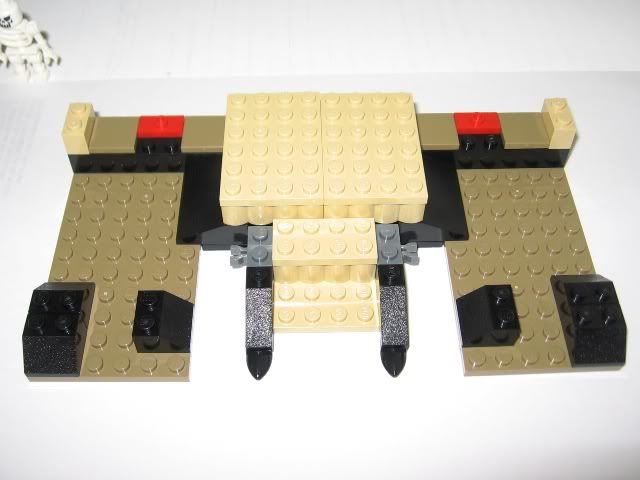 Side on shot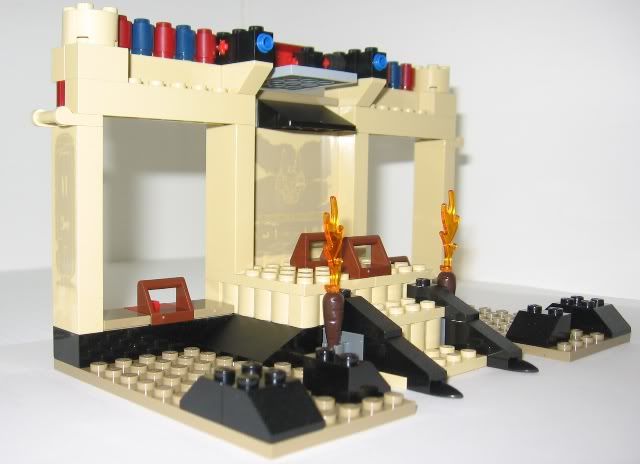 Almost there
The Ark of the Covenant in foreground.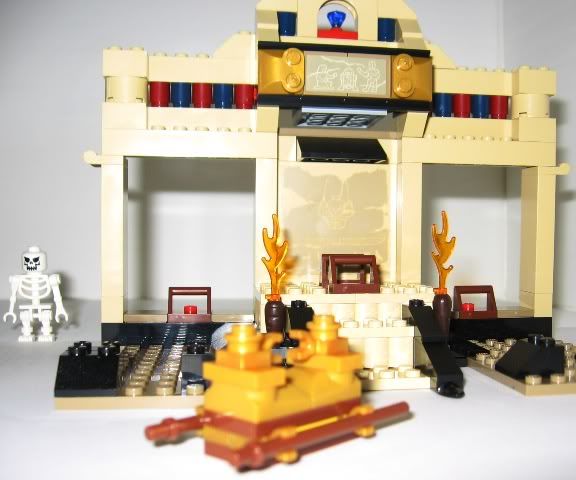 Complete front view
The red balls on the side of the statues pull out to cause both statues to topple over and knock the walls over. One reveals a long dead person!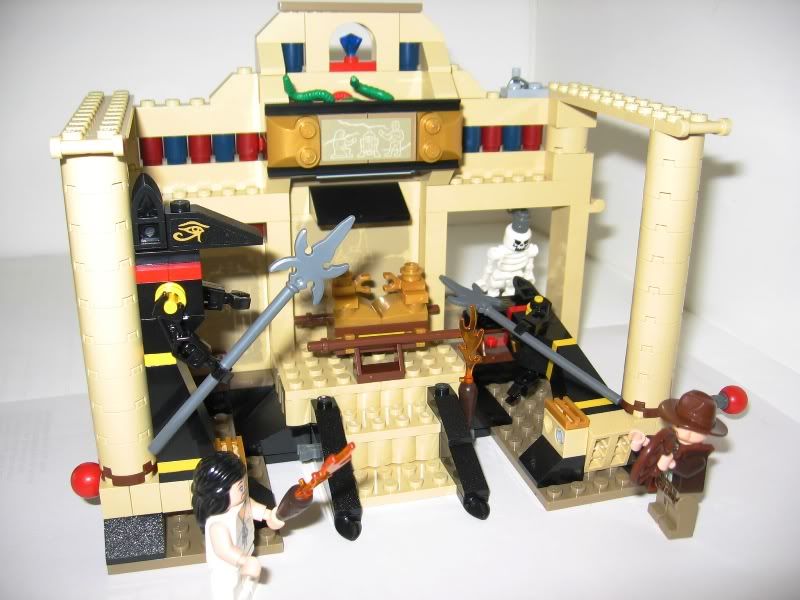 Snake basket
The basket has a flick switch on the back of the temple shown in the second picture (Red slope brick), which causes the snakes to topple out onto the Ark of the Covenant.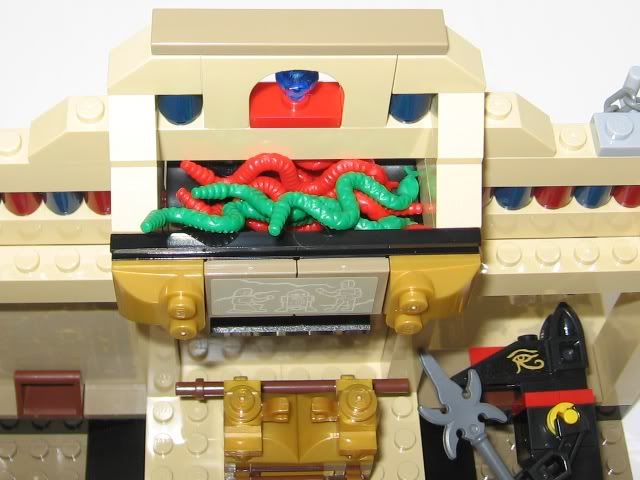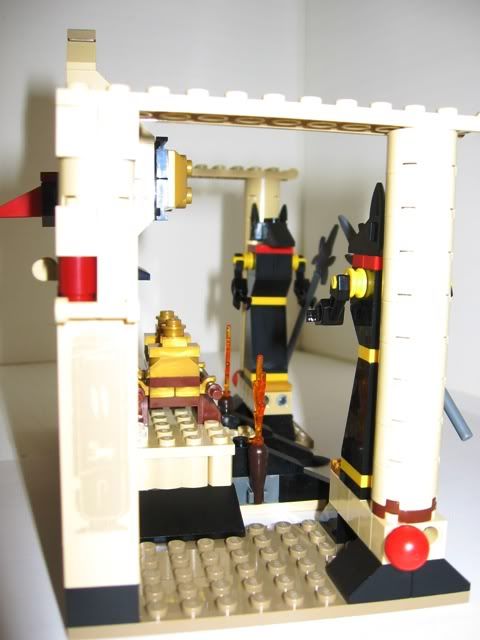 Spares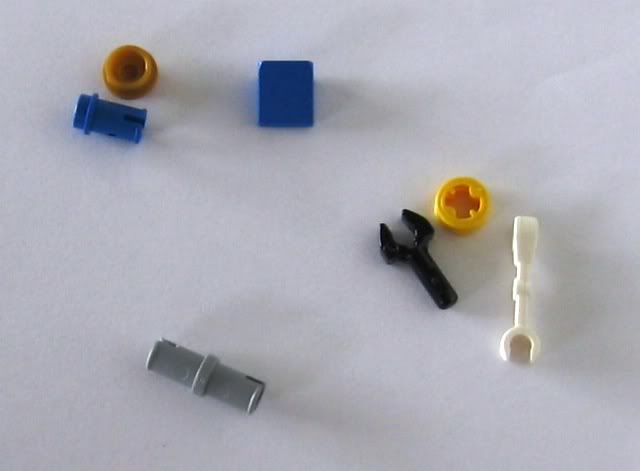 Playability:
9/10
With all the falling pieces and snakes it rocks!
Pricing:
9/10
Nicely priced in Australia, I got it for $30, S@H is $35
Design:
9/10
Beautiful design which reminds me a lot of the movie, they really did their homework on this set.
Overall:
9/10
Overall I was happy to purchase this set. It comes with a lot of cool pieces, which for me was part of the draw card as I am just starting to collect again. The playability is really cool too.
I would recommend it to any Lego enthusiast, not just Indiana Jones fans.
Bonus
Lets make the best of a bad situation,
Snakes and Ladders
anyone?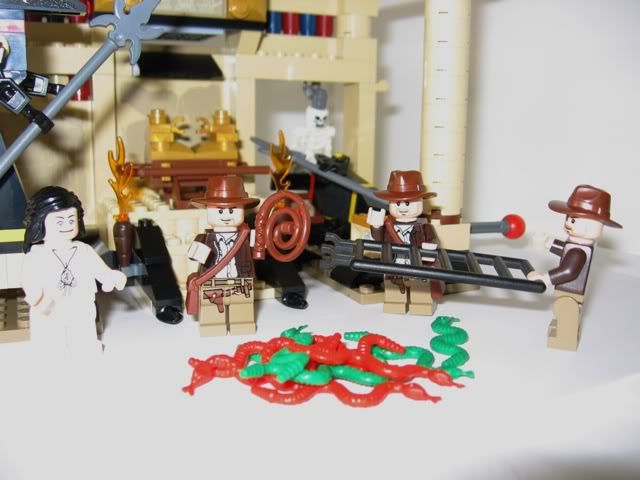 Thanks you all for looking, there are some more pics of this at my
Photobucket