So S@H delivered the goods today and I literally couldn't wait until December so here you are.
First off the instructions in two parts.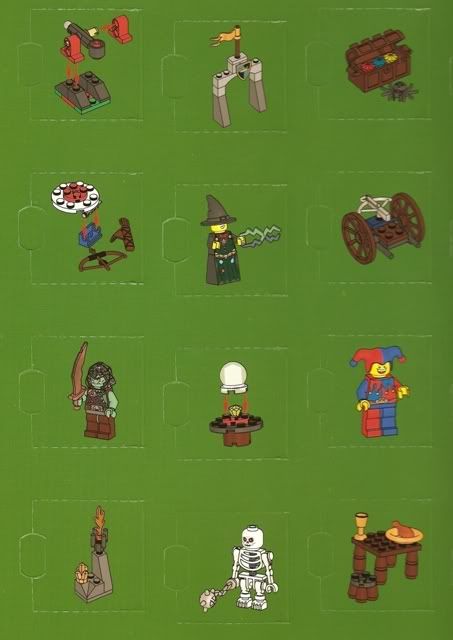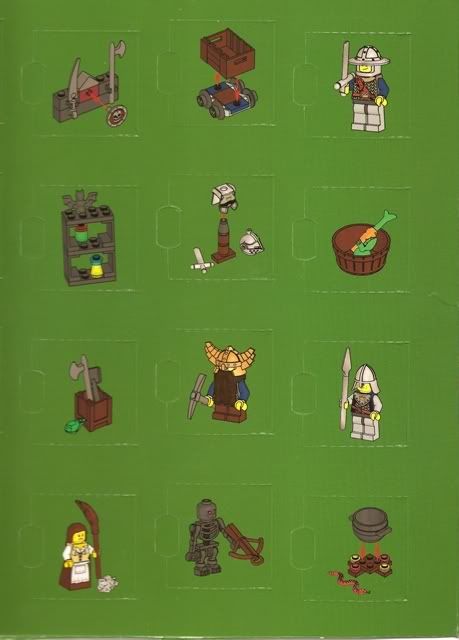 With a total of nine figures there are 5 "good guys" including the jester and the maiden. You also get two knights and a dwarf. Nice to see lots of different accessories for these figures. The jester is great, I never picked up a "Harley Quinn" figure , so this is the first time I've really seen the hat.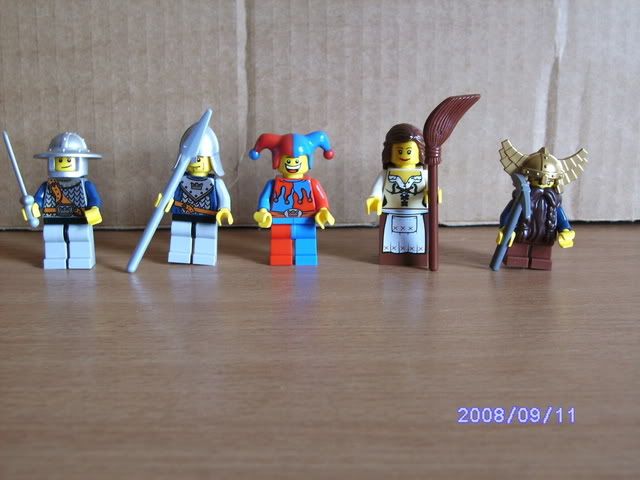 The "bad guys" consist of 2 skeletons, a troll and the witch.
Assorted weaponry for both sides, there are plenty of weapons included in this set.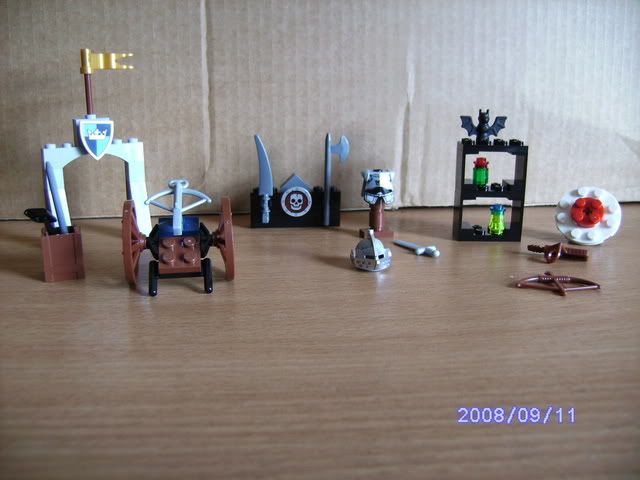 General Castle goodies. It's nice to see buckets , cauldrons, food , a table with gold goblet and plate.
The rest of the bits, including a mine cart for the dwarf, a rock with a jewel, plus assorted animals.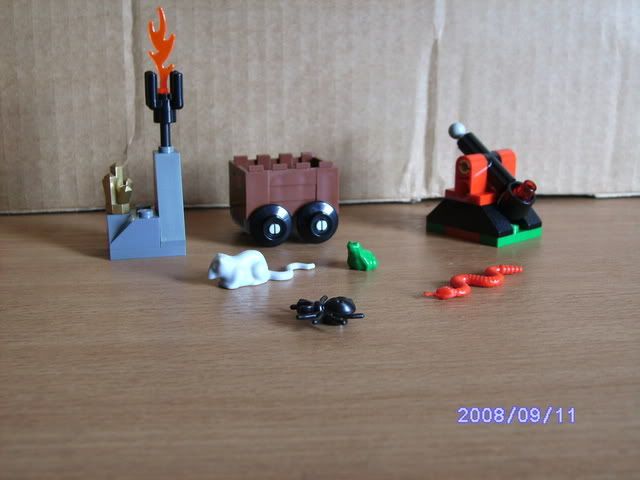 There are also the usual small pieces spare as is common with these sets, nothing special though.
In summary this is simply a must buy for all Castle fans, and even those who aren't into Castle can probably find a use for most of the accessories anyway.
Definitely a 10/10 from me.
Edited by KimT, 20 September 2008 - 07:53 PM.
Indexed and poll added