Military 12a
Just made a sort of alterative to the warning from POTC . have seen some lego versions of the body's hanging and the warning sign. so i made a small rock/island where the gallow, and heads of the dead pirates will warn other against piracy. does this sucks 100% or is this something i should try to make with real lego?
i used the traitors gate from the Tower of London as a inspiration.
boats are coming to the brown pier where the guard and the officer waits. and then is taken up to the gallow where the hangman show them his "hobby"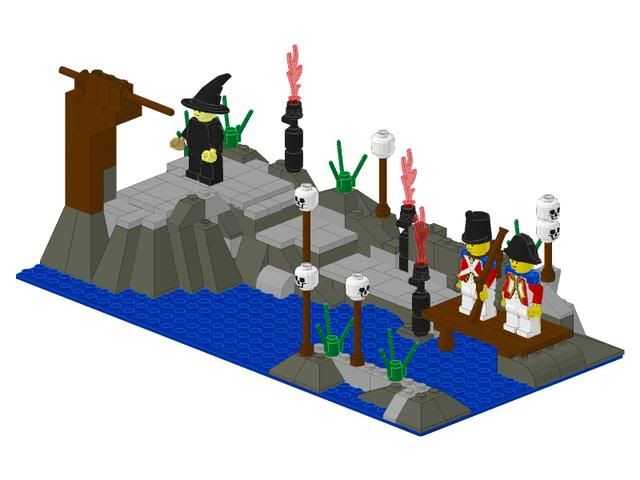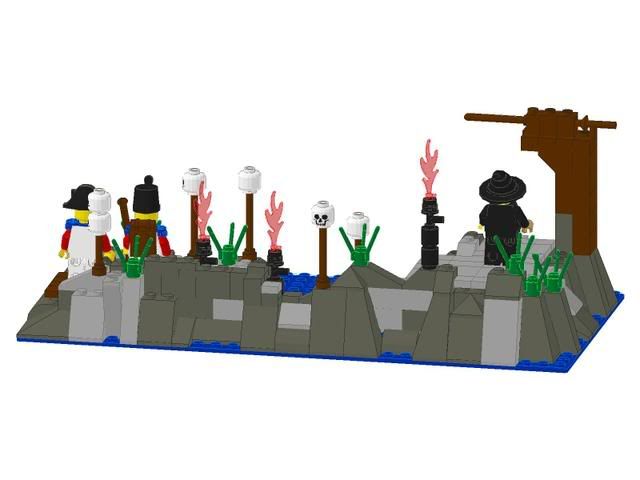 This is a WIP in mlcad , but i like this, and hope ill get a chanse to build this for real.
Thunder