11d-Mil
After all sorts of talk I've finally acquired a camera with which to bore all you folks with my own creations. My first posting is one of the buildings in and around Puppet's Cove. However, first I must present a bit of background material.
Built shortly before the onset of the War of Crowns and in service for more then 3 centuries, the channel fortress of Puppet's Cove plays host to numerous legends of heroism and valor. None more memorable then the 30 year command of Captain Nathaniel Mikhail for which the fortress now derives its name. Mikhail was mortally wounded while defending the powder magazine from an enemy saboteur. His sacrifice saved the fortress and the town from certain destruction, and the anniversary of this event is celebrated even to this day with parades and reenactments. The story holds that Mikhail's last words were "so long as this town survives, I will never truly die".

This event has also given rise to the legend of Mikhail's Ghost. It is said that on the eve of a storm a ghostly torchlight can be seen walking the now empty halls and ramparts of Mikhail's Watch. Rumors abound that this is the ghost of Nathaniel Mikhail checking his defenses as if in preparation for a coming battle. What is beyond doubt is that no life has ever been lost in Puppet's Cove during even the most terrible of storms.
Now some pictures. If these are too large please let me know and I can resize them.(oh, and sorry for the horrendous backgrounds) The modular wall sections and corner are at the bottom. As you can see, I don't really have a ton of details in my wall designs. The tops are removeable so I can switch figures and stuff around without having to remove them and replace them.
Front View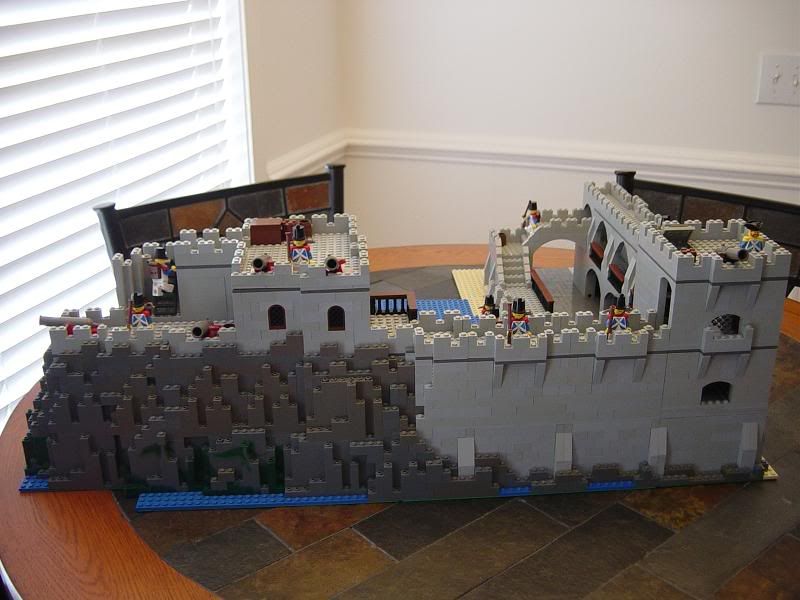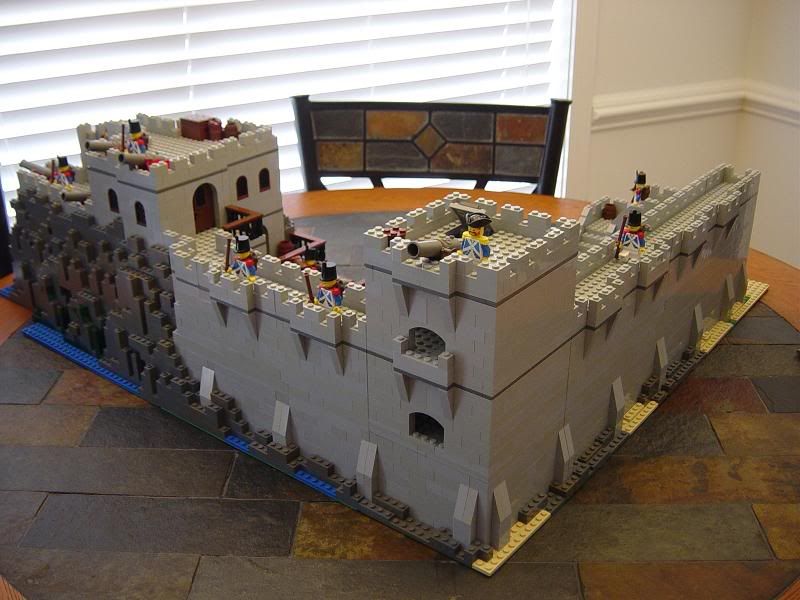 Rear View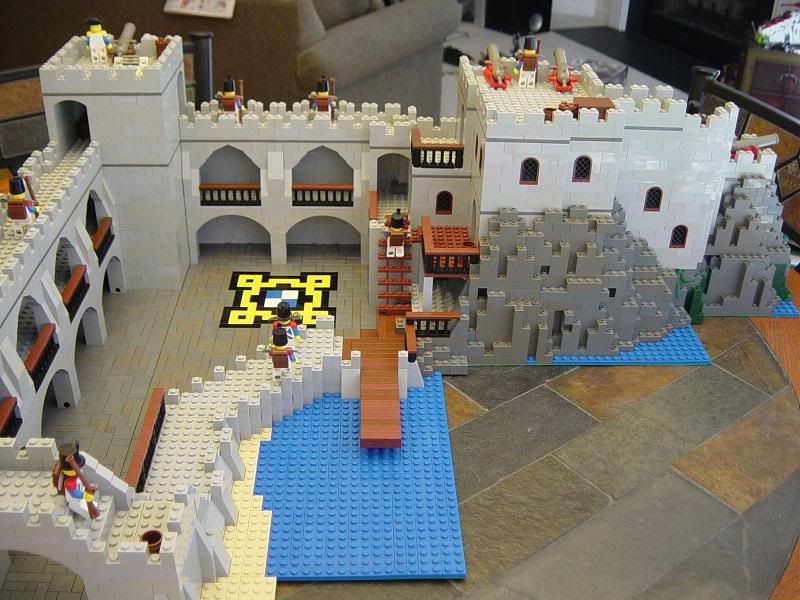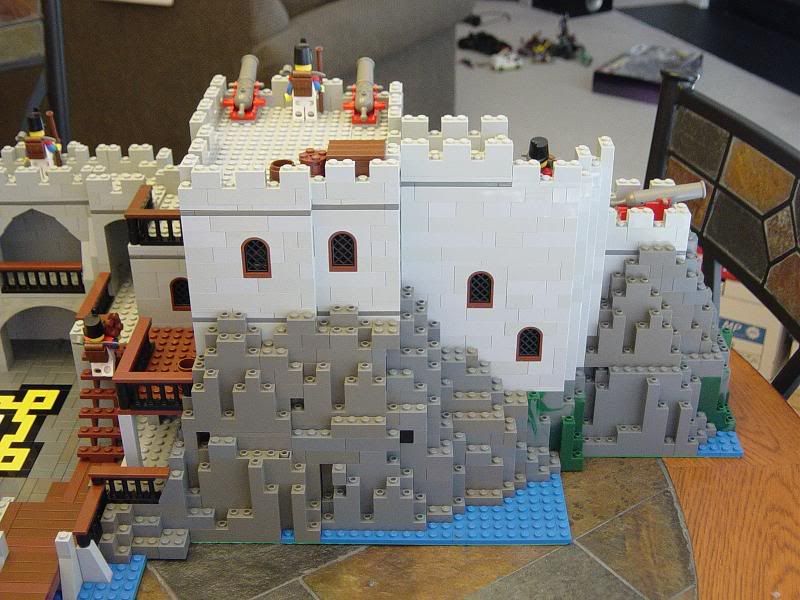 Courtyard views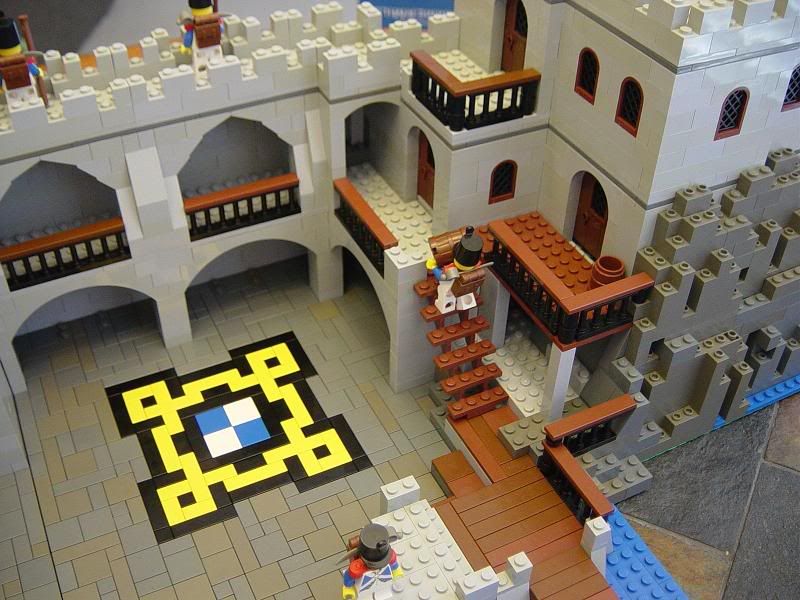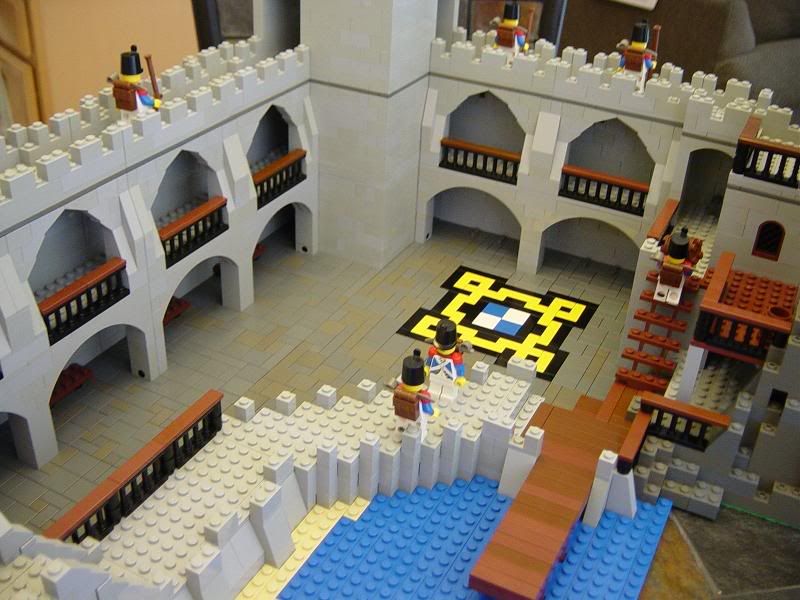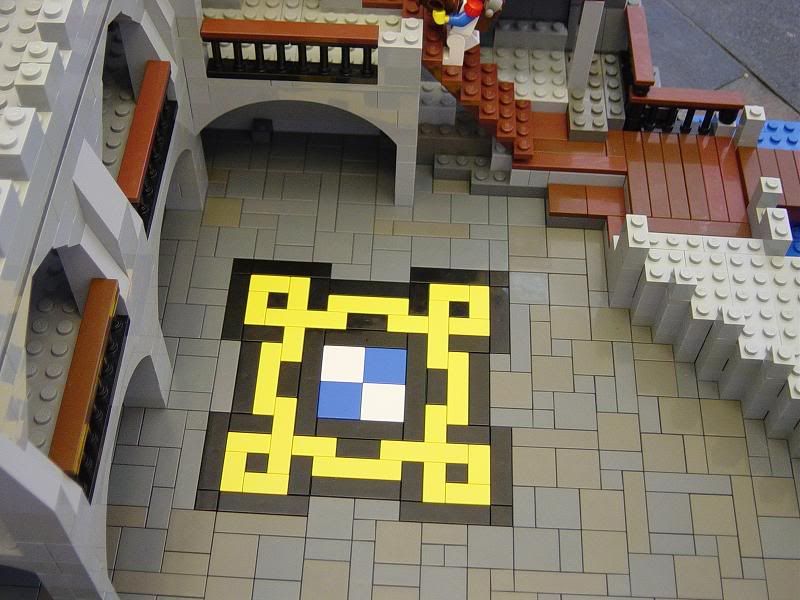 Wall defenses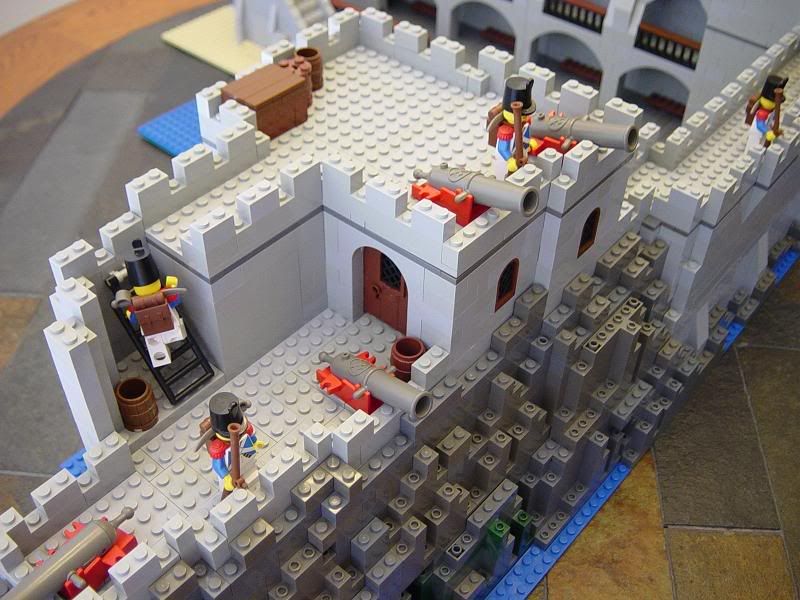 Captain's war room(top removed)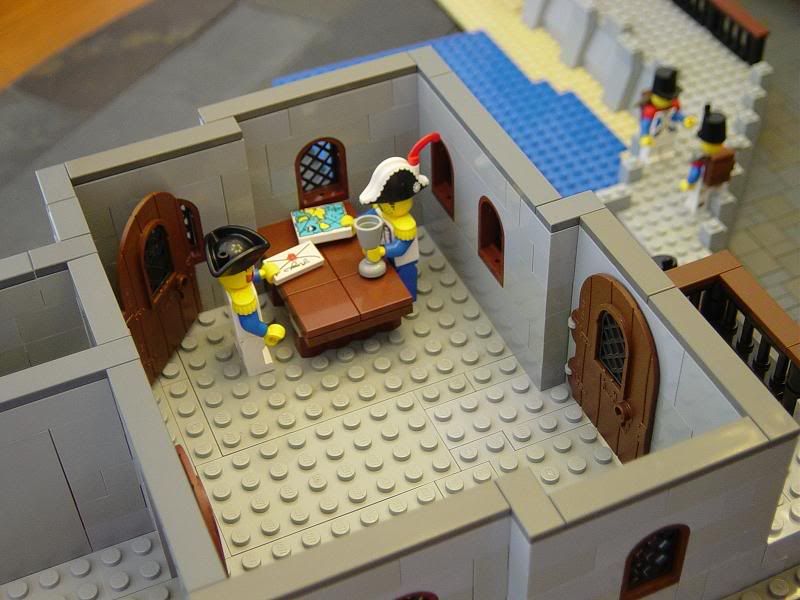 Down stair column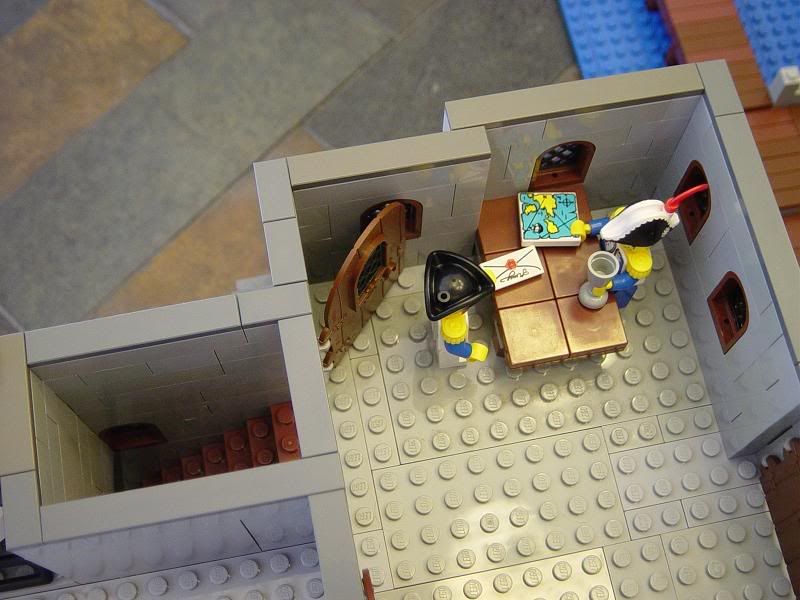 Wall floors and captain's room removed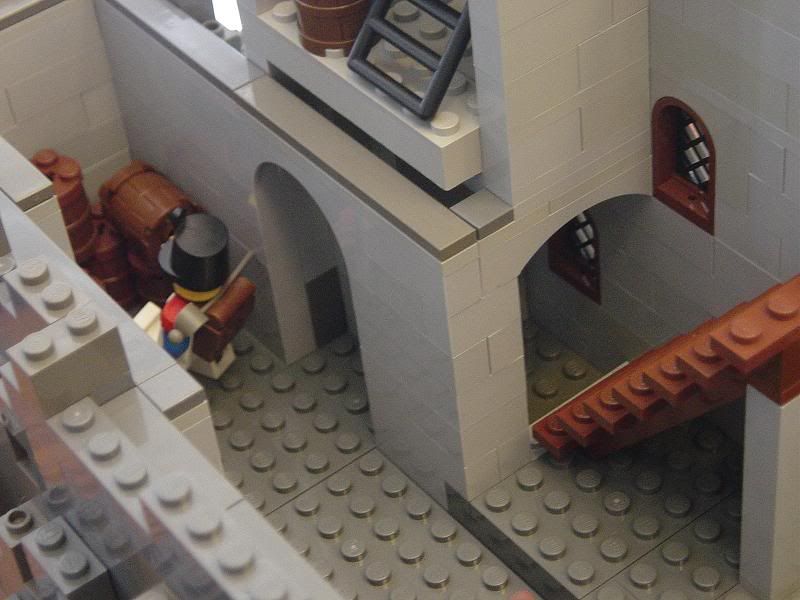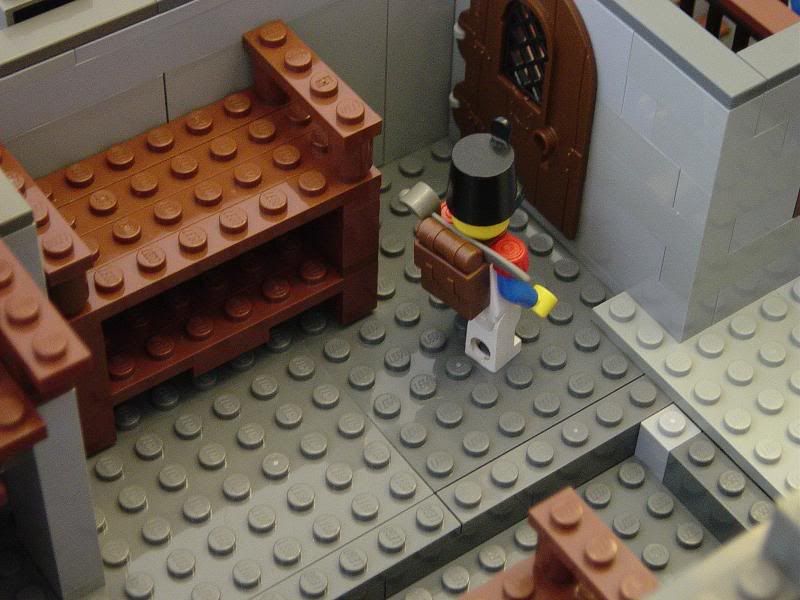 Corner section broken down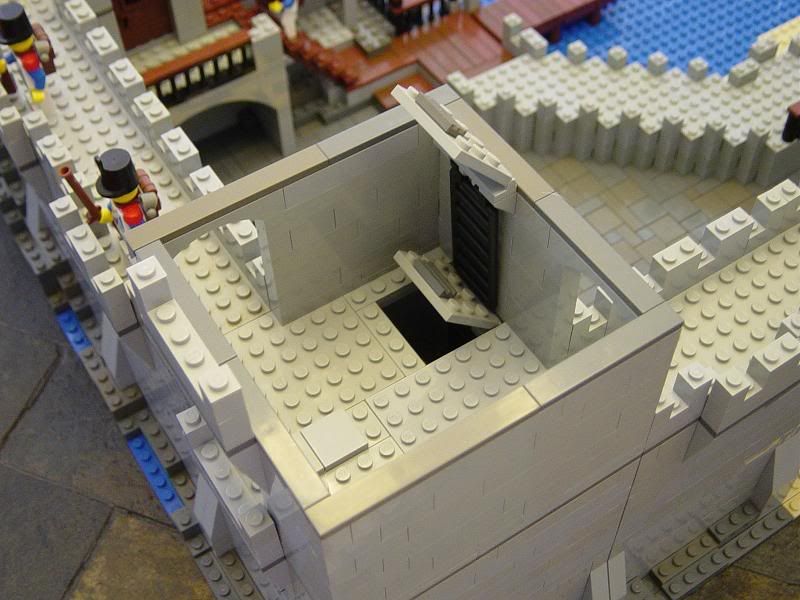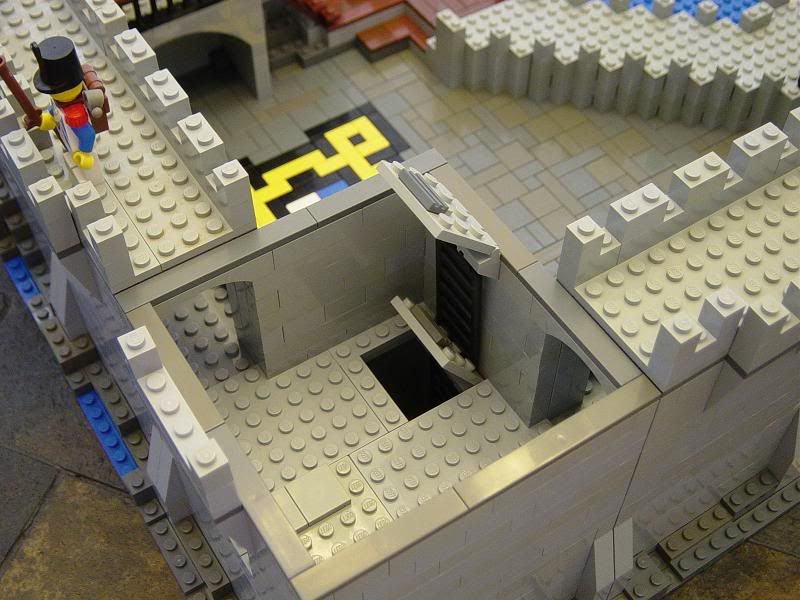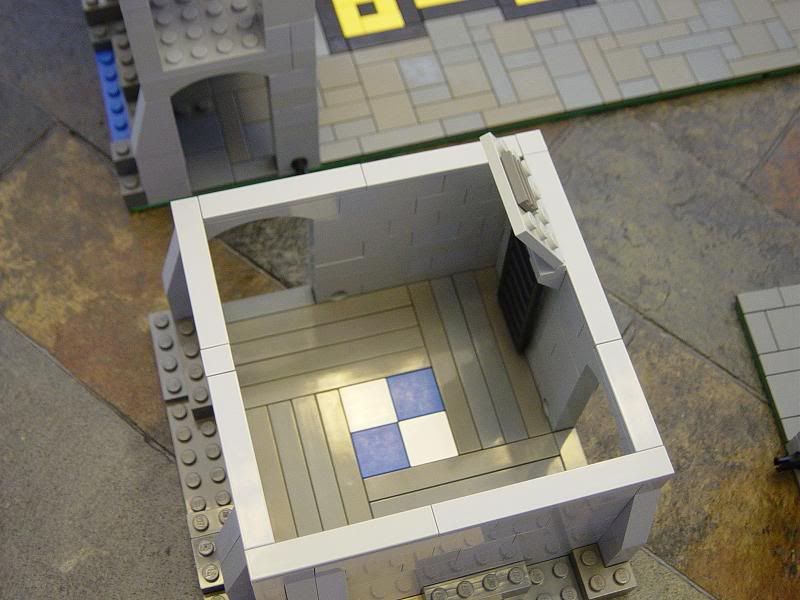 Wall Module breakdown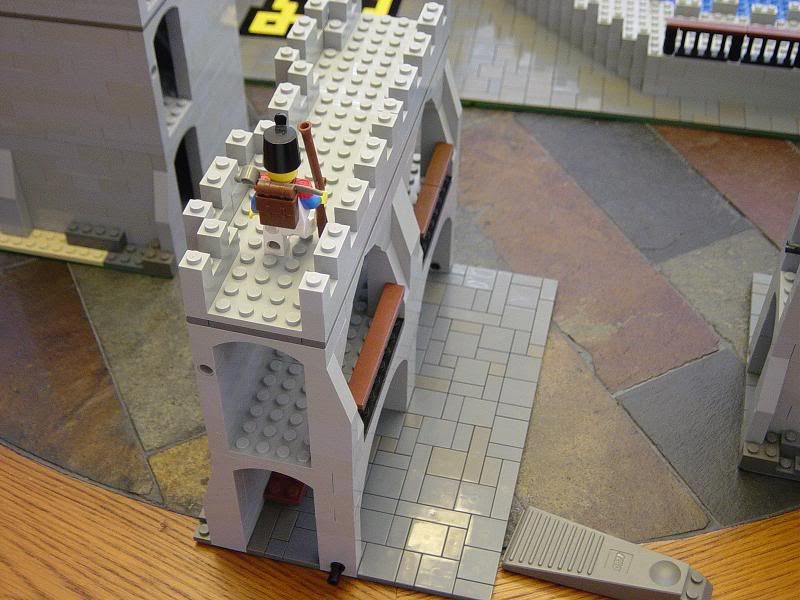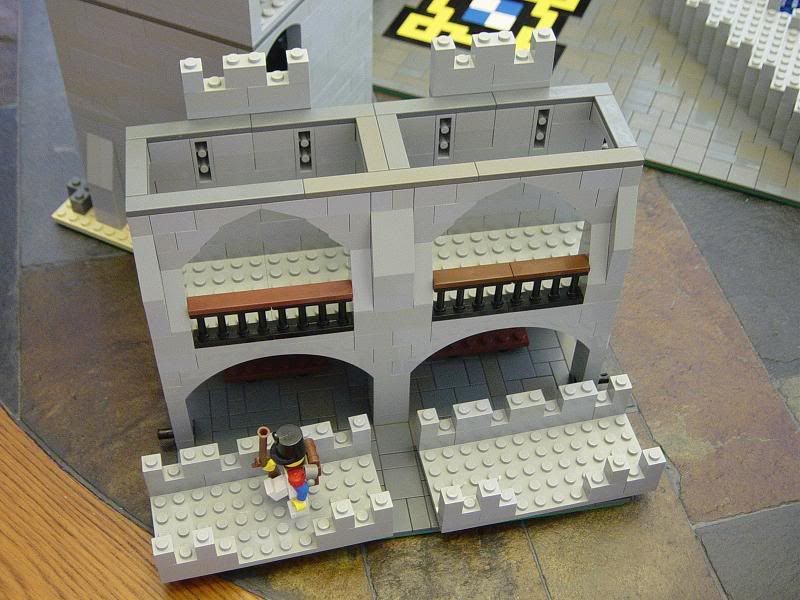 Modularity(also EXPAND!!)