Vig 14-d
I enjoyed building my Race for the Beacon MOC that I redesigned the cliff face and added a Pirates Outpost. As this is my first foray into Classic-Pirates, I may not get all the details on characters correct. Without further ado I present
The Rum Trade
Even the Imperial Navy know just how good Redbeards Rum is, and they are willing to trade many jewels and precious stones for some of the heavenly elixir!
While the soldier keeps the dinghy on an even keel, the Captain hands over the treasure to the female pirate, with the rum safely stowed.
The lazy pirate has a kip in the sun with some lunch whilst Redbeard himself oversees the trade and maintains a lookout for any skulduggery from the makeshift crowsnest!
I also made the Crowsnest modular for better access to the galley.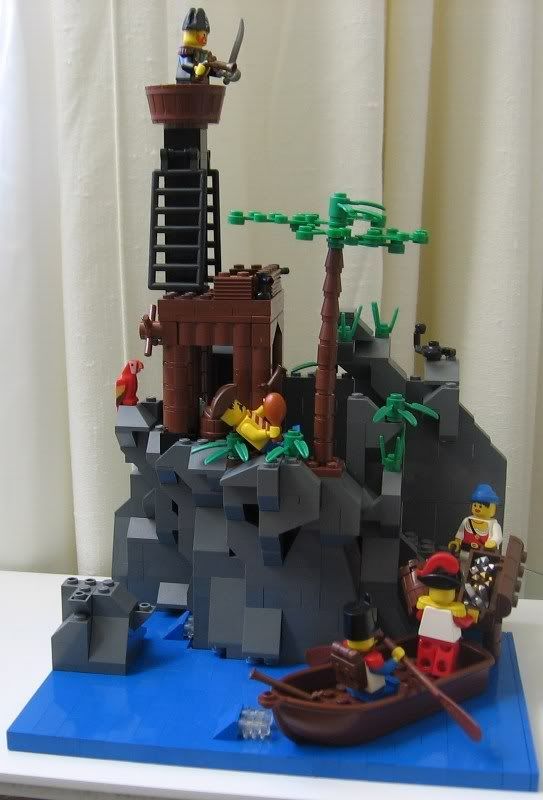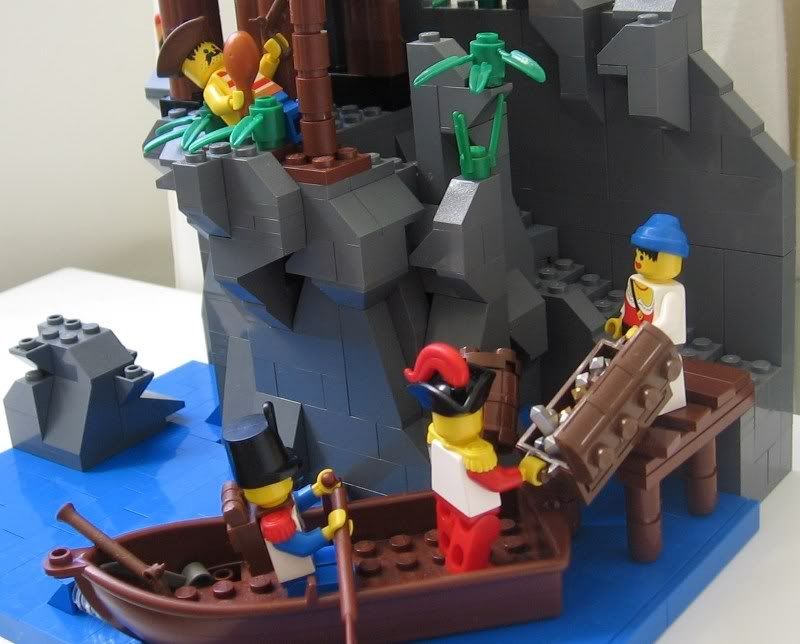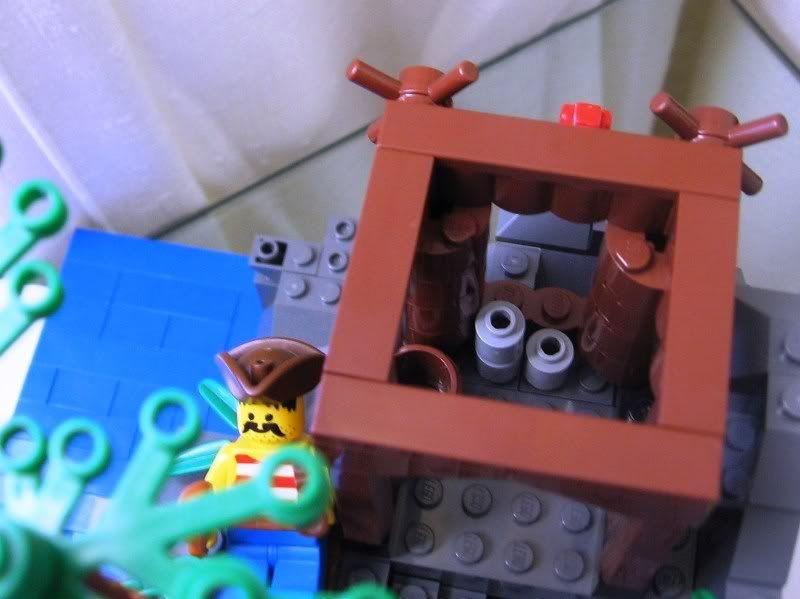 My Flickr
Thanks all comments appreciated!
Edited by SlyOwl, 05 November 2009 - 08:01 PM.