Boats 1c
I was real happy the way my turtle sub turned out and will probably keep it built for a long time.

I'd like keep it next to the Constitution when it's complete.
Here's a quick review of my Turtle Sub: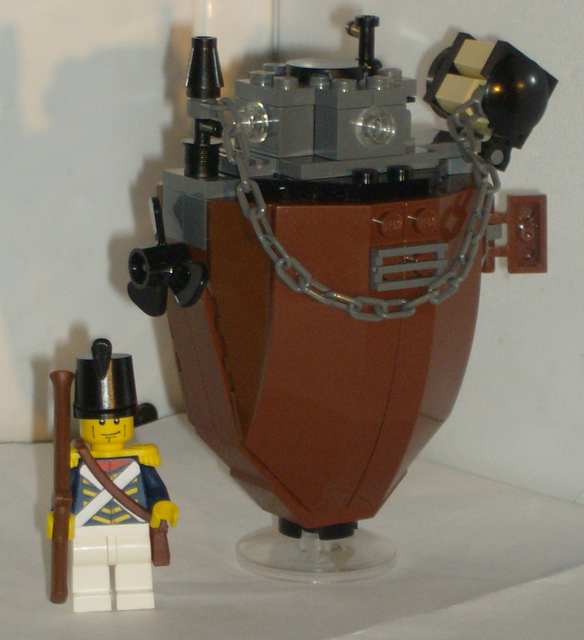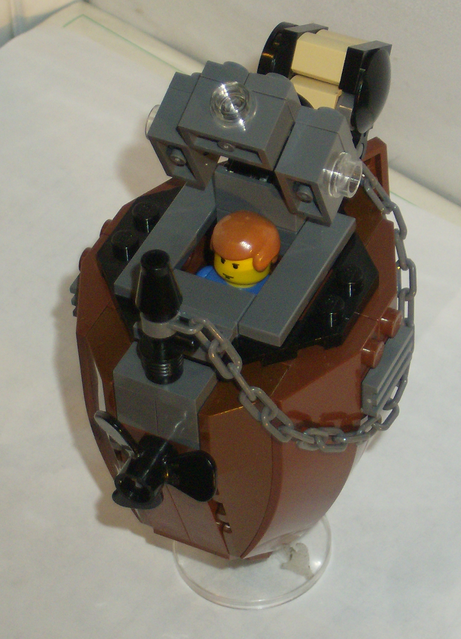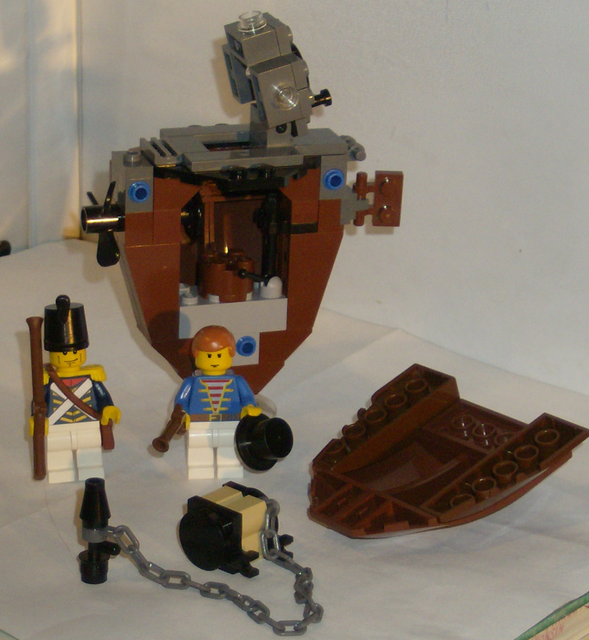 It's only a couple studs longer and taller than a scaled version,
but i couldn't make it any smaller without losing features...
Like putting a person inside and having a working hatch.
During the Revolutionary War of the US, Turtle Subs were made to
attempt
to get rid of the English ships blockading American ports.
They were never successful in even damaging another ship though.

The english had copper sheathing on the hulls of all their ships, so the turtle subs' drills couldn't penetrate.

But they were successful submarines.
Here are some pics of renditions of the Turtle Subs:
Here's a quote of the closest the Turtle Sub ever came to damaging a ship:
Turtle A Revolutionary Submarine said:
HMS Eagle at the Port of New York

After diligent pedaling, Lee brought Turtle on the side of Eagle. After taking some ballast, he submerged completely. When he thought he was under his target, he pumped out a small quantity of water from the ballast tank, until a jarring bump indicated he was beneath Eagle. For the next few minutes, Lee vainly tried to attach a torpedo to her hull. When the air in his little cabin was almost used up, Lee had no choice but to abandon his attempt and surface. After replenishing the air in the cabin and resting, he again descended underneath Eagle to try to affix a torpedo on her hull. He failed. A metal plate covered the area where he was trying to drill. Having consumed his air, he was forced to abandon his goal and surface.