Here's the 3rd of the whole batch of complete reviews done back in 2006. Hope you guys enjoy them so far.
Product:
6206 Tie Interceptor
Theme:
Star Wars
No of pieces:
212
Release Date:
February 2006
RRP:
SGD39.90/USD19.90
Availability:
Lego Shop@Home, Target, Toys 'R' Us (US & Europe), Bricksworld (SG).
Lego.com said:
Challenge the Rebels!
Blasting out of Star Wars Episode VI: Return of the Jedi, the TIE Interceptor is the fastest fighter in the Imperial fleet! Open the cockpit canopy and fold down the instrument panel to put the TIE pilot inside and recreate your favorite classic Star Wars battles!
Includes TIE fighter pilot!



Cockpit opens and instrument panel folds down!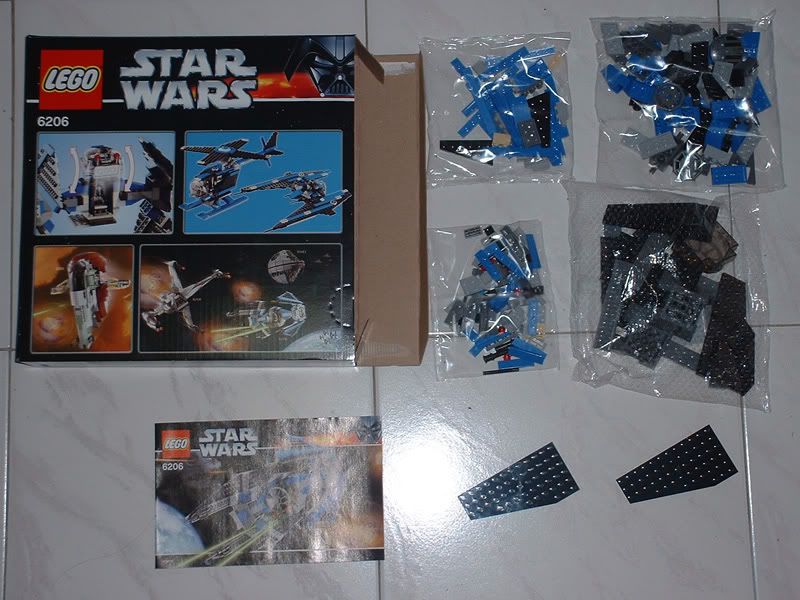 It does seem to have more pieces than the average tie fighter, but this is actually cheaper than the 7263 TIE Fighter. Of course, there's no light-up feature in this set. :sweat: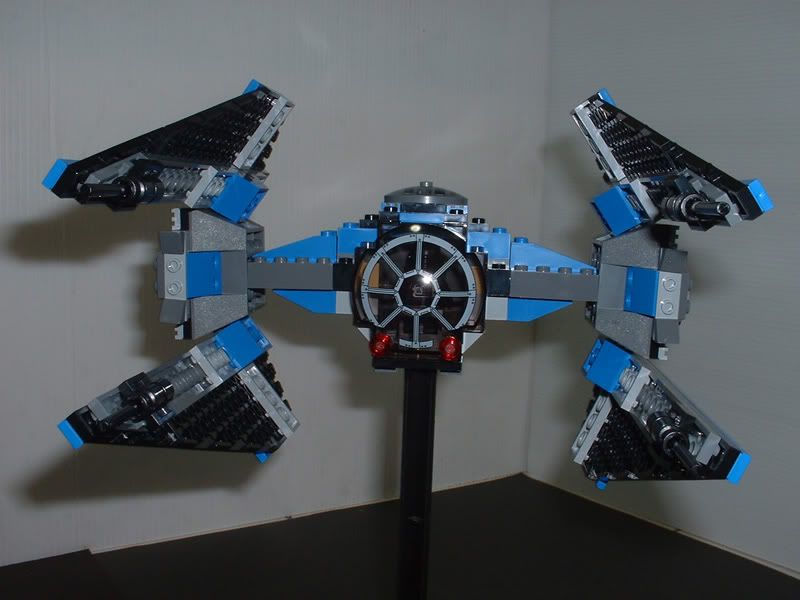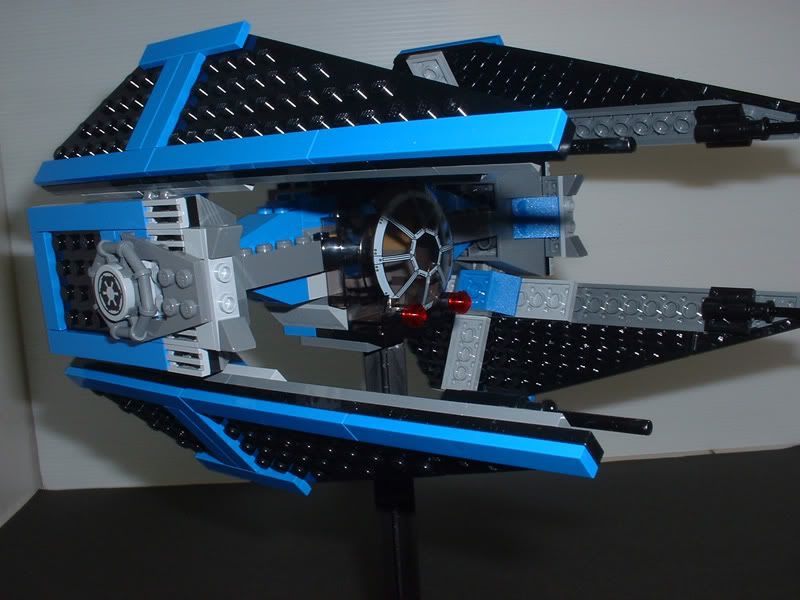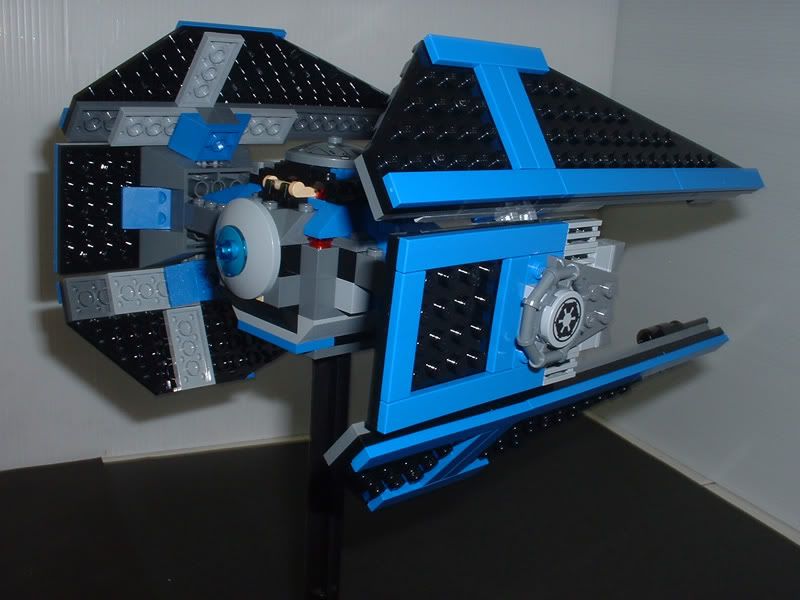 YesH!! Finally... A... Tie Interceptor!!
This is probably the most anticipated for all set for all lego tie collectors worldwide, since the fighter, bomber, advanced, and even the Expanded Universe droid fighter had been released by the Lego Group.
This set is near movie-accurate, since the bottom part of it ain't. :p
The cockpit and pylons uses the same design as that of the tie advanced piloted by Darth Vader. Except for one minor change, that is the aft interior of the cockpit is strengthen this time. And this is indeed good news, since the older models had a problem of hard hinge and loose brick connection.
There's no landing gear for this set, but it doesn't require it anyway.
This tie interceptor balances perfectly on its wings.
Standard instruments panel and, of course, standard imperial pilot.
The "swoosh-able" or play factor of this set is definitely very high... Just take a look. :D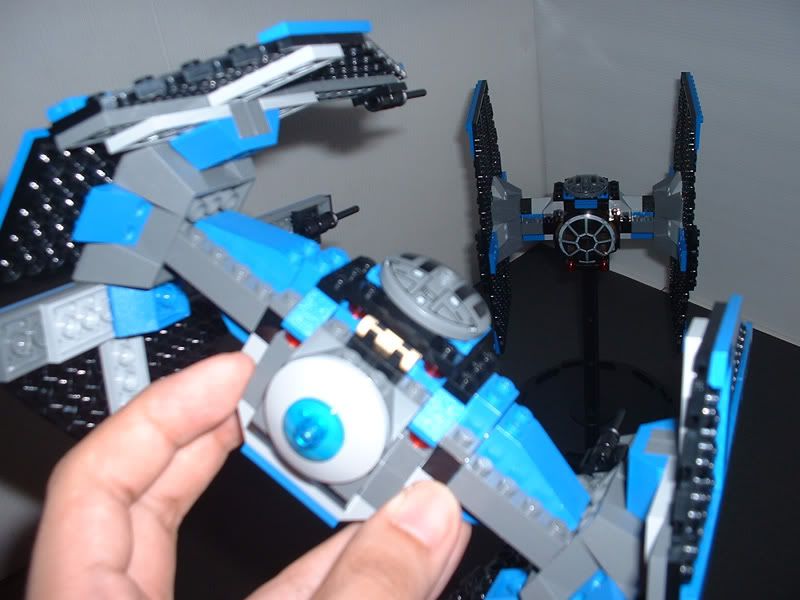 *Camera view from own craft*
*Camera view from Tie-Advanced*
*Combat simulation of Endor's Battle from the archives*
No bomber, since I started late in re-collecting. :p
To conclude, for a typical lego fan, this set is a 60/40, 60 due to it's good design, and for a typical star wars fan, this is a must-get. The only flaw for this set is the same flaw for any lego set in SG, the price. :doh:
Comment(Current in 2008)
Being a starwars fan... no... being a typical toy collector, space is definitely a premium... so much so that I turned to lego starwars to sate my appetite for more starwars products when I already have no more display space. For the next few non-lego pictures, they are the crown of my starfighter collection in 1/18 scale. So just view them for fun, eh?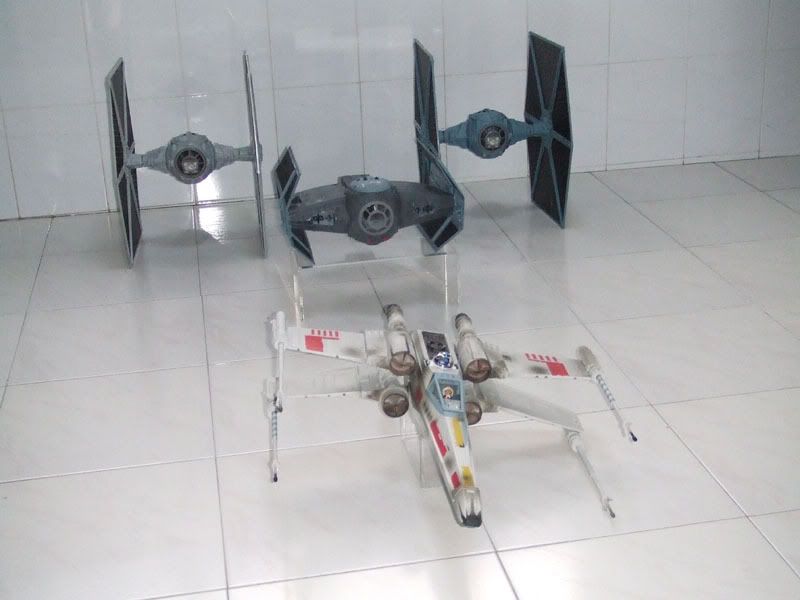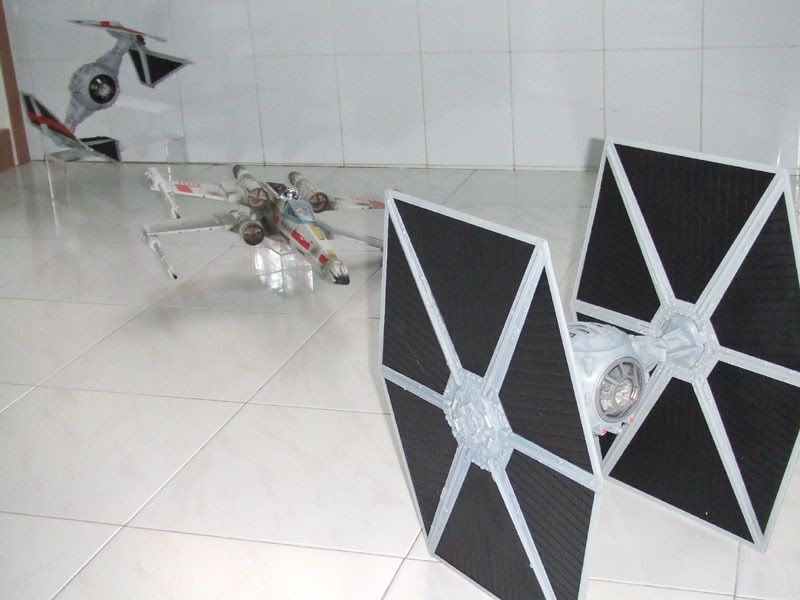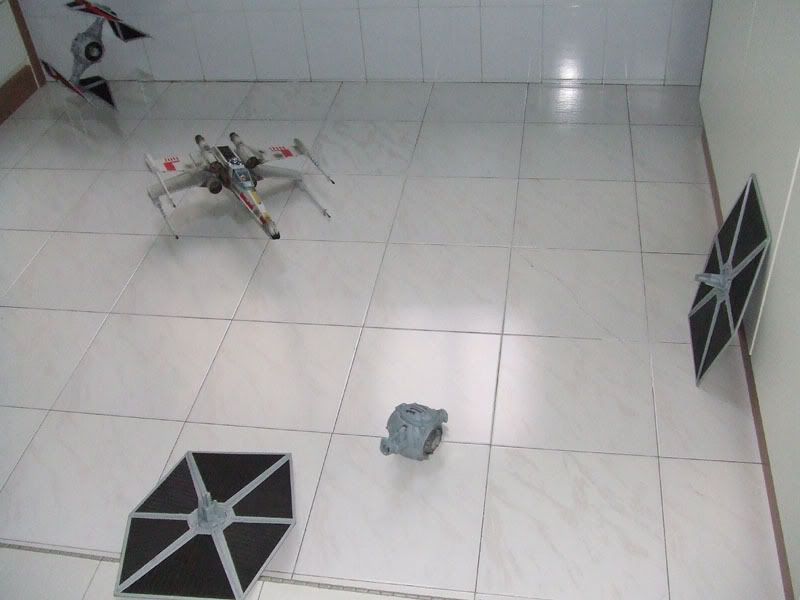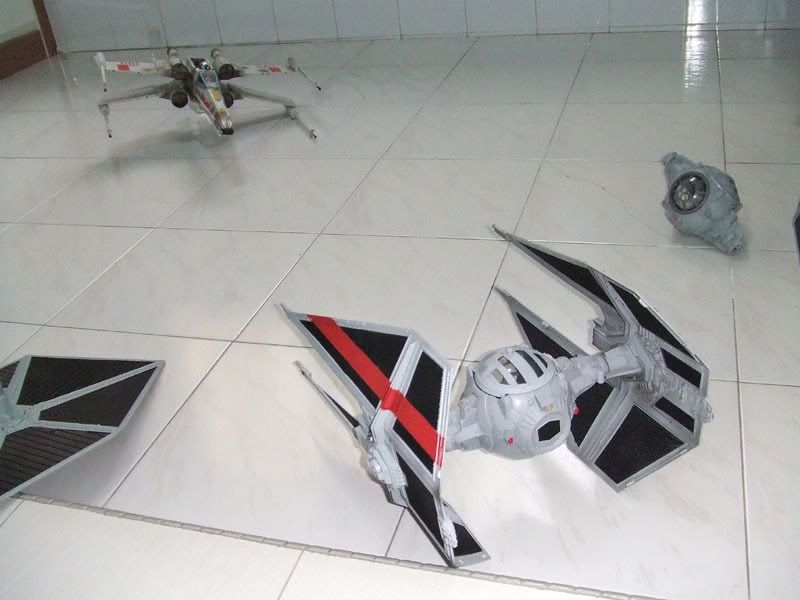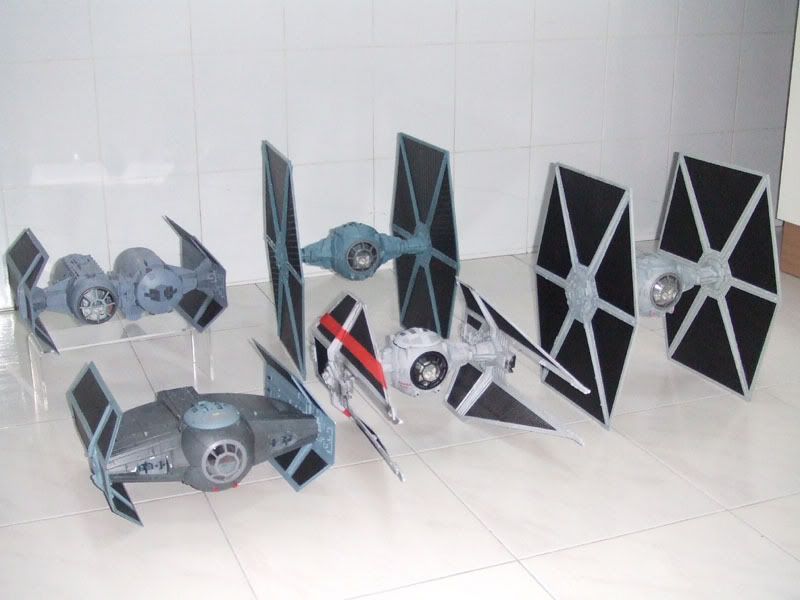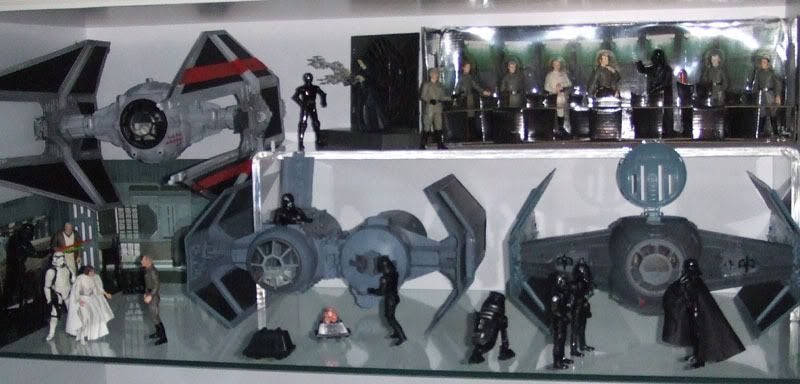 And no, I haven't had the chance nor the time to do up a scene of my lego starfighters blowing up spectacularly since the pieces would be very hard to put back... Hmm... then again, isn't that what lego is about. "doH".