Hi!
Here's the finished product of my last WIP you may've seen on flickr. It's a Fabuland Goat's house. Turned out a little more contemporary then I first planed, but I think it's good, anyway. ;-)
Also, I added an interior. And if you know me, I usually don't. I planned on putting a lot more furniture/kitchen/etc. on the inside, but it was a little cramped, as you'll see.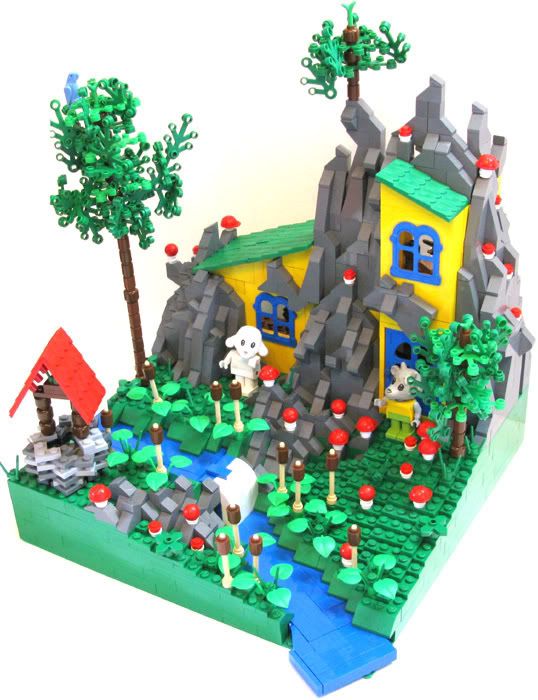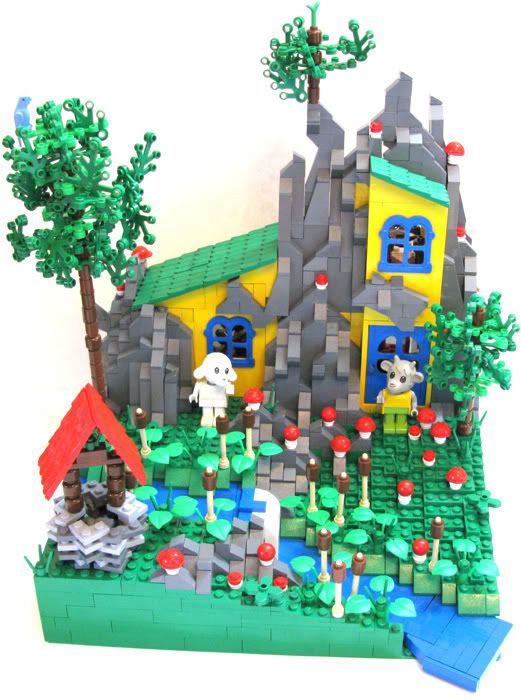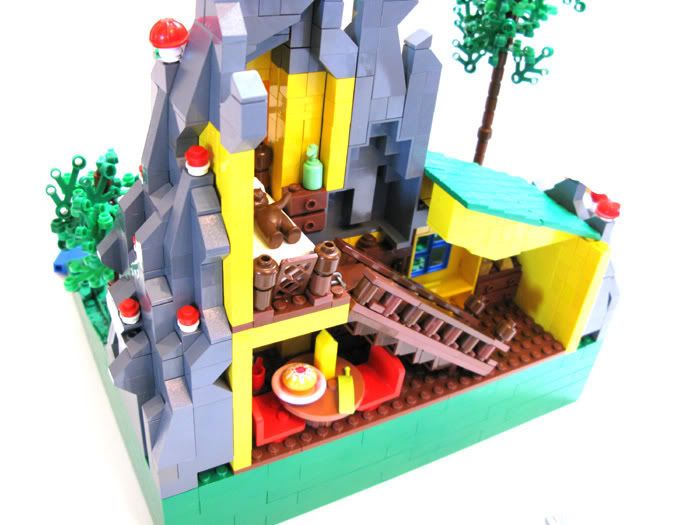 Hopefully the Goat will be my new, permenant sigfig. You can see him in his castle attire now, in my avatar.

Looking forward to hearing your feedback! Thanks!