Entry for the Small (100 pcs. or less) category:
Tribal Sacrifice
A poor pirate is caught by the Islander Tribe and is forced to fight in a bloody, sacrificial battle to the death with the tribe's greatest warrior! Will the pirate live? Probably not, but that's for YOU to decide! Comes with three figures, King Kahuka Idol Statue, foliage, parrots, monkey, and much, much more!
(No more than 95 pcs. I counted!

)
Warrior, Cheif, Prisoner Pirate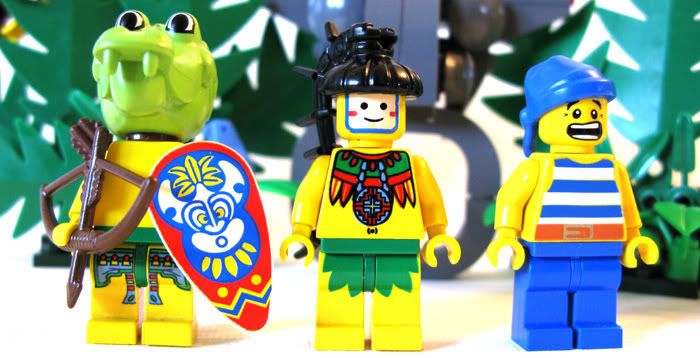 Good luck mateys!