V-LF-1C
Hi all! Here are my latest efforts, MOCing the Ladder Platform truck from 7945 and the Ladder Truck (7239) to a Frieghtliner Telesquirt, as used by the Country Fire Authority, or CFA, in Victoria, Australia. I would like to take this opportunity to thank PaulC and the_gamer for inspiring me for these mods. You can see their work
here
and
here.
Anyway, first up, a front-on shot, showing I can transport a complete crew in each truck.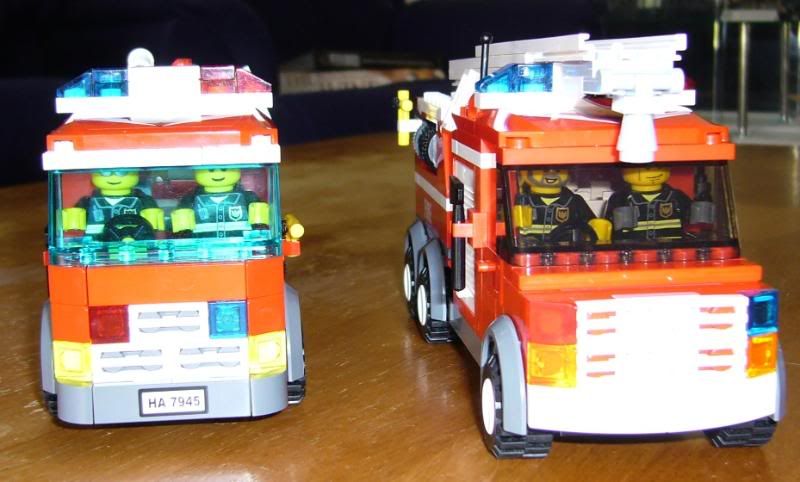 Next, a look at how I'm holding on the grille.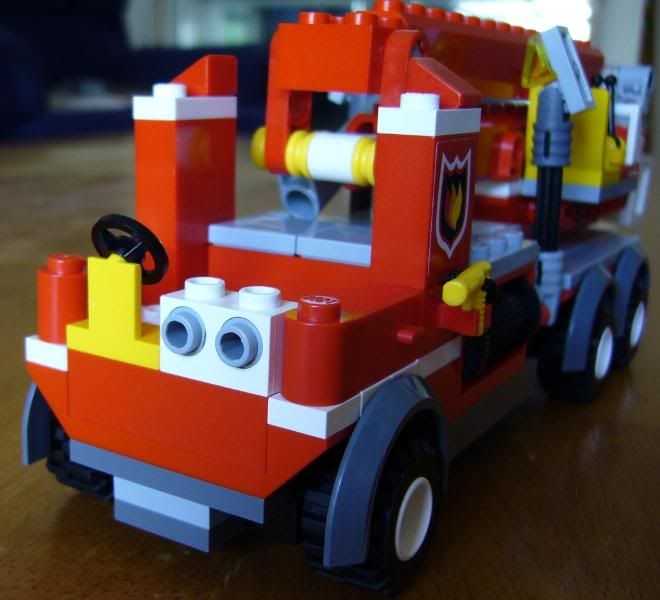 Finally, a look at the interior for the Ladder Platform.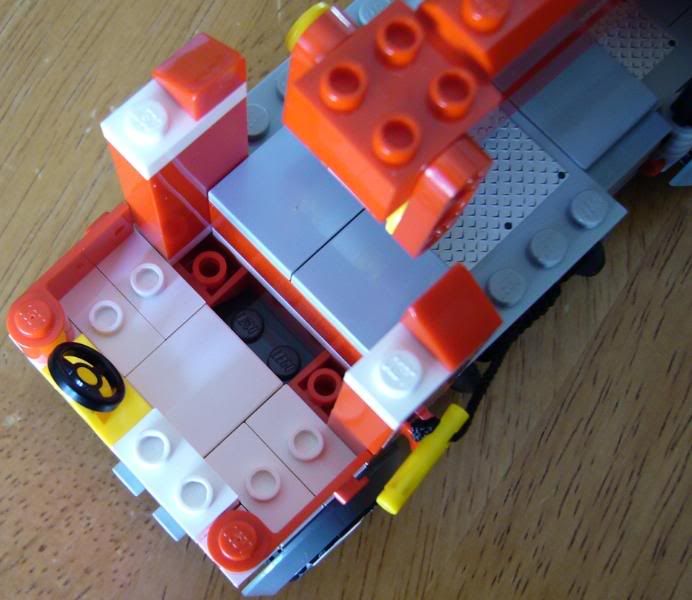 As you can see, this was a simple MOC.
Next up, my MOC'd 7239. First up is a side shot, showing the longer hose, the skinnier column behind the door and a bit of the block work surrounding the cab.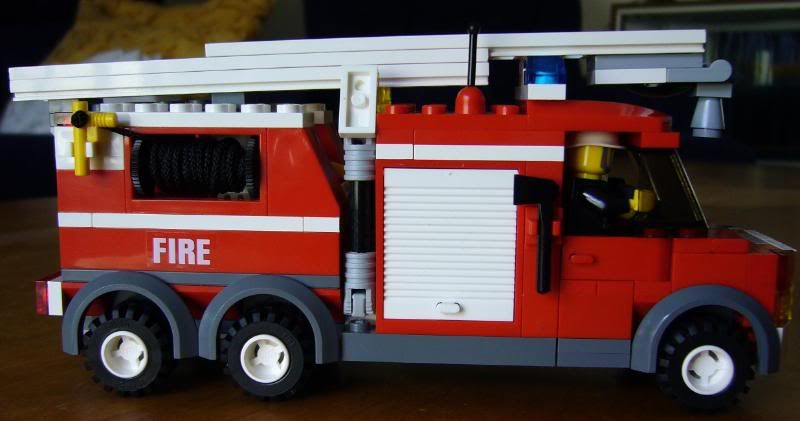 Next up is a shot of the cab's interior.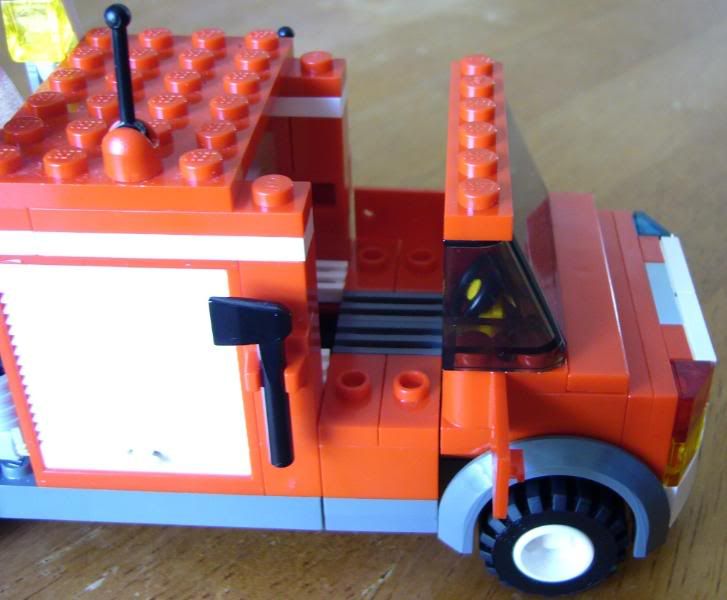 You can see here that I've moved the front axle forwrd to accomodate the work.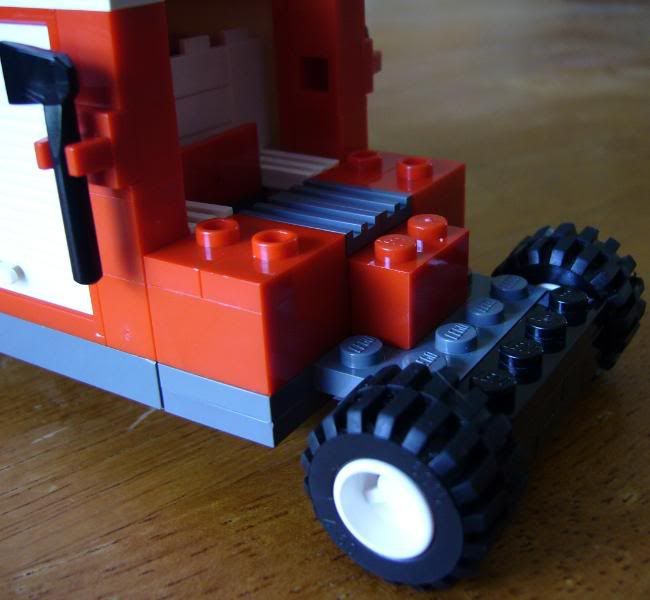 Here we're having a look at the extra blocks used in the front of the cab.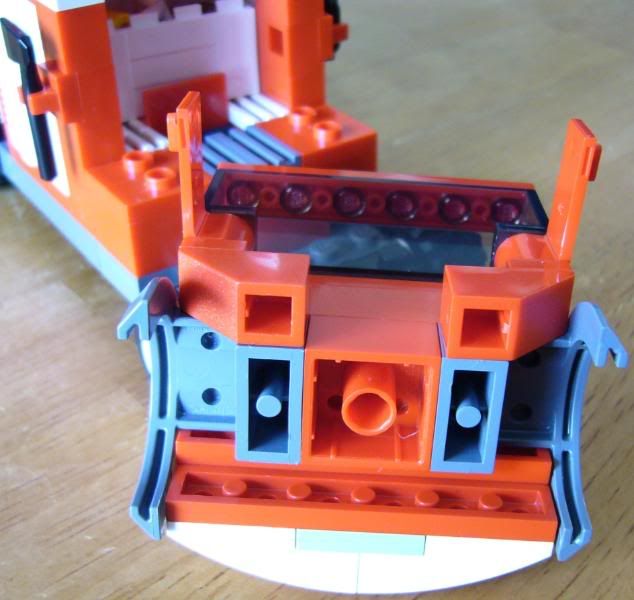 I've added this plate along the bottom to help stiffen everything up and stop the flexing.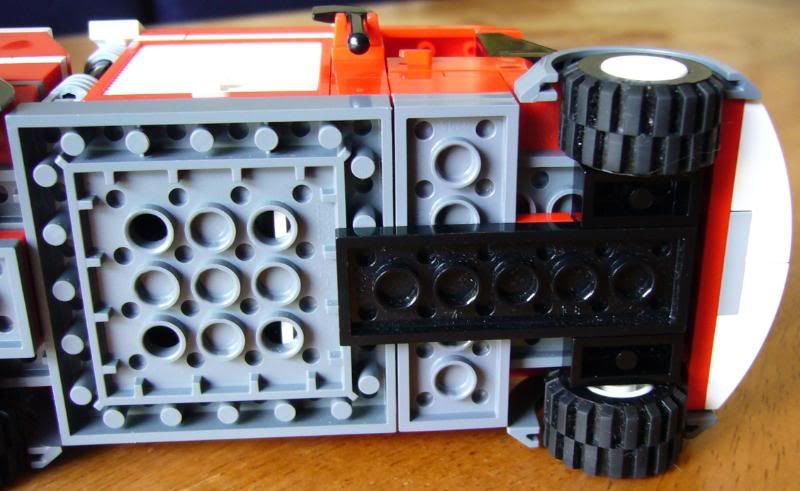 Here is a simple mod; changing the bricks from yellow to white. They give you one white technic brick to help hold the ladder up, I don't know why Lego simply didn't add another two white to the kit. Also the 1x2 plates holding the ladder up were changed from red to dark bluish grey.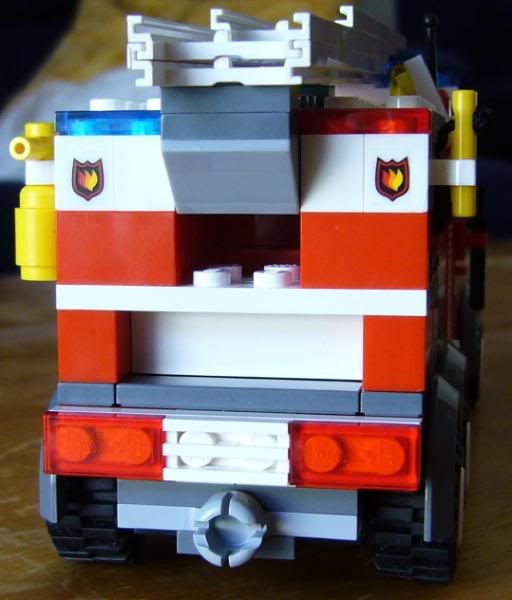 I also found a use for that odd locker - it now holds a rescue chain!
Finally, one of our brave firefighter's checking the nozzle position!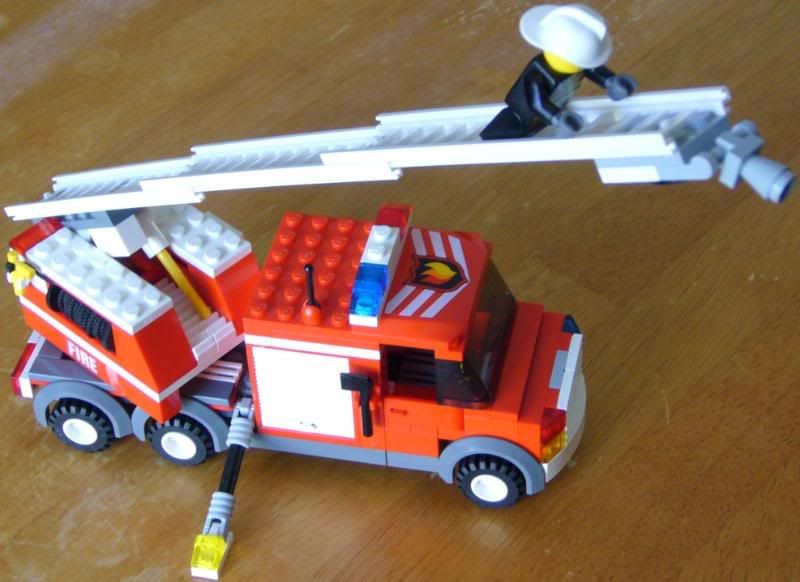 Just for comparision, here's Frankston's Telesquirt in action at a factory fire.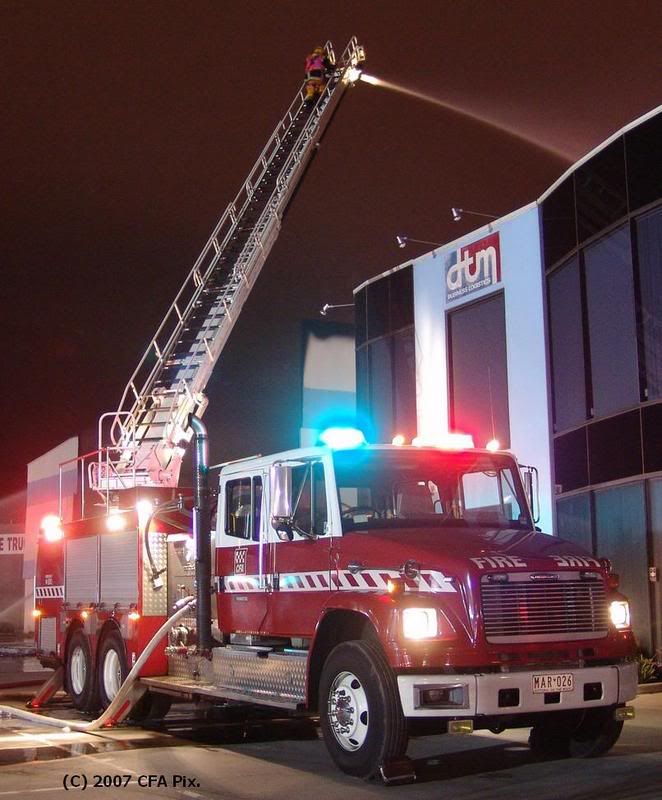 All comments are welcome!