39d
Since the voting is almost done for the Halloween contest, I'll post some more pics of my ship that was in the entry X-D
My ship's design is based off of the Half Moon Replica (
the website
)
This was a dutch exploration ship from the early 1600's
and is about the same size as my model. *y*
As a refresher, here be thumblinks, in order, that i submitted in the contest:
And a couple of thumblinks of the crew:
Since Mr. Phes, ZCerberus, and I are off driving around in the warthog, i had to get some other ppl to show off this MOC X-D
First off, the stern.
I was influenced by Mr. Tiber's latest ship design, so i had my entire stern be removable.
And who other to help show this than Mr. Tiber himself, with the assistance of Norrington, Evil Willy, and ApophisV:
Here're some views of the backside of the stern:
One thing i
REALLY
like about this ship are the crows nest.
The one on the mizzen mast isn't that good so i won't get a very good close-up of it. :-P
I used bricks like this:
instead of these: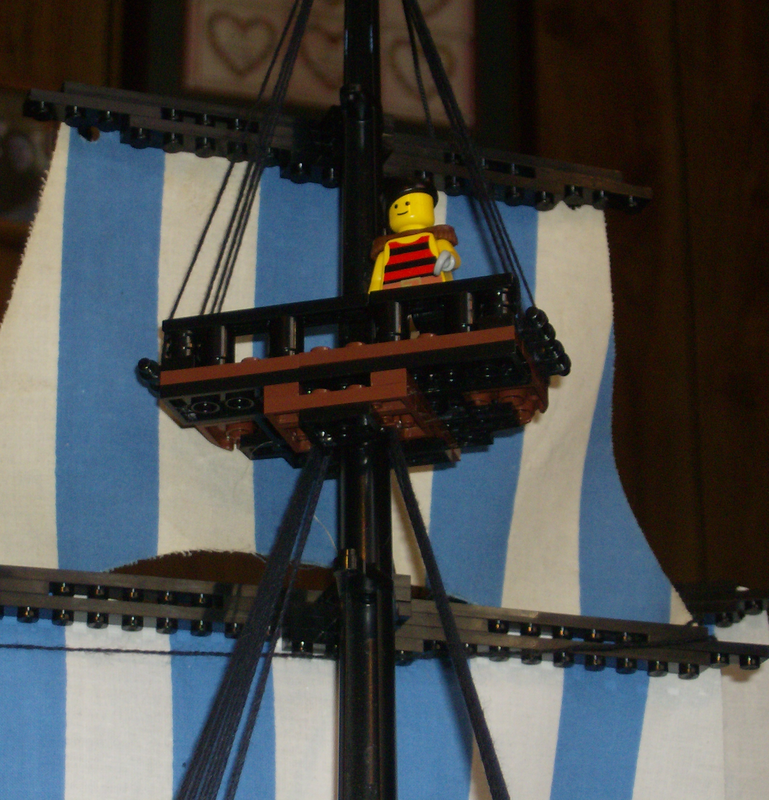 Here's the view of the bow: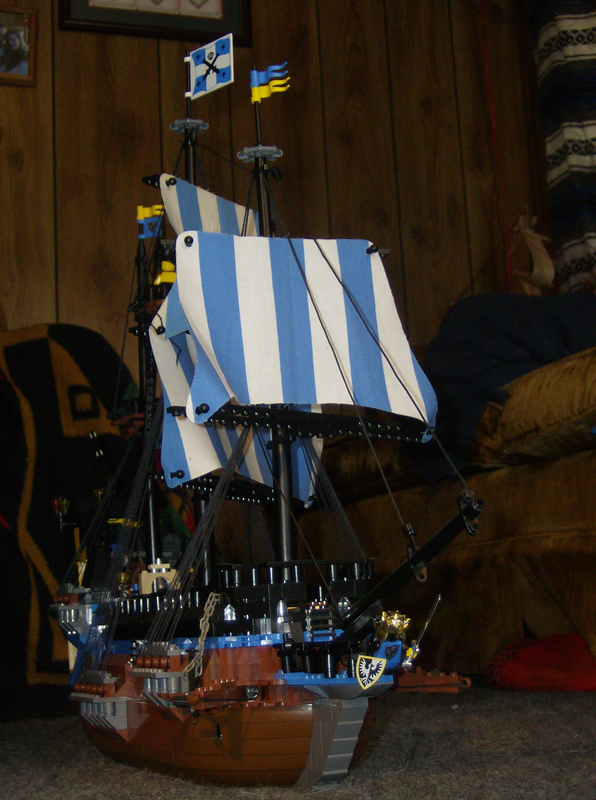 Here's the gangway and gun deck.
In the thumblinks below, you can see that the gun deck is removable:
Then, here's a side view and closeups:
Almost done

Just gotta get a quick view of the ppl that showed off this ship and a closeup of the cannons: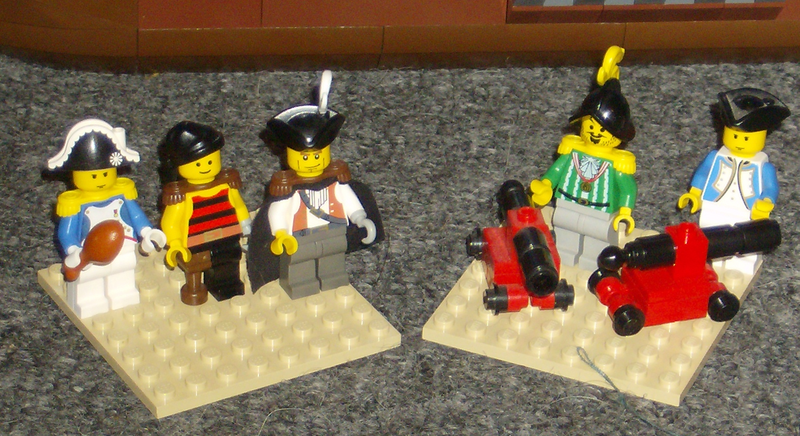 Finally done, now you can comment on it or just leave. :-P
Have a great day!
P
Edited by SlyOwl, 19 September 2009 - 04:17 PM.