Mrs. Hobbes has always been supportive of my hobby but has never actively "participated". The more I was happy she agreed to join me at the event even though she didn't know anybody.
Well, after we got back home (and I was able to convince her how "harmless" I am in the pursuit of my hobby compared to "others" ;-)) I decided it was time to finally sort and organize my bricks. I got help from someone unexpected: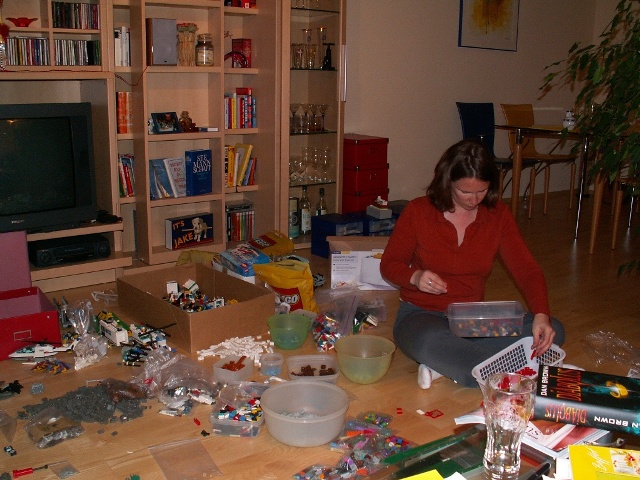 This is our living room, not "my" room, mind you! "It's easier here. There's more space and we can watch TV while sorting", she said.
After a few hours (with no watching TV) she commented "That's something for me! I love it! I just love sorting stuff! Where's the next box?"
I hope I can convince her to come to the next event, too. Who knows what effects that one will have...