B-OM-7A
I recently found myself unemployed and having to give up on my plans for building a modular city block, but I wanted to share my MOCs & WIPs with you guys. Unfortunately I've had to start selling a good bit of my collection on bricklink to make ends meet. My MOC/MOD of the Cafe Corner into a 6 story hotel was complete with the 2nd and 6th floors being of my own design and a ton of modding the rest. I was also working on a modular bank building (in light bluish gray) and a modular florist/nursery (in medium blue, dark blue, and tan).
Front (Hotel in the center, bank on the left and florist on the right):
Rear: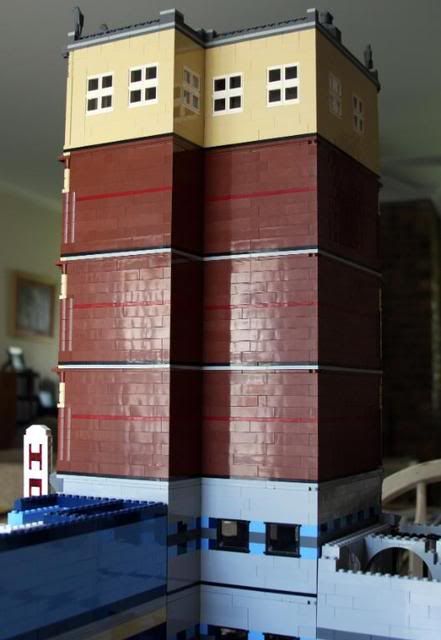 Florist/nursery front: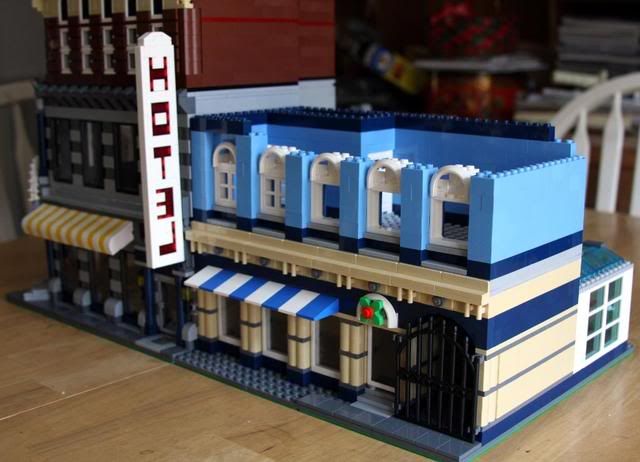 Florist/nursery rear w/ greenhouse: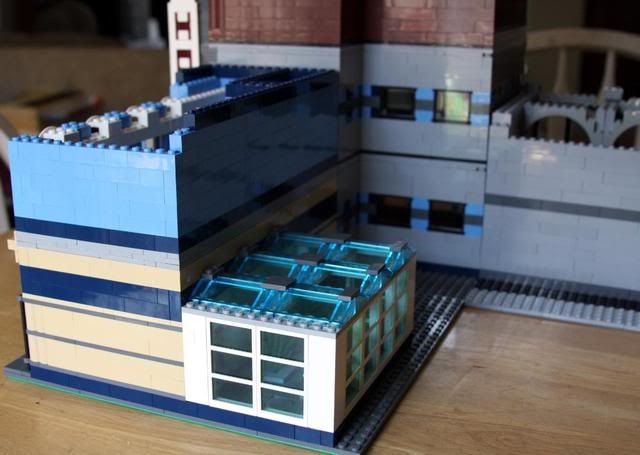 The florist building was coming along quite nice, the greenhouse had a detailed interior with plants, flowers, drains, and a hose. Most of the parts for the creation were from the Market Street set, I was bummed when I had to take it apart to complete the Market Street set to list on bricklink. Oh well, I hope to one day pick up building again when I'm in better financial standing, but for now I'm forced to take a break. Hope you guys enjoy the pics.