I've been working on a MOC loosely based on the skirmish between the British frigate
HMS Ambuscade
and the French corvette
Bayonnaise
. It's not quite finished yet, I'm working on some better rigging and a mast as well as a few other bits and pieces.
Outgunned and outmaneuvered,
Bayonnaise
rammed
HMS Ambuscade
and proceeded to board and capture the British frigate. This was seen as a great victory by the French, and many paintings were made to commemorate their naval triumph.
More info here
Overview: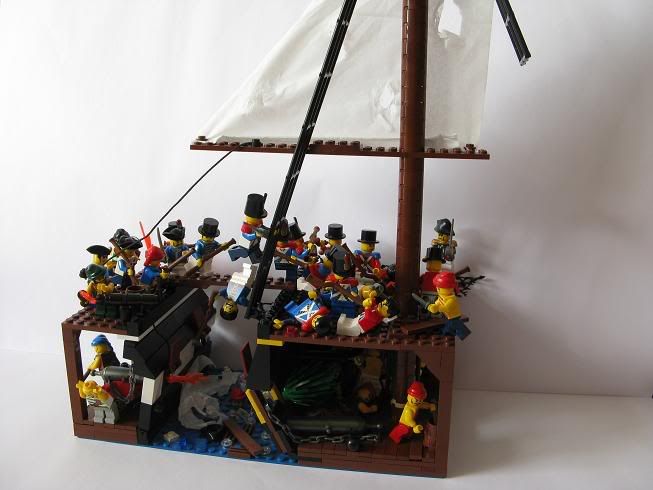 Bayonnaise
fires off a couple of final shots before the boarding.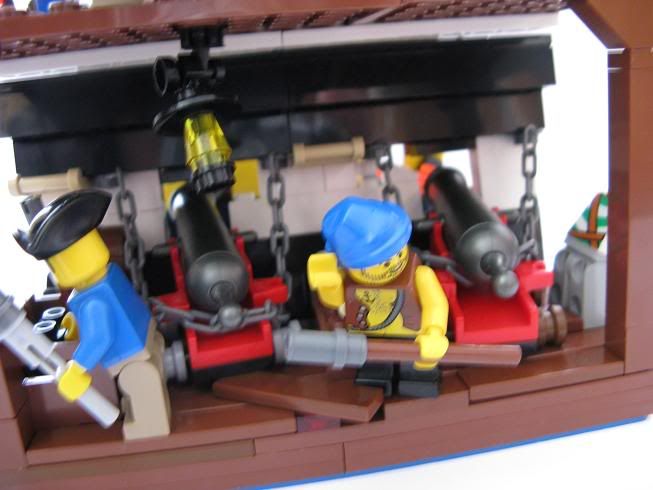 Under the deck of
HMS Ambuscade
. Obviously the green bush is just a place holder. Once I get my hands on the PoP sets, I'll be replacing it with a dark tan bush.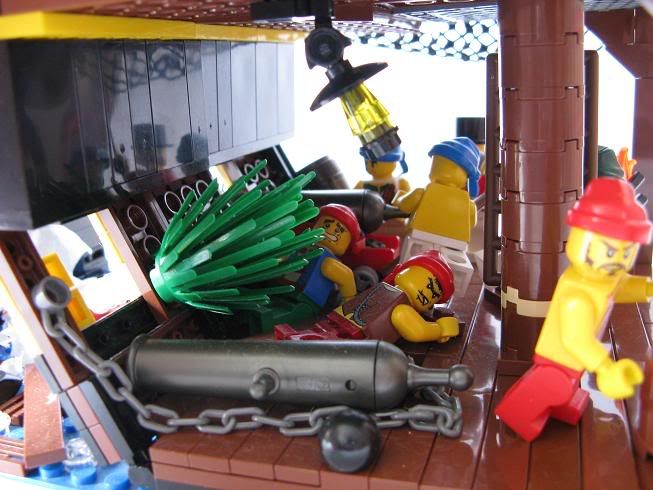 The French boarding party:
One poor frenchman loses his balance: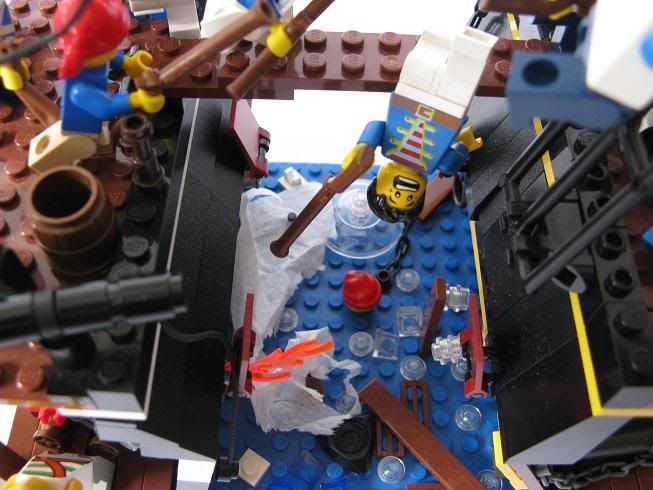 Combat on the deck:
Enjoy! Feedback will be much appreciated.

Edited by TinyPiesRUs, 28 April 2010 - 06:57 AM.