Click the image for the 1000+ pixel version.
And lastly, a image of the sig-fig of yours truly for a sense of scale.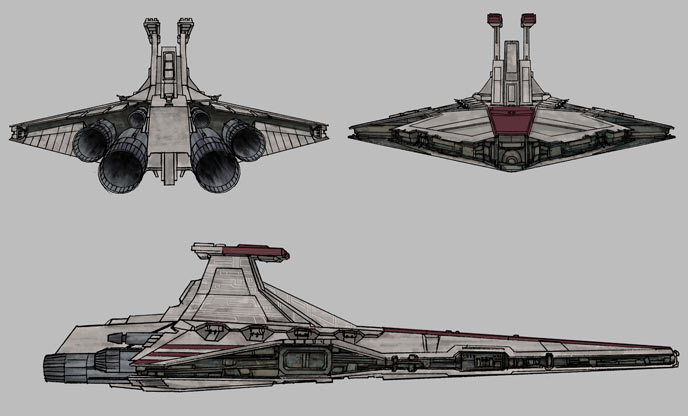 I'm back with my favorite scale! The Venator is one of my favorite ships, and after I built the first version, I knew I'd return for a revision. I worked on the internal structure, made it a bit stronger, as well as shrunk the nose section so it's not as thick. I did the math, rounded, it's about 3500th scale, pretty small, though still a respectable 13" long. This ship will always been in my collection. I should've saved this for my 7000th post, but I hate waiting.

And here's a nice
linky
to the topic for V.1.
I built the revised version around June 2012.
Flickr Set