This have been reported before, but thanks for pointing out!
Haven't seen this before, bug I guess your right about possible illegal build by TLG
Has been reported, and from what I understand fixed in LDD4.

Very good find. It's not often these days we get this kind of serious bug. Concider it reported.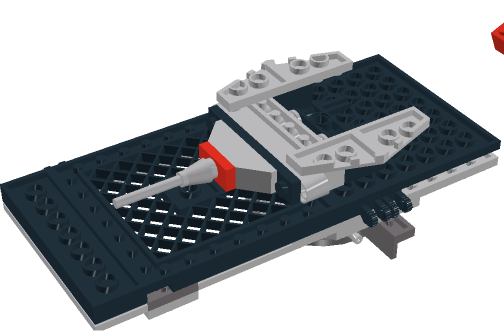 I agree it's strange only the jumper plates is removed. But depending in which order you place the parts, if you re-place them many time etc you can get these issue. After playing around some, I managed to get it so other parts also were removed, so it could be a case of the slack that is in LDD doesn't go in your favour on the jumper plate. In any case it's an illegal build that TLG used themeselves (the more I learn about this, the more I see that they use illegal builds when it suits them

)

prateek, on 10 October 2010 - 04:35 PM, said:
I have a question. Why does LDD remove improperly placed bricks anyways? Does the program crash if they are kept?

They are removed because the bricks violate the collision boxes defined for each brick, and it's is a basic rule in LDD that bricks should not overlap - hence they are removed. The program wouldn't crash per se - if they wanted the LDD programmers could temporily overridea collision warnings (and have bricks flow into each other). But to keep models clean and structurally sounds, any violating bricks are removed.
When a brick is removed, LDD creates a file here
C:\Users\[User Name]\AppData\Roaming\LEGO Company
called UnplaceableBricksDump.lxfml
You can open and have a look at it.
If that doesn't help, you can import both the "old" and the "cleaned" file to LDD Manager and analyze for the difference (i.e. the removed bricks)