7186 Watto's Junkyard

Name: Watto's Junkyard
Theme: Star Wars Episode I
Set Number: 7186
Pieces: 466
Year released: 2001
Minifigures: 2
Price: Can't remember, but $50.00 according to Peeron
Personally I really like this set, but it has one flaw.
First up is the instruction manual.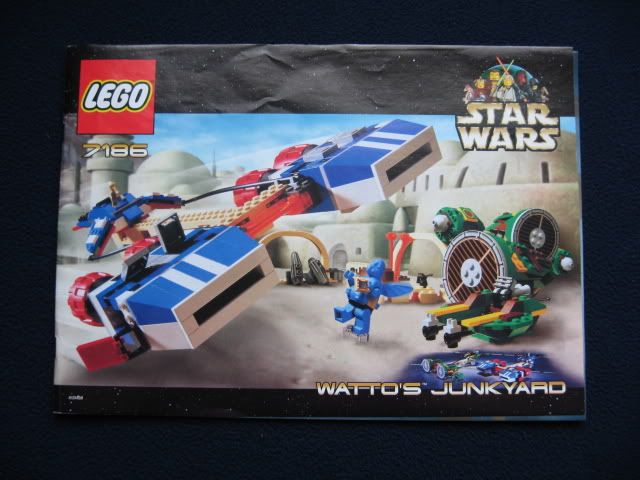 Back.
Minifig page.
A random page.
There's also a nicely drawn comic at the end of the manual.
Now we move on to the awesome minifigs; Watto, the Toydarian dealer from episodes I and II and Aldar Beedo, a podracer pilot who actually ended up in third place in the Boonta Eve Classic.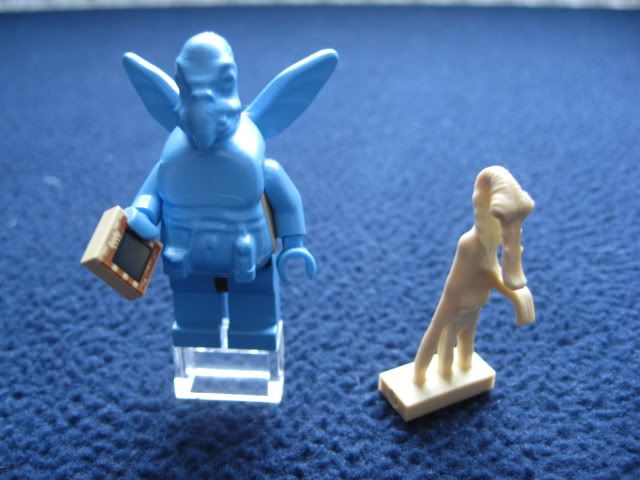 Watto is only available in this set. He looks good, but he could have used a little more colour. The transparent brick that he is standing on is meant to create the illusion that he is hovering in mid-air.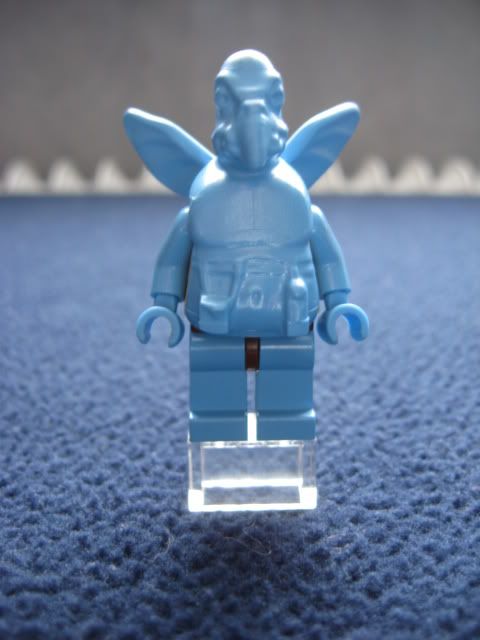 Watto with a printed tile that's supposed to be that computer thingy that he has with him in "The Phantom Menace".
Watto without the transparent brick.
And without his head!
Then we have Aldar Beedo. It's nice that LEGO included this pretty unimportant character in this set. As for myself, I really like him because I always chose him (and Gasgano) when I played "Star Wars: Episode I - Racer" back in the day.
Here's a pic of him:
http://starwars.wiki...Aldar_beedo.jpg
Next up is Beedo's podracer, a MARK IV Flat-Twin Turbojet according to Wookieepedia (
http://starwars.wiki...t-Twin_Turbojet
).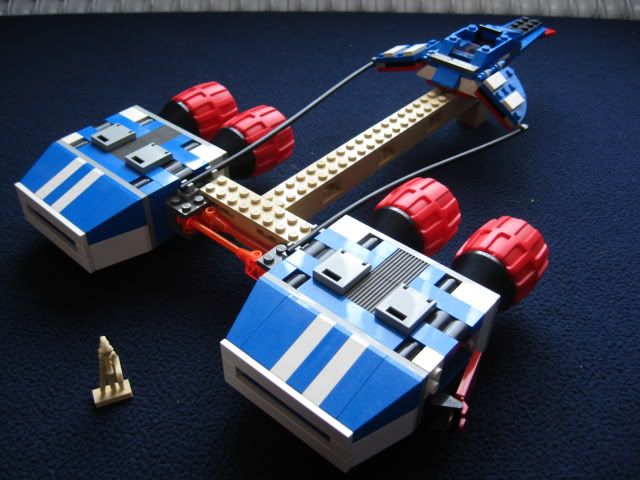 Front view.
One of the engines.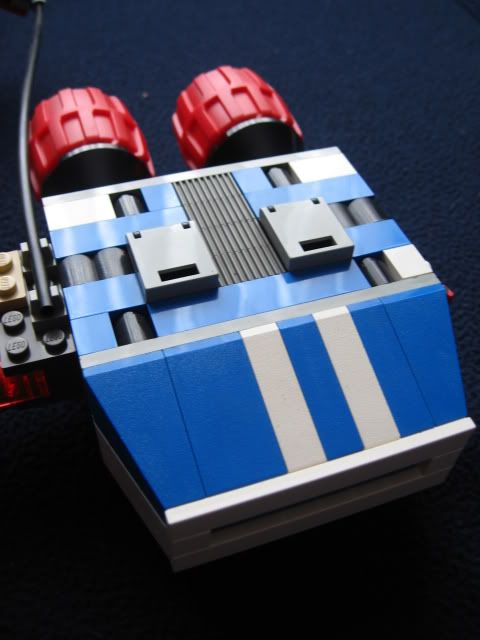 The flaps can open and close.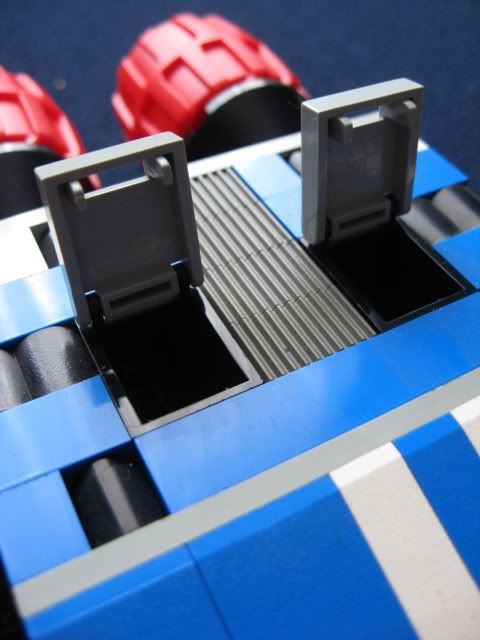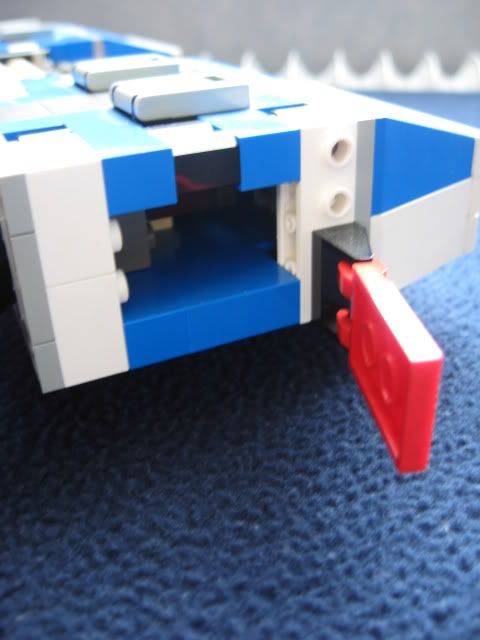 More shots of the engines.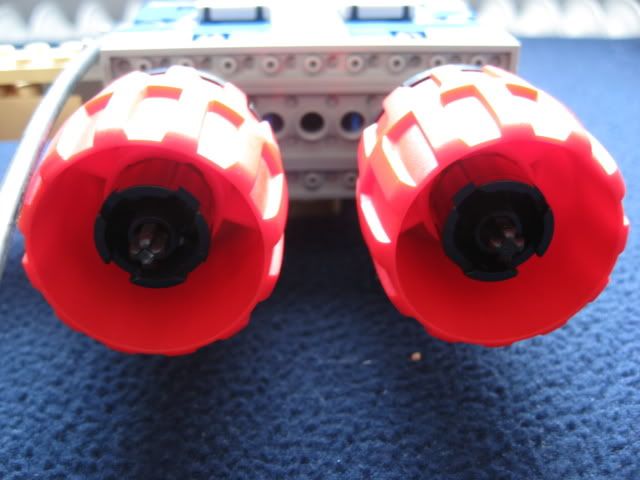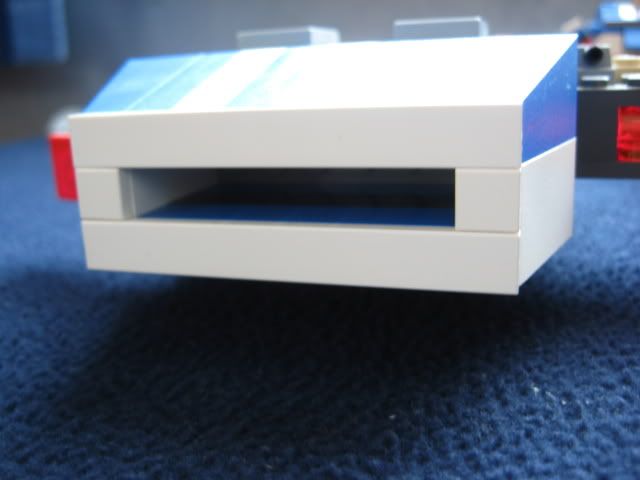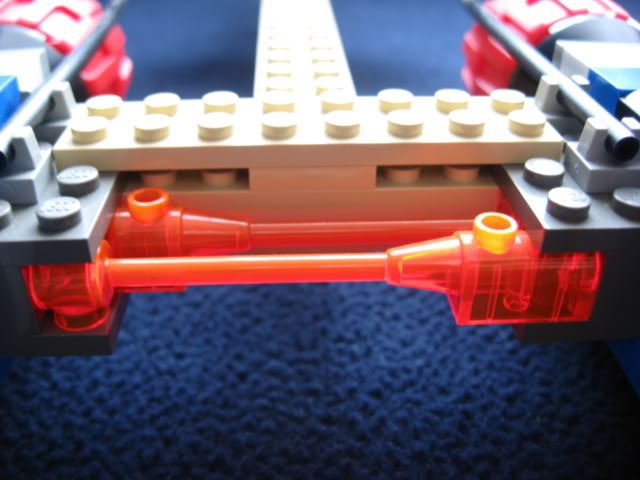 Beedo's cockpit.
Moveable 'wings'.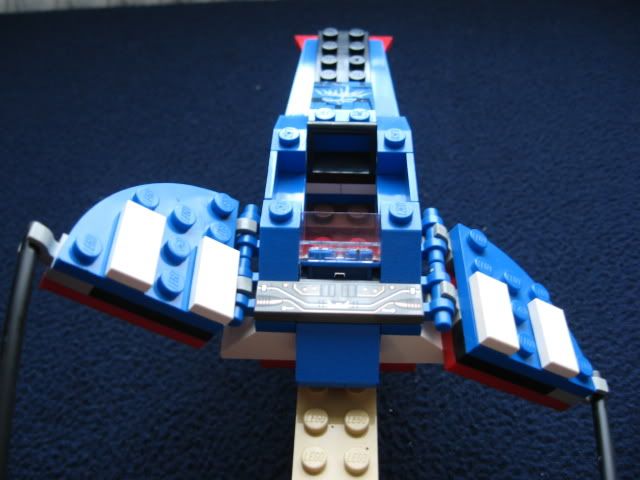 Close-up of a printed piece that is only available in this set.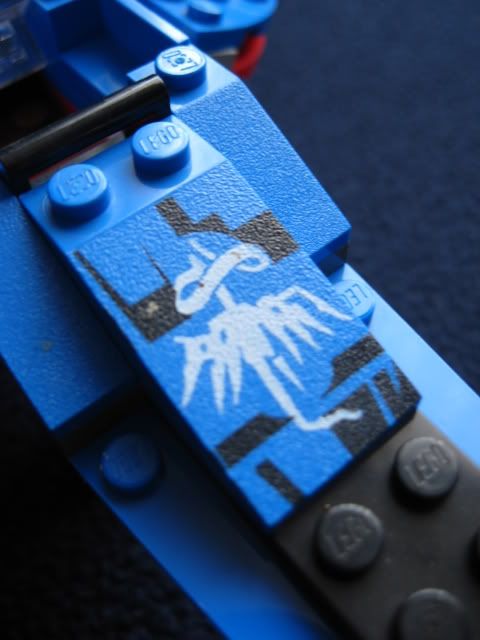 Another shot of the cockpit.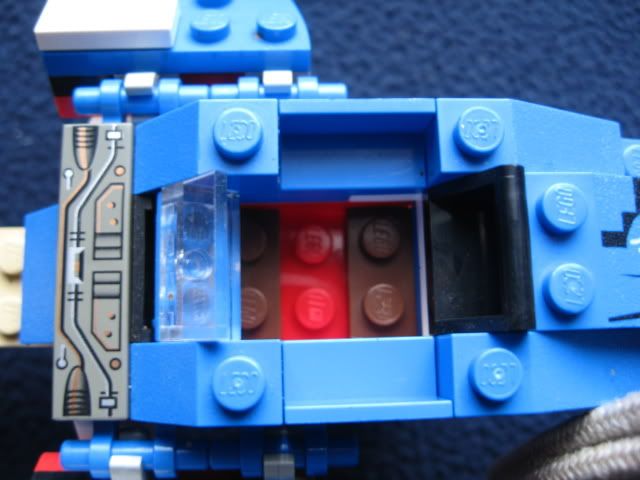 Next we have the parts of Mawhonic's podracer, the GPE-3130 (
http://starwars.wiki...m/wiki/GPE-3130
). It's a shame that Mawhonic isn't included in this set though we can't expect LEGO to make three new molds for a single set.
Anyway, here's a pic of the man:
http://starwars.wiki...e:Mawhonic2.jpg
One of the engines.
A close-up of an exclusive piece.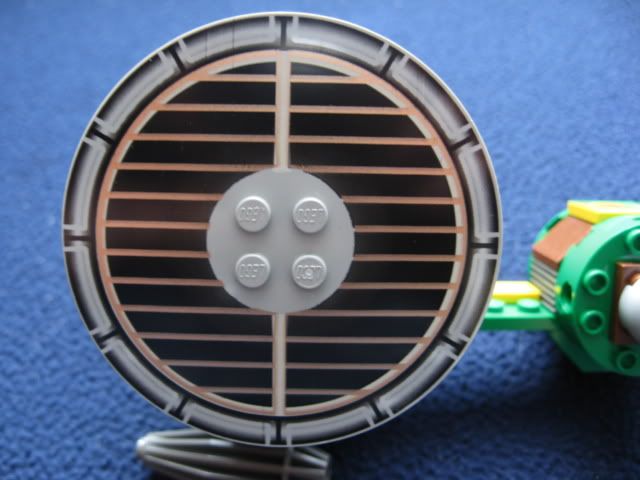 A closed engine.
And an open one.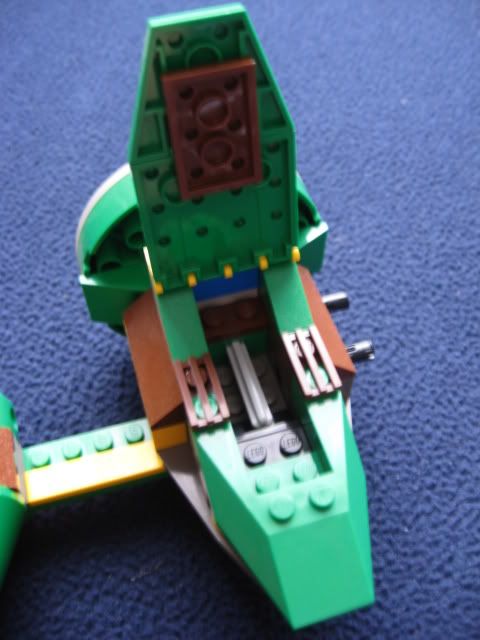 Both of the engines open.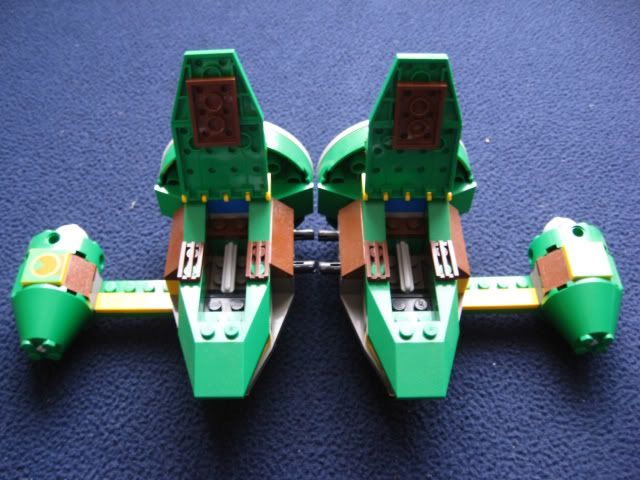 A printed tile.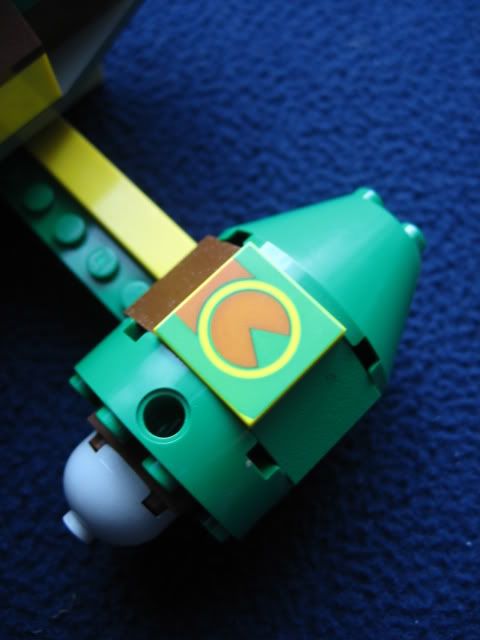 The tiles next to each other.
Mawhonic's cockpit, although I'm afraid it will remain empty.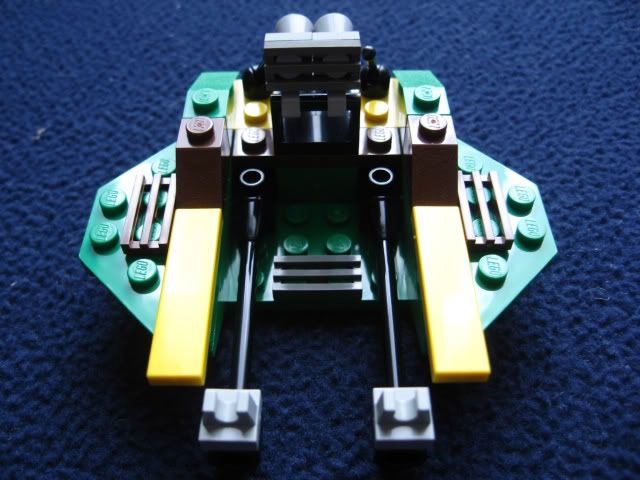 Backside of the cockpit.
Now here's the strange thing about this set. To assemble Mawhonic's podracer you have to take apart Beedo's podracer! Here's one engine off.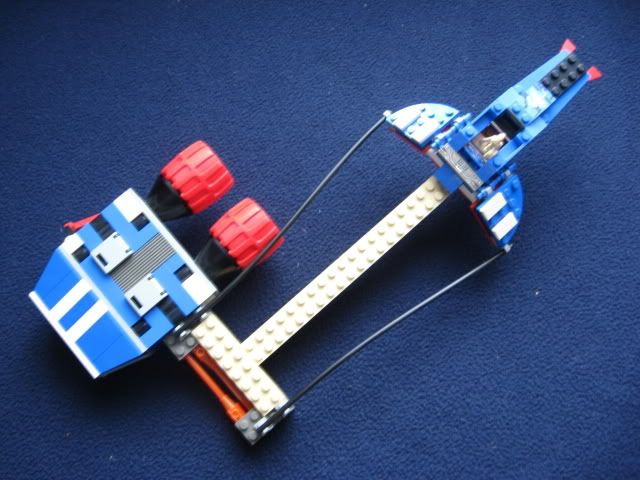 I've also removed the other engine plus the cockpit.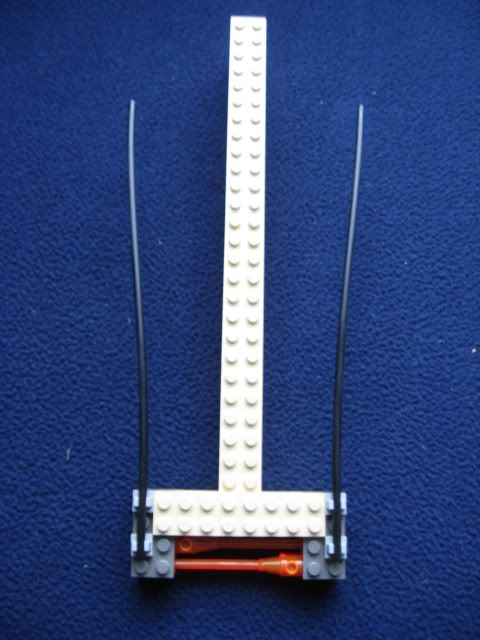 Here's Mawhonic's podracer added on to the frame.
I think it looks really neat, but I can't understand why LEGO didn't inlcuded another body. They even had three of them in #7171 Mos Espa Podrace!
The cockpit with the cables attached.
Engines.
I don't know what these pieces are for. Guess it's just junk. It is after all Watto's junkyard!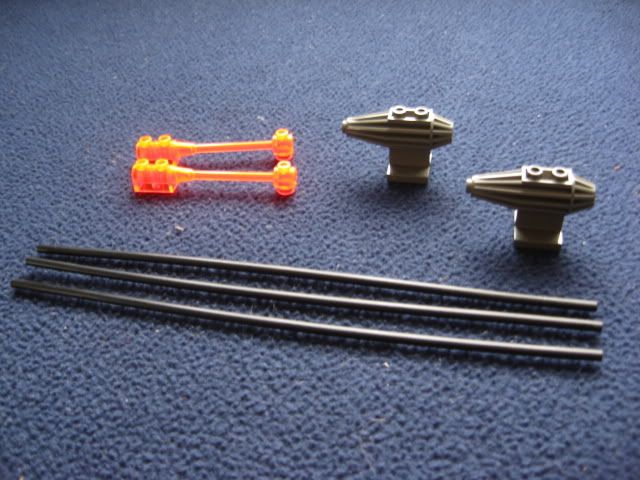 And then we have the final part of the set. A sort of exterior to Watto's Junkyard. It isn't much but it's a nice bonus.
Some tools that the racers can use to fix their pods. This set could have used a Pit Droid.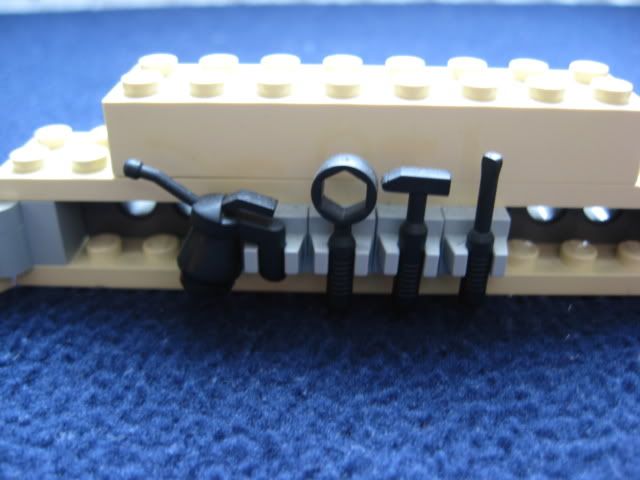 There are supposed to be three things in the box; a drill, a grey plate and this wrench
http://media.peeron....ges/0/6246e.png
.
I seem to have misplaced it.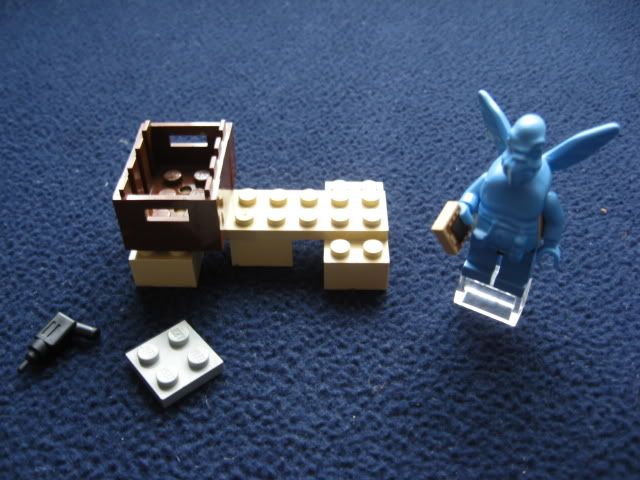 And finally, a look at the complete set.
Price: 8/10 - Good price for the amount of pieces.
Parts: 8/10 - A couple of rare and exclusive parts.
Playability: 9/10 - You can build two different podracers (though I am not a fan of it) and they are very swooshable! It's also a great companion set to #7171 Mos Espa Podrace.
Minifigs: 10/10 - Two exclusive figures. What's to complain about?
Final: 9/10 - A wonderful set.
Edited by Mischa07, 14 January 2011 - 01:56 PM.