Lord Athranhart waited at the station, humming. A party. He hadn't been to one in years, and though he generally didn't get excited, he was at least interested in who would be there. Old Faisser. How long had it been since he had seen him?
A train whistle blew and snapped him out of his thoughts. He picked up his bag and stood at the edge of teh platform, ready to board. The only person at the station was the police cheif. Athranhart could not remember his name. The police chief caught his gaze, and waved. Athranhart did not wave back.
The train pulled in and Athranhart boarded. The Emerald Express. A lovely train, he had heard.
He quickly found a compartment, stowed his bag over head, and prepared to catch a little shut eye.
Right as the train started moving the door opened and in walked the police man.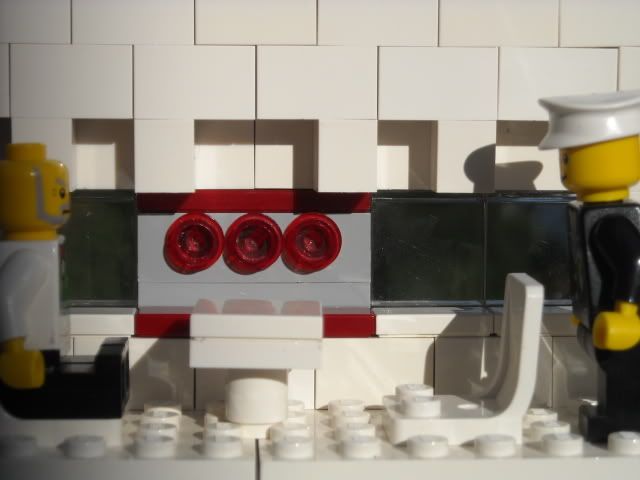 "Hello!" he said, and extended his hand. Athranhart grudingly took it. "I'm Morrison."
"Athranhart," responded Athranhart. He watched as Morrison stored a suitcase and briefcase in the overhead, and then sat.
"So, where are you headed?" asked Morrison.
"Mafstraw Manor."
"Oh... me too."
(Only these two can post right now, more characters will be introduced very shortly!"
---------
1) All standerd rules apply. No editing of posts, no this, no that. I think you've almost all playedin other games, look at other games rules if you need guidence. Tiny_P always has good rules, follow them!
2) I want serious players. Don't get me wrong, I love the jokes this site brings to Mafia games. Love them all. But I want this to be slightly more
grim
(why didn't Whitefang sign up?!) of a Mystery. Does this mean no joking? Of course not. But when someone dies, at least act like someone died.
3) Game Actions - I want this game very up ended. That means most actions go. You will be given Night Actions, which you must follow, but if you'd like to try anything else... ANYTHING ELSE, PM me, or post in in the thread. I've already played this game on another site, and one of the cahracters actually hung himself. Yeah, he PM'd me that, and I did it. Someone shot someone else. In front of everyone. It wasn't an action I gave them, they just wanted to do it. I will intevene sometimes, but no harm trying anything!
4) PMing each other is very allowed, but you must state that you are doing it in the thread. A simple I grab Lord Athranhart and Father Clearnace and
talk to them privately
will be great! You just have to let other players no. i have no way of enforcing this rule, so I'm trusting the honor code here.
5) Every player must post 3 times a chapter or you will be replaced. If you are going away, please alert me so I know.
6) All actions you want to try go in italics.
Cast of Characters:

Lord Athranhart (A Lord) - Striker

Mme. Florance (World Famous Chef) - Zapper Brick

Cheif Morrison (Cheif of Police) - Adam

Srgt. Johnson (Retired Army Srgt.) - Miccacol88

Amelia Warhog (Famous Fighter Pilot) - Hewkii9
Prof. Rudy (Prof.) - Bob the Construction Man

Rex Harbor (Party Man) - Eskallon
Father Clarance (Priest) - Draggy

Jimmy Thacher (Matinacne Man) - Ricecraker
Thomas Baker (Lawyer) - ImpShadows
Lord Gregor (Lord) - Zepher
Reserves
-General Armadiaz or something, his name is all boney right now..
-Awesomestar
-Commander Flash
-YG-49
-Big Cam