Hi Guys,
This is my first post in this part of EB and I'd like to share a couple of custom containers I built as a gift for my dad, who has also come out of the Lego-less void

Using the Maersk container wagon as a base, I made two in grey shades to distinguish them from the others and also I felt that they needed to be plain and boring...

Again, using the same size/scale of the Maersk containers, I built 2 of each of a blue P&O and yellow Ferrymasters ones.
Also, when I was sourcing the parts I found that one of the rarest bricks is the 6 x 16 Yellow plate, of which there are only 59 in Europe, after I bagged 5 of them...

The P&O containers are a good fit for the Maersk train, as they bought P&O Nedlloyd a while ago, so it wouldn't be strange of the containers to be on the Maersk...
Flickr Set
Reference pix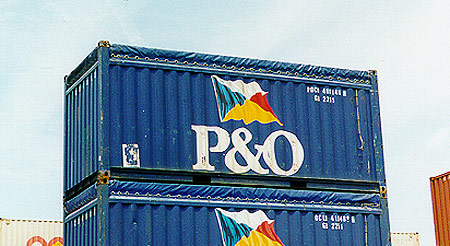 Matts-Place.com
P&O Ferrymasters publicity phots