V-LP-1B
Just thought i'd this note right away:
This car is based heavily on

the General's Steine Land Police Car

that he's sharing.
I really liked that car and figured i probably wouldn't follow the directions anywayz when Brickadier General posts the instructions. X-D
So i made my version right away! (i couldn't wait :-$ )
Here it is:
This version holds 2 ppl. One in the front and the bad guy in the back.
I had to get a little creative to make the MFs fit inside the car.
The passenger portion is 1 plate lower than the original version,
and the MFs are reclining back.
Also, the MF can't wear any type of head gear
and the back "windshield" can't quite be pushed down all the way when there's a back passenger with hair.
(one side of the "windshield" is pushed up 1/2 a millimeter |-/ )
This model of the police car features a usable trunk where the police officer can place his hat, weapon, and any evidence that he get when picking up criminals.
Here's a picture of all my antique vehicles right now: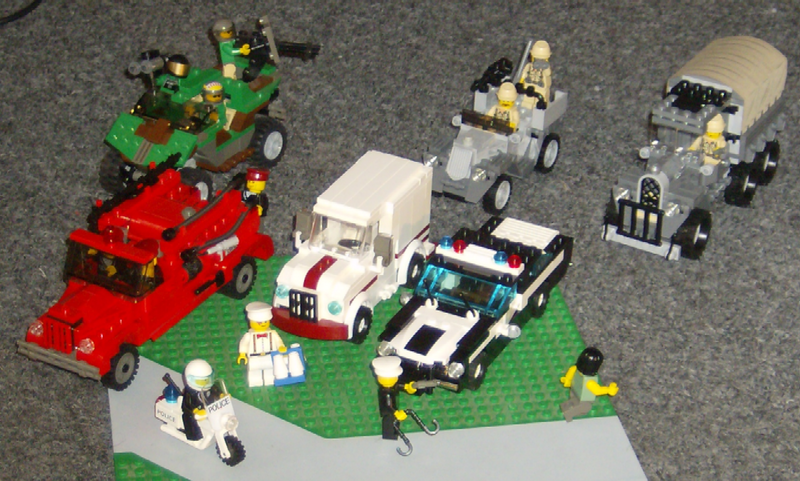 Wait a second!! What's a Warthog doing in there!
To view this pic with the Warthog edited out,
click here
.
P
Edited by Phred, 11 October 2011 - 04:09 PM.