Hello!

The name: Imperial V-wing Starfighter
The article: 7915
A series: Star Wars
Quantity of details: 139
Quantity of minifigures: 2
Year of release: 2011
Price MSRP: 19.99$
Full weight: 299 gram
The description: Brickset. BrickLink

The given set has predecessor in the person 6205
As we see, the surveyed set has far left from the first version.

The Box
Box of the small sizes, colourful and accurate.


On it the fighter, среляющий from blasters, against a planet of Mustafar is represented.
At the top of a box a logo "LEGO Star Wars" hardly more low: an age category, the article, the name.
Minifigures of a set with an inscription "NEW" are below represented


Box back.


Above all that logo, other sets of a series on the right are represented: 7913, 7914 , 7929. Also set functions are in the middle represented.



Sideways boxes are represented figures in real scale.

The instruction repeats before a box. But on it are absent: the name. Age category and figures.
The list of details:
Set labels:
Minifigures
In their set two: the Imperial pilot and astrofur R2-Q2.
The pilot has interesting drawing on a trunk and on the person.
Astrofur R2-Q2.
R2-Q2 And R2-D2.
Assemblage
Assemblage is extremely simple. The set gathers easily and quickly.
We collect wings:
And the fighter is ready!
Ekstra of a detail:
Only two that afflicts.
The original: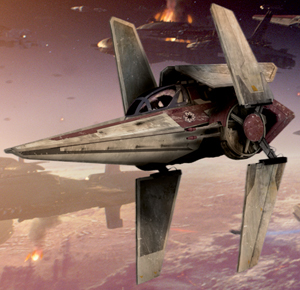 As we see, the set is very similar to the original that pleases. And now we look other photos:
The cover of the droid is put separately on the ship.
Similarity amazes!
The Result:
Pluses:
Reasonable price.
Figures.
Similarity with the original.
Design.

Minuses:
Strongly unsteady feet of astrofur.
All.
Edited by KielDaMan, 19 January 2011 - 10:59 AM.