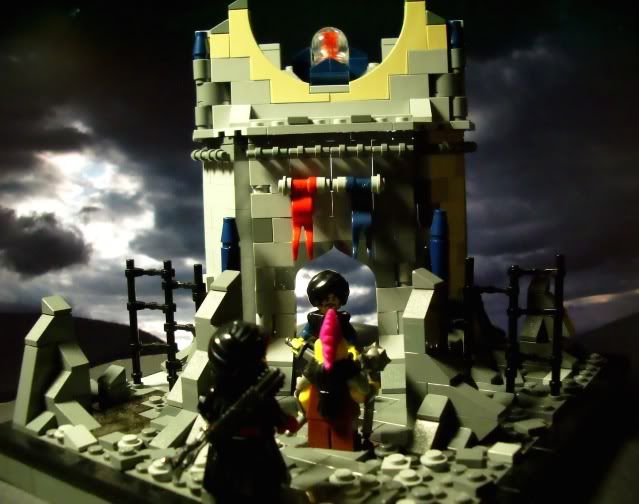 The Rakath mountains are a terrifying place full of monsters and creatures unknown to the travellers. Even hardened warriors from Kaliphlin must rest up and fortify both their minds and bodies before taking on this treacherous land. Fortunately, a Kaliphlin Embassy exists close to the start of the hellish landscape, giving any travellers a better chance at taming the wild Rakath.
Sorry guys, no interior on this one. I ran out of time waiting for Bricklink orders, so yeh...not exactly my best effort.
Edited by Axel, 14 February 2012 - 09:50 AM.