20004 Indiana Jones Brickmaster Exclusive Review
Set Name:
Brickmaster Indiana Jones
Year of release:
2008
Set Number:
#20004
Pieces:
83
Minifigures:
1
Price:
8.99 US
Brickset
Bricklink
Available through
Brickmaster
Onto the Review!
Here is a picture of the bag front and back.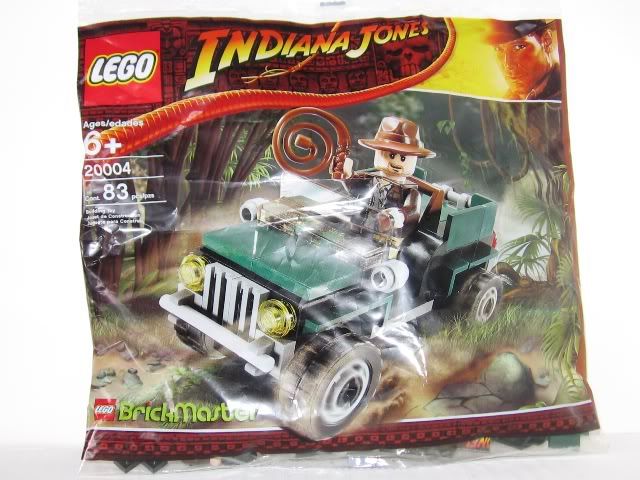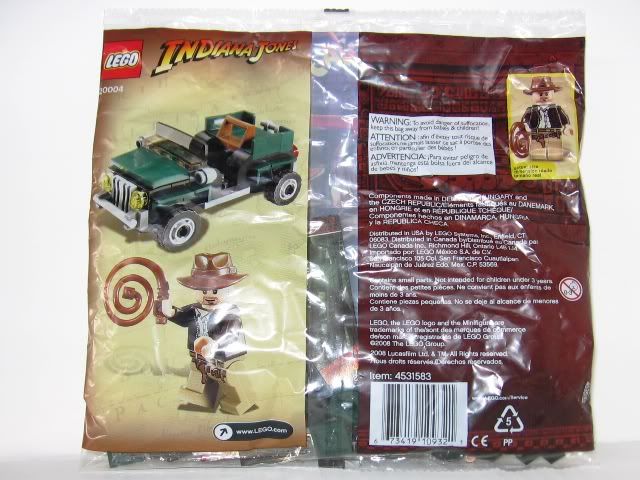 Here is a picture of the instruction booklet.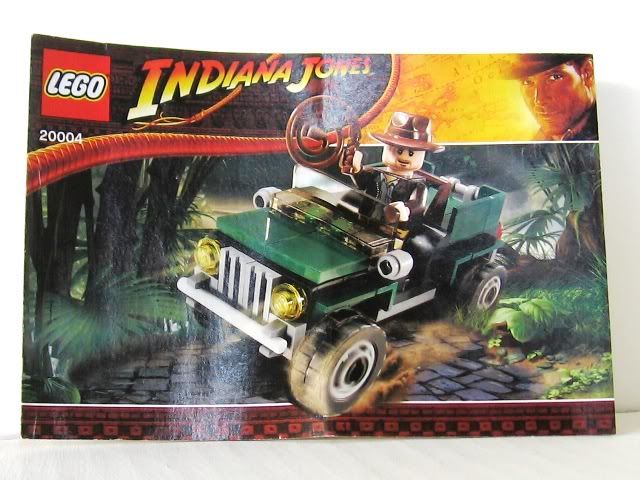 A picture detailing the inside of the instruction manual.


The parts came in one sealed bag containing the smaller parts (pic 1) and the rest were loose (pic 2)
Some really nice parts for my collection include the dark green tiles and panels, some nice tyres, and the reddish brown headlights (12 of them)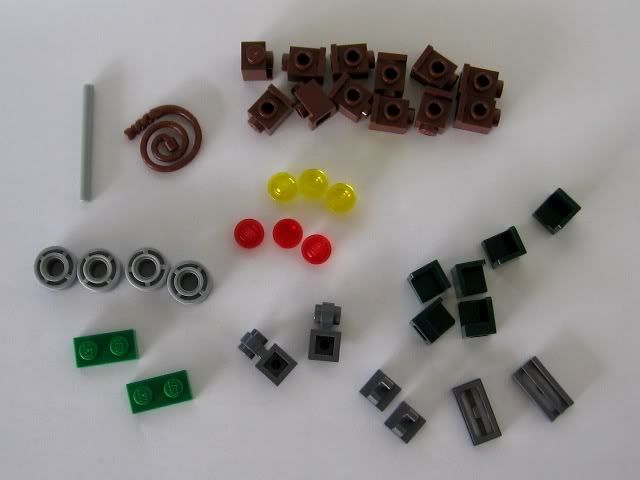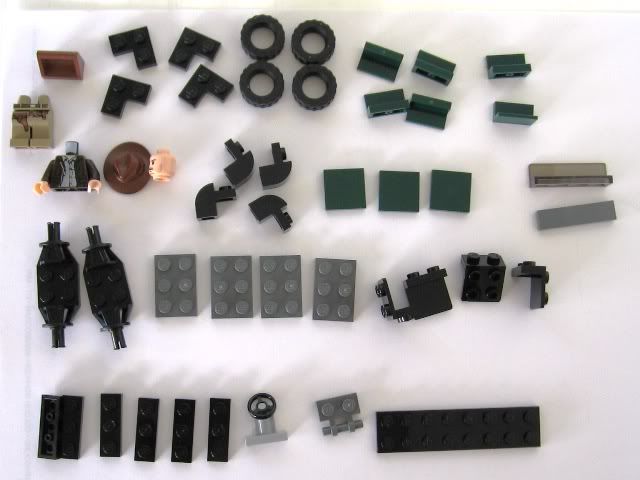 The build
Though speedwise not a surprising build, there are a lot of great design points like using the headlights to fix the mudguards to the jeep.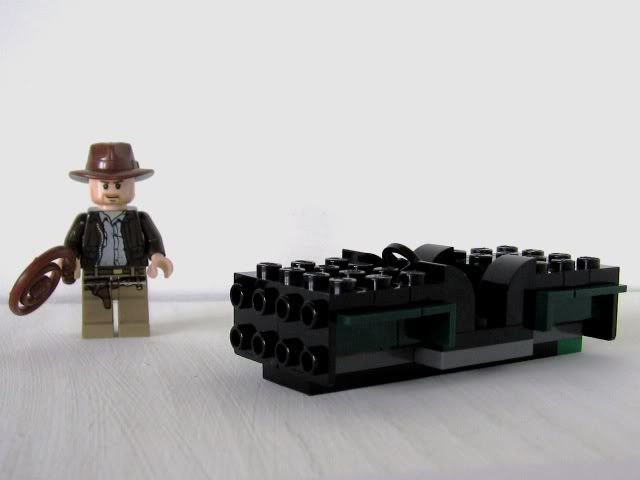 Little help please!
Indy showing why you build the minifig first.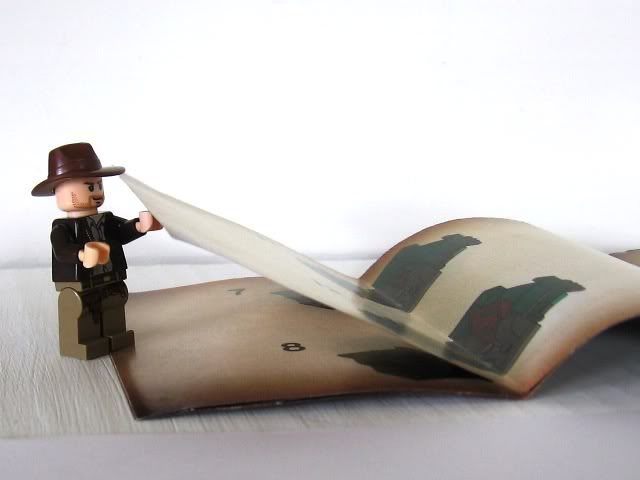 Almost there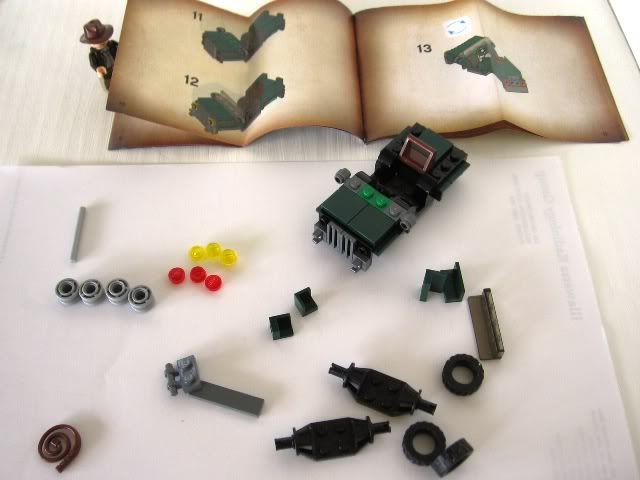 Complete front view
did someone say spare bricks?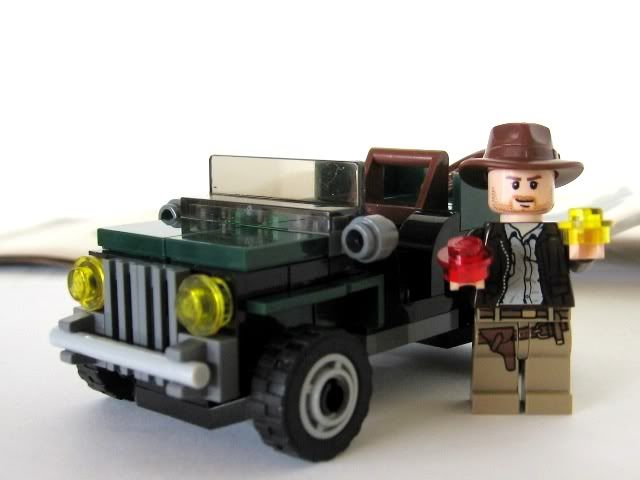 Complete rear view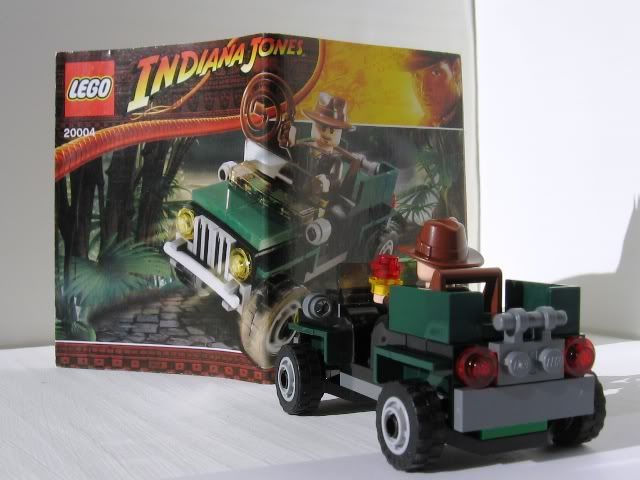 Playability:
7/10
Well it does drive around so that counts
Pricing:
9/10
Hey its exclusive, cant complain too much
Design:
10/10
Beautiful design.
Overall:
8.6/10
Overall I was happy to purchase this set. I think it is a great little set with an iconic character recognizable worldwide, though I guess the exclusiveness adds to its appeal. Either way I would have purchased it, adn hope others get the chance to own a cool set.
Bonus
and the Attack of the Clones Cody's
Indy: "Cmon guys!, I just got here polished! You're are worse than a pack of monkeys!"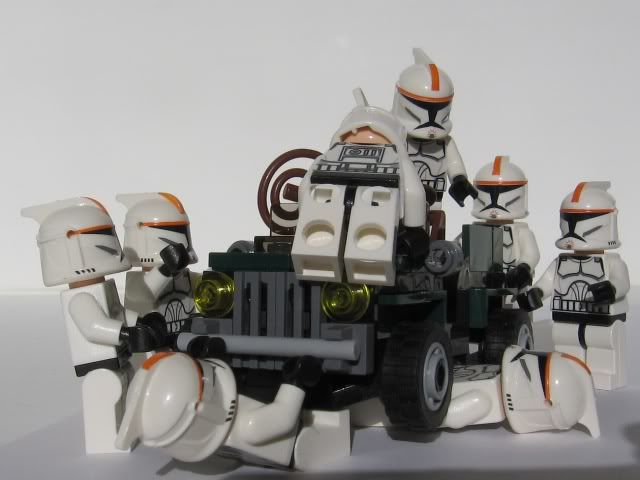 Thanks you all for looking, there are some more pics of this at my
Photobucket
Edited by I Scream Clone, 26 October 2008 - 07:05 AM.