Hello everyone,
*Waving hands*
It's me and I am back to conduct the latest poll and survey for the upcoming latest exciting LEGO Collectable Minifigures Series 8 wave in our Eurobricks Community. With the official LEGO 8833,Collectable Minifigures Series 8 design being "established" in this
discussion
, and with so much information being surfaced in the public, I believed this is the right time for us to share your thoughts on the new Series 8, especially to the fact that I had seen plentiful of mixed feelings from the rest.
I had not concluded on my thoughts yet, and I hope to share my views with the Eurobricks Community in the near future.
If you wish to change your vote after you acquire the entire Series 8 after September/October 2012 or any point, you may choose to do so, as the current poll settings allow you to withdraw your votes by choosing other choices instead.
Note:
Descriptive names above are not confirmed by LEGO. These are merely based on the existing design and if you think you have a better naming convention, then please let me know, so I can take it into consideration before the official names are released.
For the past official Eurobricks polls with regards to LEGO Collectables Minifigures Series 1, Series 2, Series 3, Series 4, Series 5 and Series 6, Series 7, they can be found in the following links below.
Collectable Minifigures Series 1 Poll
Collectable Minifigures Series 2 Poll
Collectable Minifigures Series 3 Poll
Collectable Minifigures Series 4 Poll
Collectable Minifigures Series 5 Poll
Collectable Minifigures Series 6 Poll
Collectable Minifigures Series 7 Poll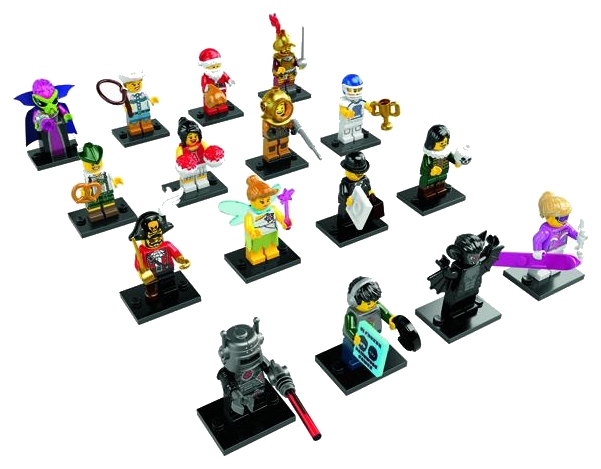 Tell us what you think about this upcoming new series and your thoughts on your favourite LEGO Collectable Minifigure Series 8!
WhiteFang
Edited by Rufus, 11 August 2012 - 11:52 AM.
Indexed