I am almost putting my hands on a Santa Fe super Chief engine, but the prices of the cars sets seems more expensive than the engine itself, also counting that you have to buy 3 sets + 2 sets to make all the available cars, plus it would be nice to have a second engine and that nice car to put in the middle.
So... since I had nothing better to do, i tried the lego LDD software, and after few hours (actually, not so few) I made my first three cars.
Yes, i know they are very similar to the original sets, but this was my purpose: make them as close as possible using the pick a brick available selection of parts.
Now they still are an LDD files, with a file for the part list (it took me sooo long to do it), but the order of the bricks is already placed, so it's just a matter of time to see them in real life.
Doors are borrowed from the emerald night while some other parts from the real santa fe cars sets.
Thanks for viewing and for the comments.
(I could not manage to join those two separate parts, but be sure they match)
UPDATE:
now I uploaded all the 7 cars I made and the main engine with updated pics (LDD) with corrected colors
all the LDD files are available on request.
mrBlue
replica of the main engine made with PAB parts - set 10020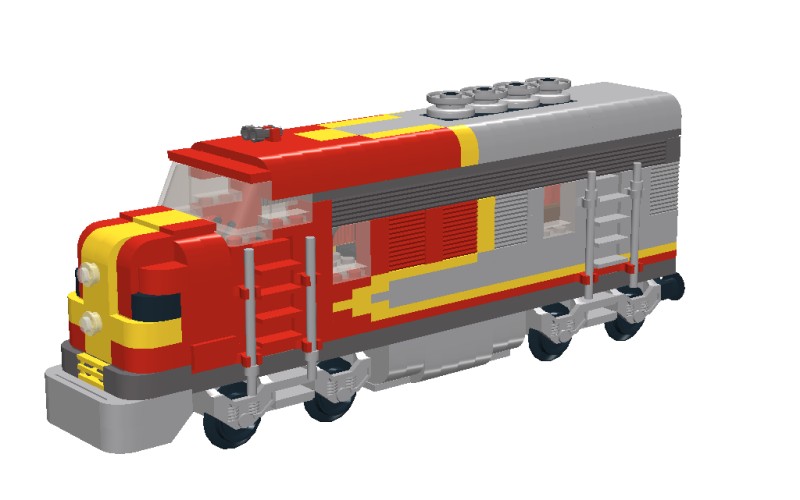 F7B unit
replica with PAB parts of the set 10022-1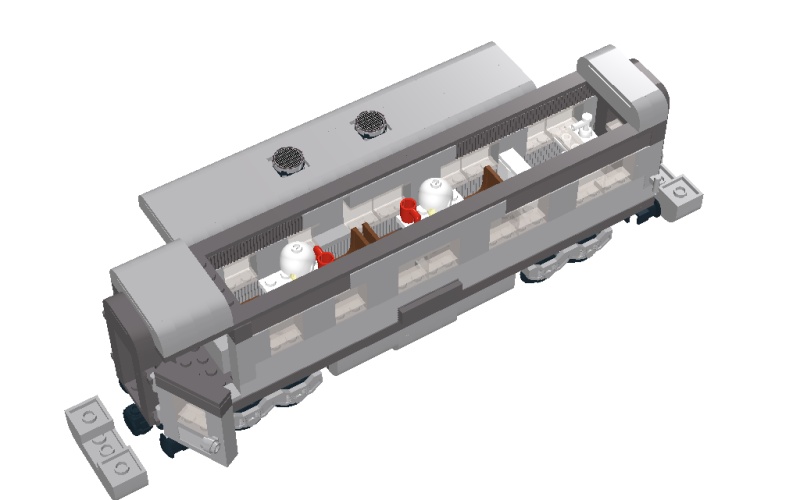 replica with PAB parts of the set 10022-3
replica with PAB parts of the set 10022-2
I still don't like that much the back part, but this brick

cannot be found in medium stone gray through PAB store.
this brick would allow to have a larger window space on the back, 4 studs against 2.
you can buy them on bricklink, but it would not be anymore a PAB car.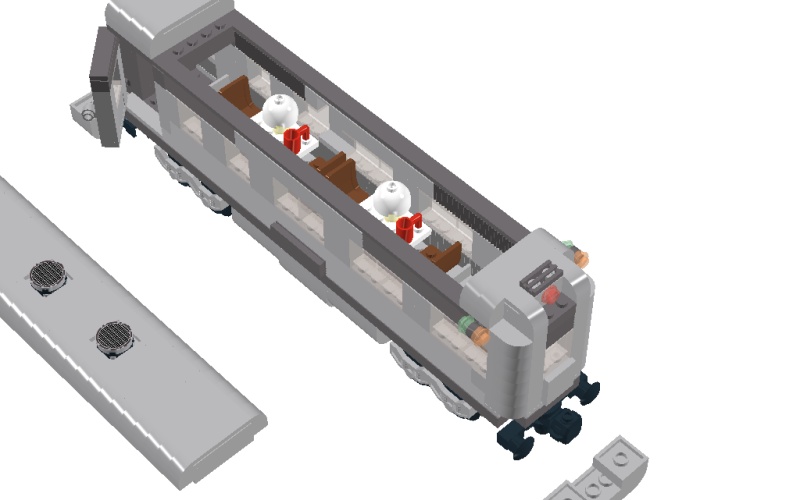 second version with larger window in the back, but with two black rounded parts (not available in gray)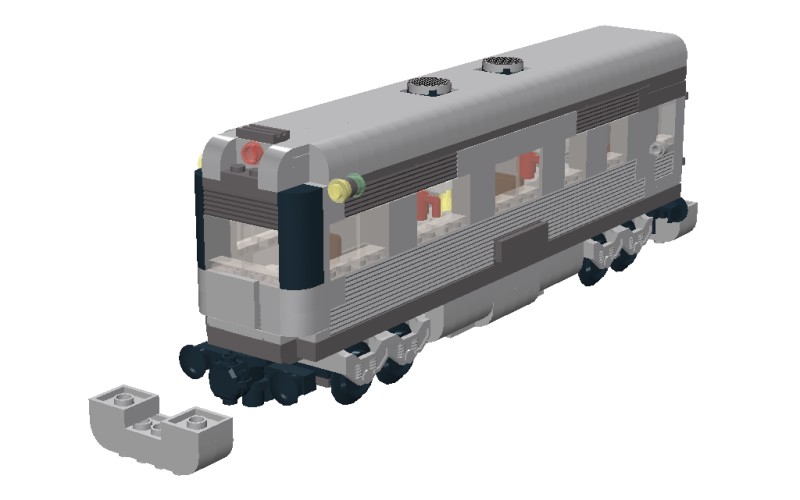 replica with PAB parts of the set 10025-1
standard passenger car
replica of one car I found a pic on the net
thank you for viewing
mrBlue
Edited by TheBrickster, 19 March 2010 - 02:11 PM.