The group was greeted by an elderly lady at the train staion, who introduced herself as Florance.
"I'll be driving you up to the Manor." She said simply before leading them all to a nice looking car. The group piled in and headed up the narrow road.
On the way up to the Manor the group sat it mostly silence, each thinking to them selves what they would be doing once they arrived, and some trying to figure out why they were there at all. Suddenly a red blur of a car shot past them and honked. Mme. Florance swerved crazily, and then straightened out with a French curse.
The group arrived to notice a nice looking red car parked outside. They all preceded into the house and were greeted by a young man, along with a middle-aged man clad in robes.
"Father Clarance," said the priest. "This is Rex. He just arrived as well."
Florance nodded at them.
"You should probaly all wait in the dining room. I'll be waiting here for the next few guests. Amelia Warhog is due any moment now."
"I think I'll wait with you," said Rudy, "she was my student once."
"And my classmate!" roared Rex happily as the others went into the dining room. No sooner had the majority of the group left than Floracne could hear the distinct noise of a plane engine. Out of a window Rudy noticed a small stunt plane landing a fierce looking woman hoping out. She burst with the front doors with a feel of command.
"Amelia's here!" she said and then greeted each of them in turn.
"We should continue into the dining room as well now." Florance led the group in, and all but her were taken aback by waht they saw.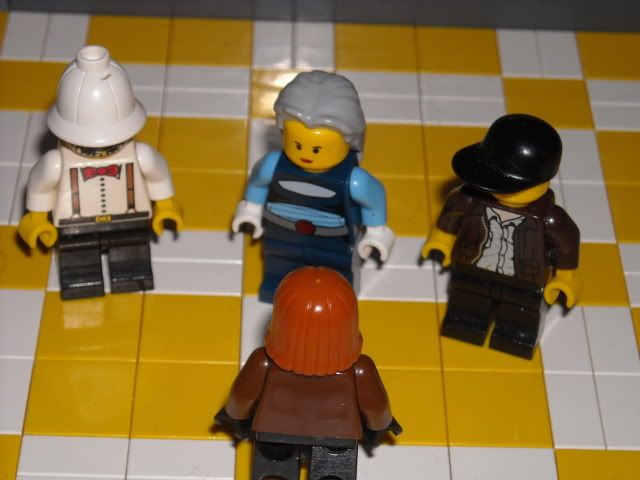 "What is this!" yelled Athranhart. "A joke! These are crate, not tables!"
"I know," said Florance sadly. It's not what I thought it would be eitehr. Perhaps our host will explain when he gets here."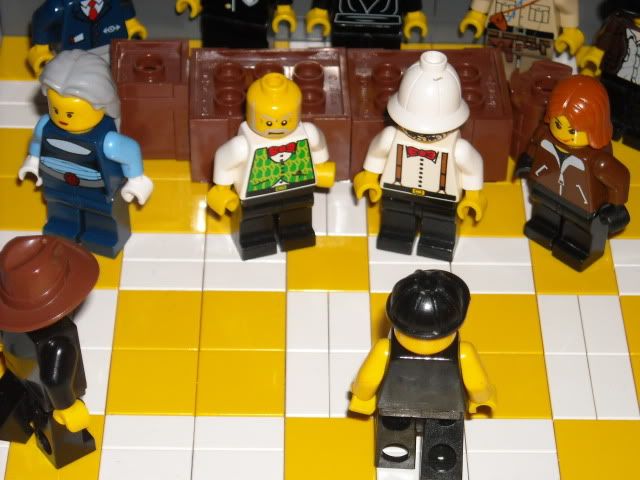 "Host isn't here yet?" said Rudy. "How strange."
"Indeed," responded the first of the late comers, a detective by looks of him.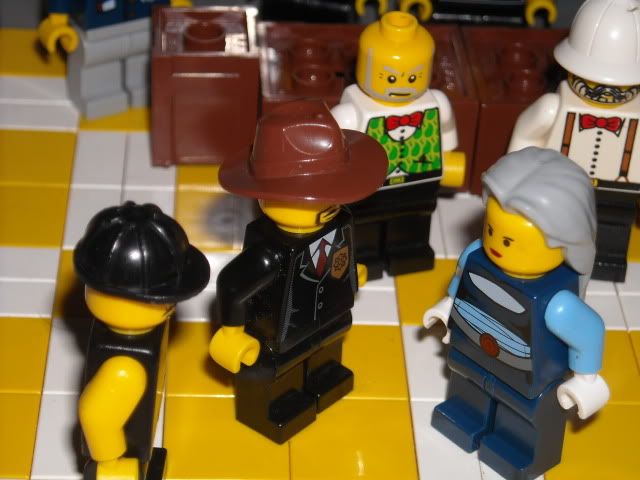 "My name is Thomas aker. That man is Jimmy. We showed up at the same time, and came on in. So, there's no host?"
"No."
"How strange."
Cast of Characters:

Lord Athranhart (A Lord) - Striker

Mme. Florance (World Famous Chef) - Zapper Brick

Cheif Morrison (Cheif of Police) - Adam

Srgt. Johnson (Retired Army Srgt.) - Miccacol88

Amelia Warhog (Famous Fighter Pilot) - Hewkii9
Prof. Rudy (Prof.) - Bob the Construction Man

Rex Harbor (Party Man) - Eskallon
Father Clarance (Priest) - Draggy

Jimmy Thacher (Matinacne Man) - Ricecraker
Thomas Baker (Lawyer) - ImpShadows
Lord Gregor (Lord) - Zepher