126C
Feedback is not only greatly appreciated but requested. This wasn't meant to be something spectacular, but just trying out some ideas I've picked up from here while waiting for a big pick-a-brick order to start a real MOC. I used 2 RBRs, and some of my extra parts. I also nabbed a bundle of ship parts off of ebay which included a full set of BSB and CC sails.
I changed the gunport covers to black and added a third middle hull plate.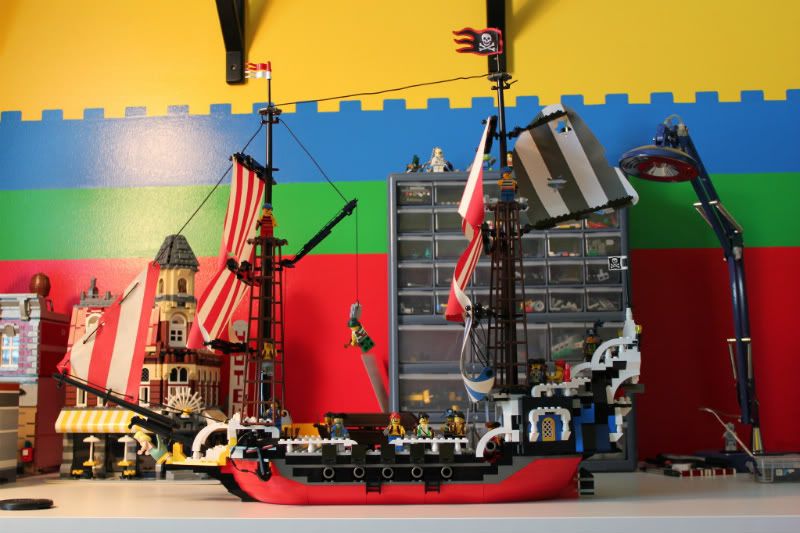 I used one of the Whitecap Bay mermaids as a figurehead.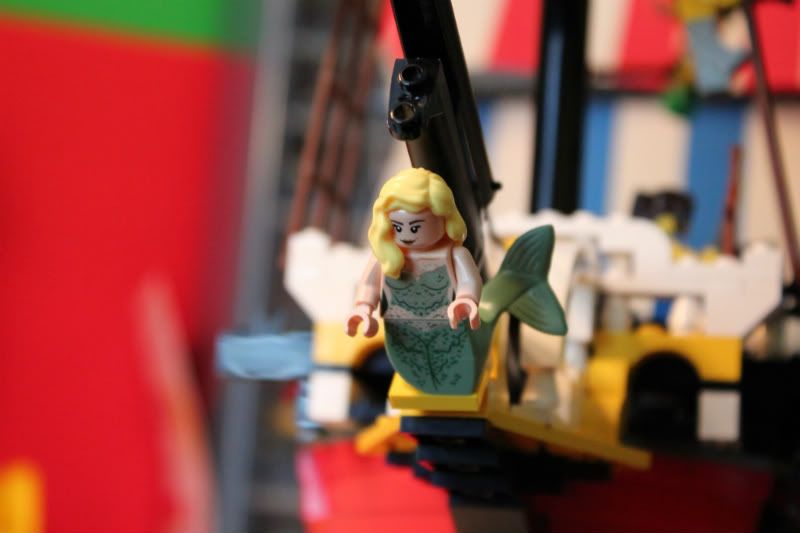 I moved the skull up higher which allowed me to extend the cabin out and add a bed for our good captain. I also ripped off the idea of putting a cannon in its mouth.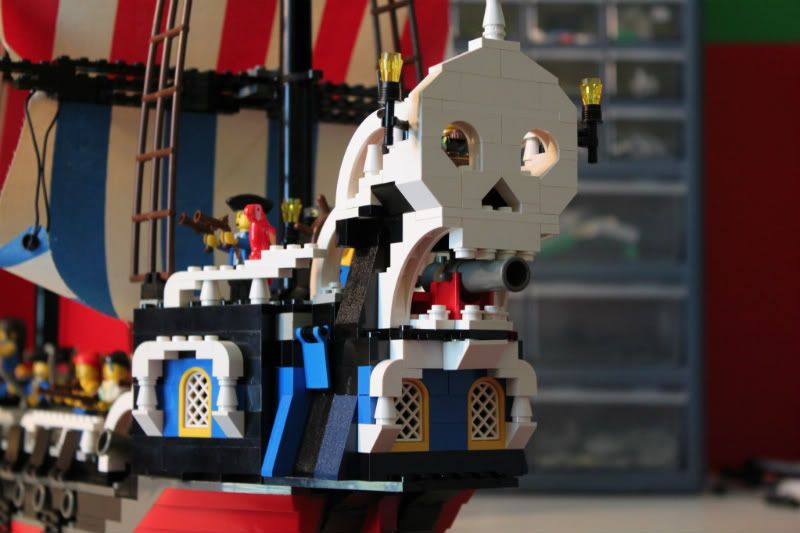 I'm temporarily using the sails from the BSB and CC until I make my own with some fabrics I picked up a Joann Fabrics. I'm also trying to tweak the sail pattern to get 3 sails on each mast using the old style masts. I'm using the RBR spanker sail as well for now. The BSB sails actually go quite well with it.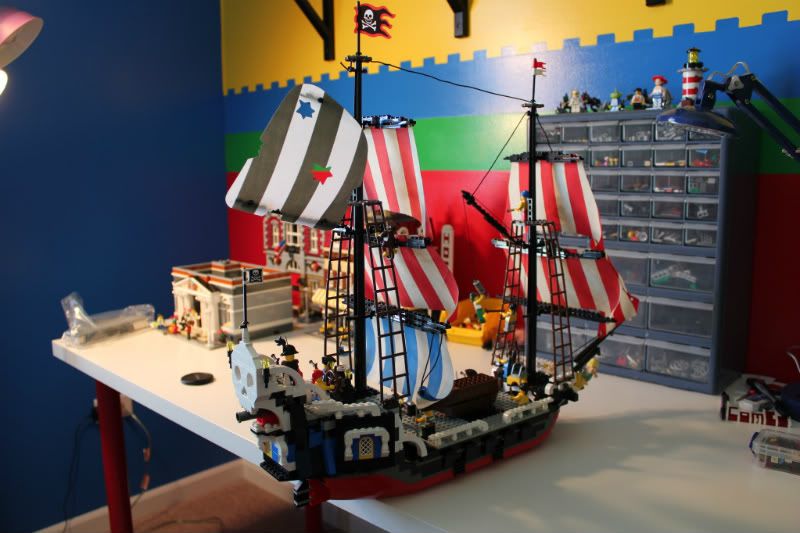 The deck (though it doesn't look great) is modular. I also made the mainmast taller to allow the third sail, but that sail just doesn't look right without a piece of rigging. I also added a wall and door to close off the cabin and provided a pair of longboats. The anchor is not movable, but it can remain in place.