Set Name:
Droid Tri-Fighter
Set Number:
8086
Release:
Jan 2010
Parts:
247
Minifigs:
3 (1 Rocket Droid Commander & 2 Rocket Battle Droids)
Time to build:
17 Minutes, 49 Seconds.

(No stickers)
Bricklink
Box Front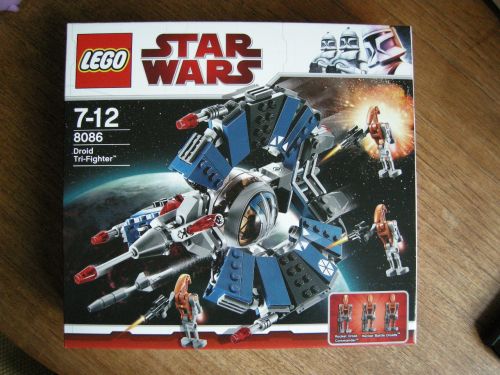 Not much to say. A view of what's inside the box.
Neat box art.
Box Rear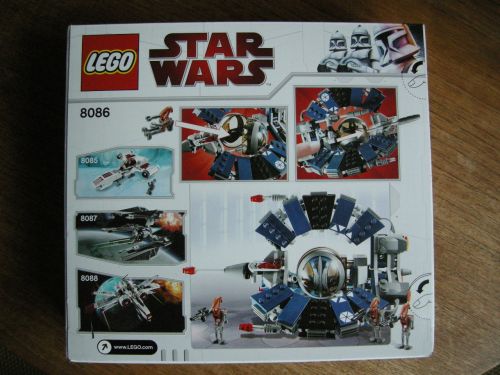 Flashing the flick-missiles and other new 2010 sets.
No inspirational build.
Instructions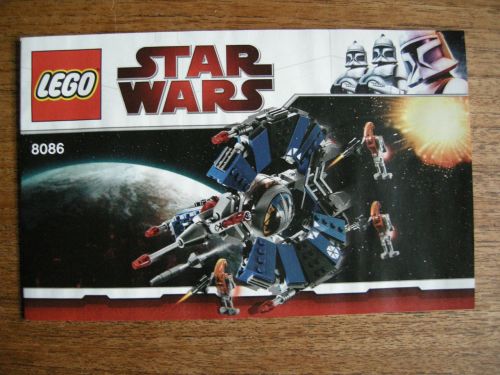 Easy to follow.
Small folder.
Random Instructions Page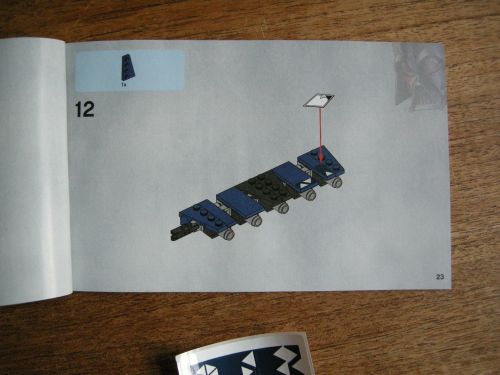 Yeah, it's that simple to follow

Dreaded Sticker Sheet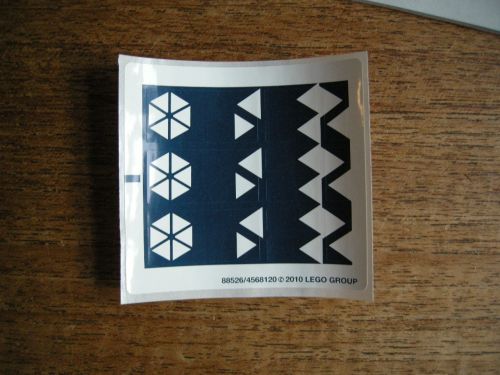 Ydrk!

I chose not to add those to the fighter.
Side View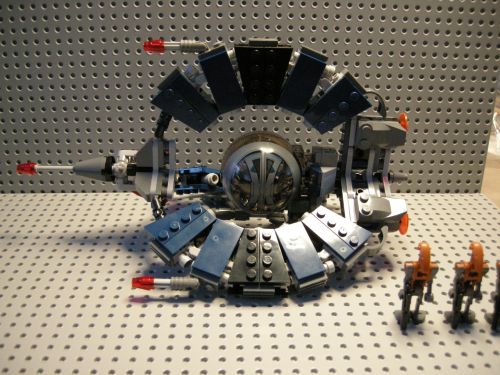 It does look better than the old version.
I kinda like the overall look of it

Front side view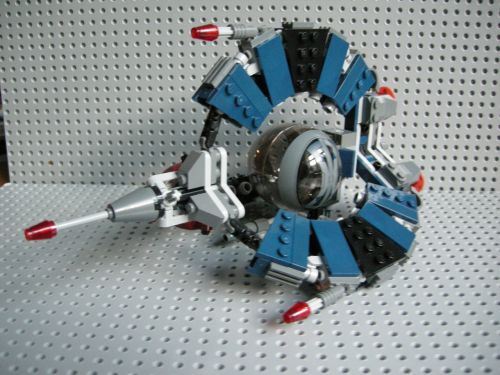 The cockpit is a little "off!" and reminds me too much of the Exo-Force sets.
Rear View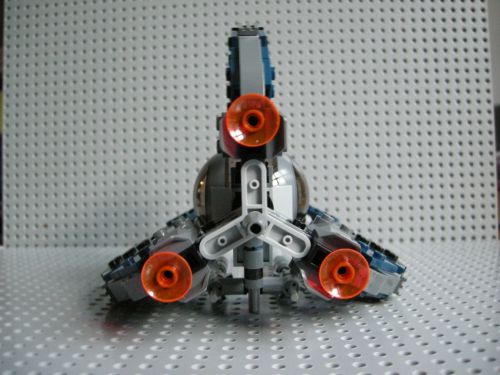 Symmetric and cool.
Top View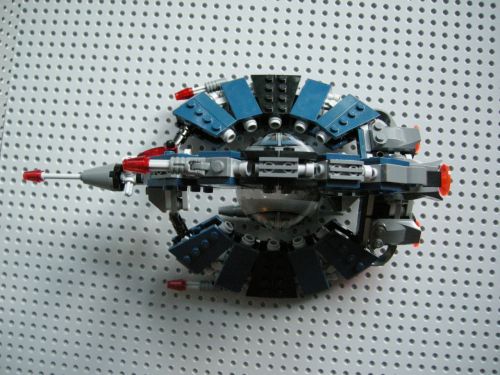 They've clearly put some effort into adding "greeble" and it's ok for an official set.
Tiles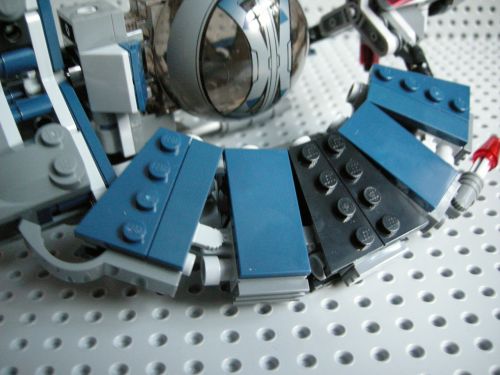 Meow! I love those new 2x4 tiles and here we get them in Dark Blue

Cockpit
How's the droids going to control this fighter with no control unit?!?
Bottom View (Enhanced Flick-Missiles)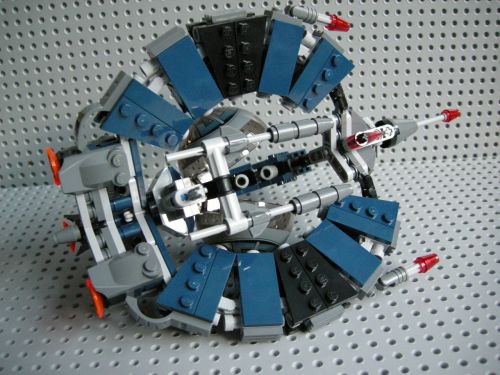 A new design for the flicks, and they're much better than the regular design.
Acceptable addition of playability.
Thank gawd, it's not that technic launcher

Rocket Droid Commander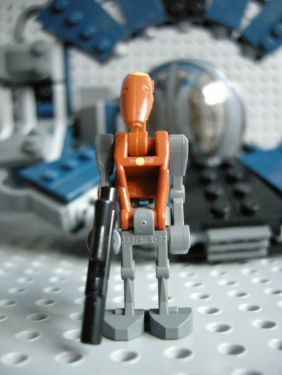 Some yellowing of this guy makes him the commander of this raggedy fighter and it's crew of Rocket Battle Droids.
All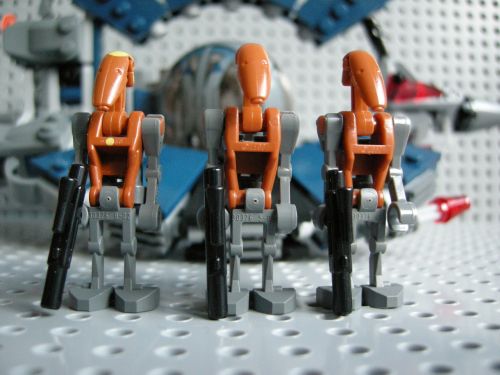 The entire Rocket Battle Droid family in front of their transportation.
All Rear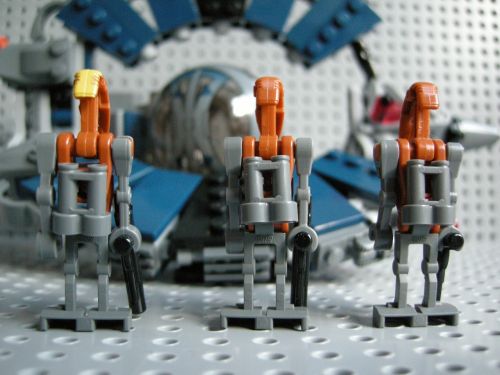 Wow, awesome rockets

Conclusion
An okay set with some great parts.
Wont stay in one piece long though, I am sure a lot of kids will love this.
But being mostly an OT fan this set doesn't really do anything for me.
A must for a collector, but not "all that"