62d
Hello everyone, I just recovered some Lego Sets and I wanted to make a nice pirate ship, but unfortunately, there were no ship, no mast and no hull, only the
6261 set
, the raft, some pirates minifigs and other little pirates sets(6251-6245-2x 6235), but there were a lot of sets of other collections, (total: 114 sets.) so I decided to make a Sloop with what I had.
I'm sorry it have no sails but I'm going to make it.

I called this sloop "sabre des mers" (sabre of the seas) because of the figurehead

here is some pictures of this sloop just after stealing some treasures ( yeah I like to make scenes), the crew is having a toast because their ship is overcrowded with barrels full of treasures.
here is a first view of the sloop from the rear.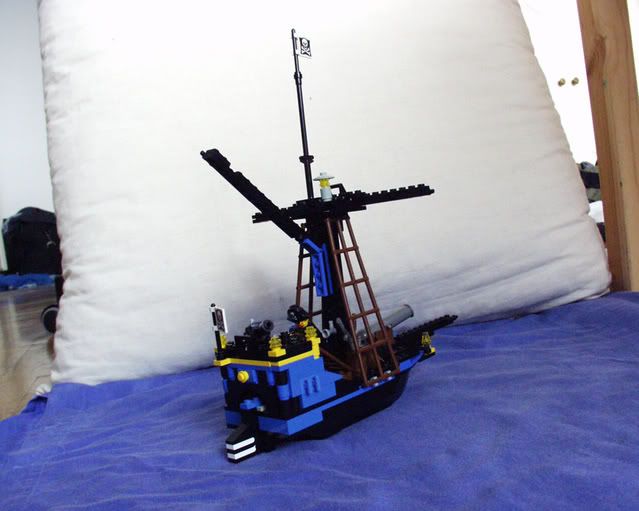 from the front.
the crew is having a good time
inside the cabin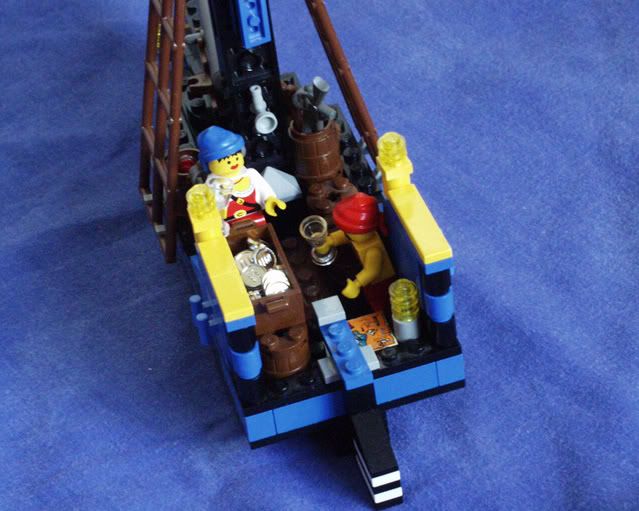 we can see that it's really overcrowded ( sorry it's a fuzzy pic, I didn't post this one because it was really too fuzzy:
click
)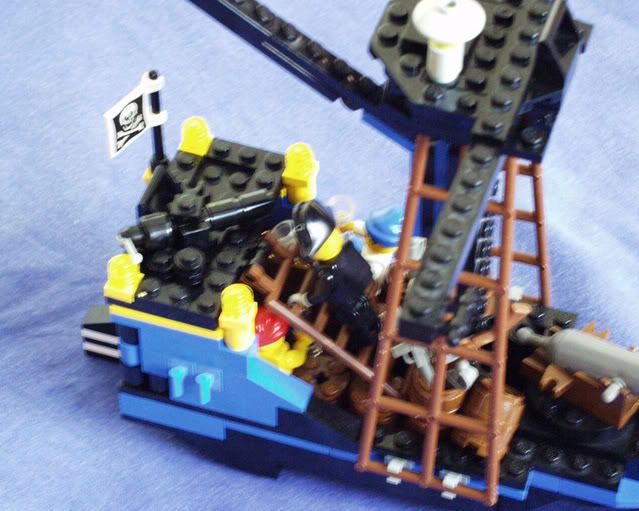 I removed the crew and the upper deck .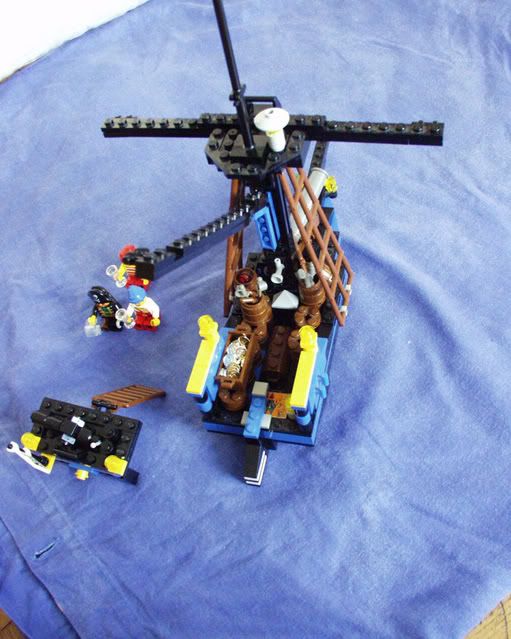 the little canon of the upper deck :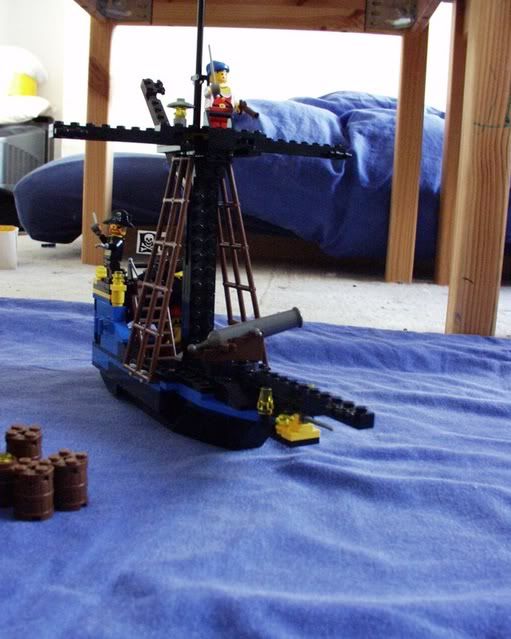 the ship without the treasures :
P.S : fulls pics
here