Set Number:
CCSD Minifig Pack #1
Release:
2009 (Comic Con San Diego)
Theme:
Star Wars - The Clone Wars
Special:
Only 300 ever made.
Price:
Varies between 100 USD to 160 USD on Bricklink

Introcomment:
Ever since I saw the 6 different Comic Con San Diego (CCSD) minifig packs, I knew I had to get them.
But the pricing was and is pretty high, so I decided to wait a while, which has proven useless earlier and this time was no exception.

Luckily I've found a few of them on eBay at a good price. In my opinion Bricklink is waaay off when it comes to pricing these great little display packs.
In this minifig pack, we get Ahsoka (in attack mode), Mace Windu and a Clone Trooper.
All of them are glued to the baseplate and I had some serious trouble reattaching the lightsabres as they fell off during their trip from the US and to my home.
It seems that the figs aren't glued, but the legs are glued to the baseplate.
I have not checked that, as my hand can't really fit inside the plastic box and too much handling will turn corners and edges milky white. So I leave that kind of inspection at your own discression


Thank you TLG for finally accepting what your product is and isn't

Collectible Number: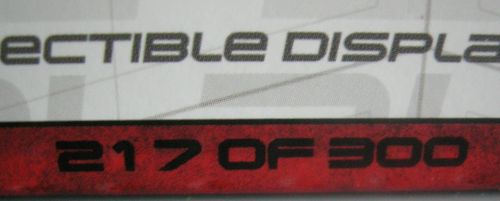 Wooopeee! I got me number 217 of 300.
Not sure wether I should be honoured or delighted by that.
Perhaps I'd just go for "meh!".
To me it's not really important wether this set was made in a zillion copies or 300.
In fact I find the idea of limited productions a little "off-throwing", that just makes this a set for an exclusive amount of people and I can't see why a toy should be limited in any way.
Perhaps this kind of trophy hunting just doesn't suit my kind of person
Nevertheless I am thrilled at having the set though

Minifigs: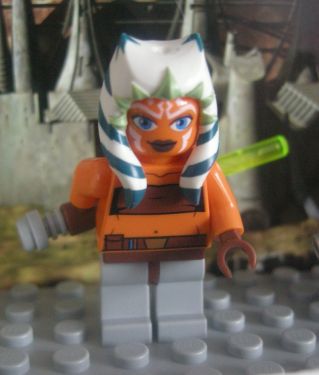 Ahsoka
, as we like her.
She's featured in a total of
5 sets
so far.
Mace Windu
, looks a little bored to be stuffed in a trans clear plastic box.
He's featured in
2 sets
and
1 accessory set
so far.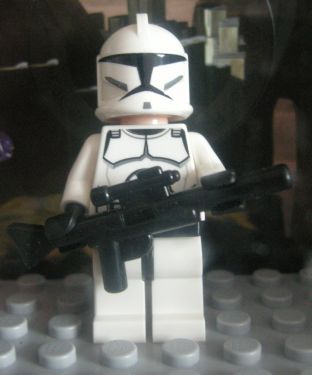 Clone Trooper
, ready for action.
He's actually in a lot of sets (11),
check'em out

One might fear that the figs are the cheap Chinese version, but luckily they're not.

The Box: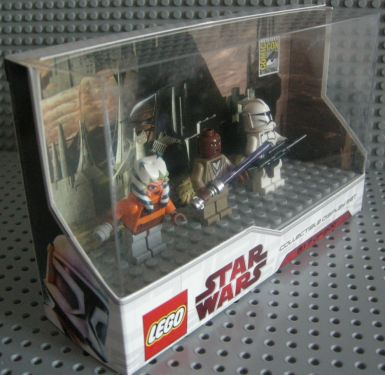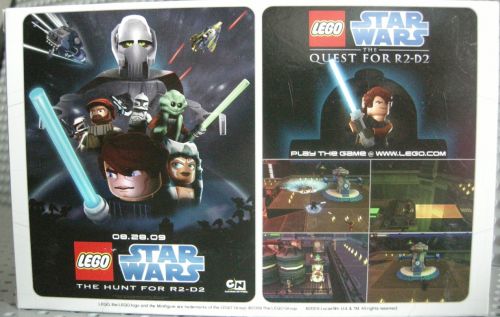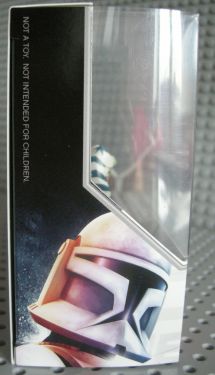 There really isn't much to say about the box, except that the trans-clear surface made it hard to get any really decent photos and it's decorated with pictures of "The Quest for R2D2" and "The Hunt for R2D2" on the back.
It's got a picture background behind the figs which is kinda cool and each of the 6 minifig packs has their own background, depending on which episode it belongs to.
Final Comments:
This is a great little set, it looks awesome on display.
Especially if you've got more of them side by side.
But and this is a big but, it's price and availability doesn't match the greatness of it.
I got them cheap and I had some money to spare from my BL store, but if I hadn't, then I'd skipped this.
The money's better spend on Battle Packs or regular sets in my opinion, but I certainly agree that as a collector this is pretty damn close to a "must-have".
Shadows enlightened me that these minifig packs clearly are inspired by Hasbro's Cinema Scene Packs:
Enjoy the review and don't forget to rate the set in the poll.
Useful links:
Review of 2008 Comic Con Exclusive Set
Review of 2009 Comic Con Exclusive Set
Instructions for 2009 Comic Con Exclusive Set
Comic Con San Diego Homepage
Bricklink Catalog Entry