40c
Hi guys,
After "Bonne Port" i show you a little vessel called "Le Faucigny". I have use two armada flagship parts and make my own sails to look a little bit more realist. I'm out of white bricks, so i have can't do a lot of improvements. It will be for a future version.
This first pic is very blur, we don't see a lot of things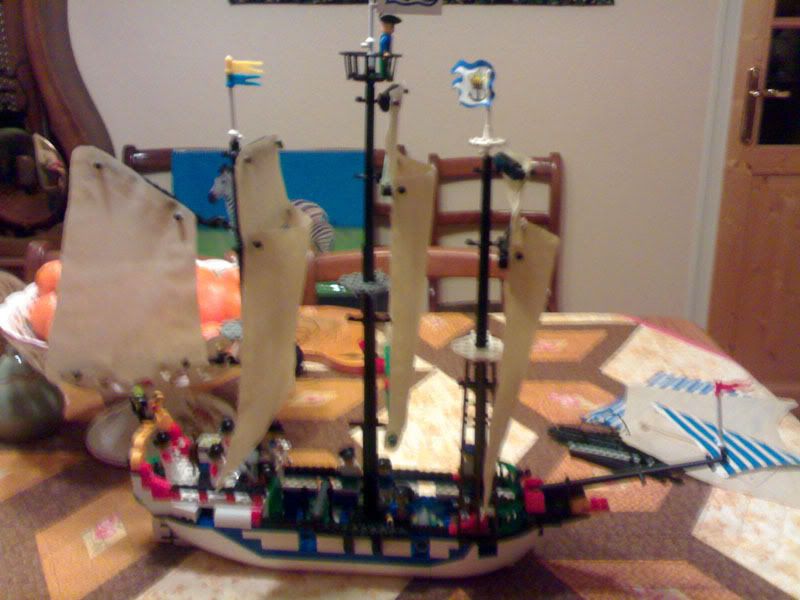 Second pic of 3/4 forward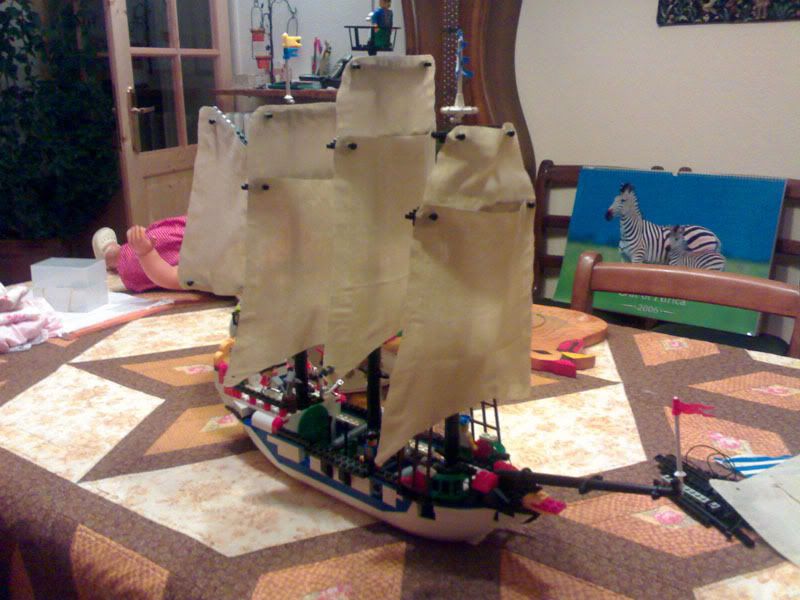 I have others pics where we have a better view of the ship but with the older sails.
It lack here a lot of ropes and the Foc and Clinfoc sails. I have to make a figurehead, change the poop to. So a lot of details
Edited by SlyOwl, 19 September 2009 - 04:18 PM.