7184: Trade Federation MTT

Name: Trade Federation MTT
Theme: Star Wars Episode I
Set Number: 7184
Pieces: 466
Year released: 2000
Minifigures: 7
Price: Can't remember, but $50.00 according to Peeron
This was a good set back in the day. Number of minifigs and the design of the MTT are okay. Still, I would love to get the other MTT (#7662 Trade Federation MTT).
The instruction manual.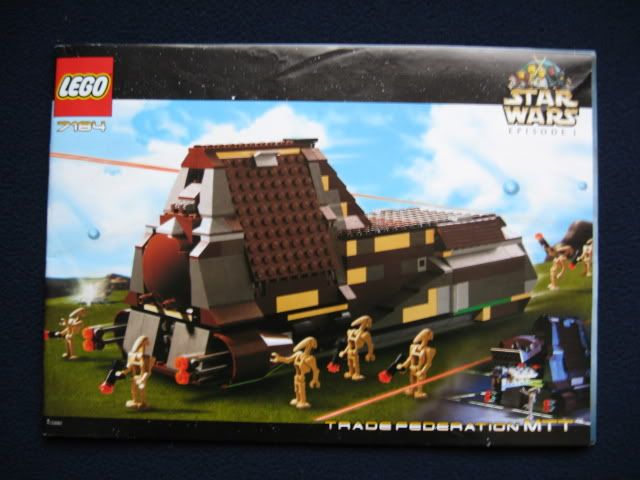 Back.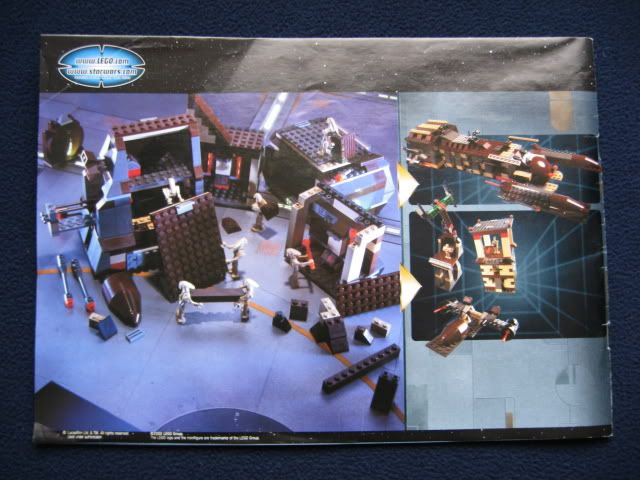 Minifig page.
A random page.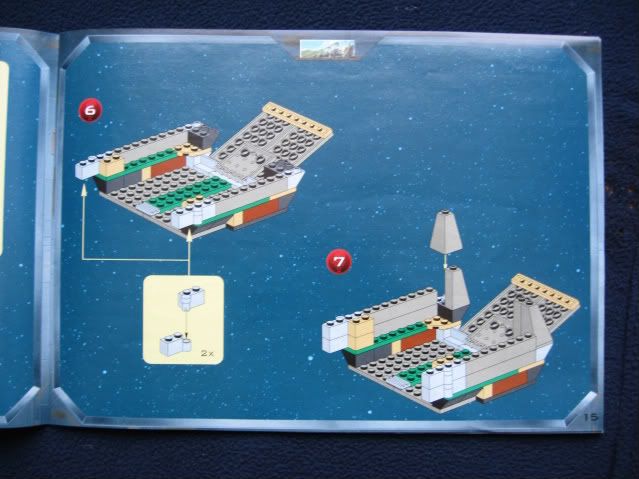 There's also a comic at the end of the manual.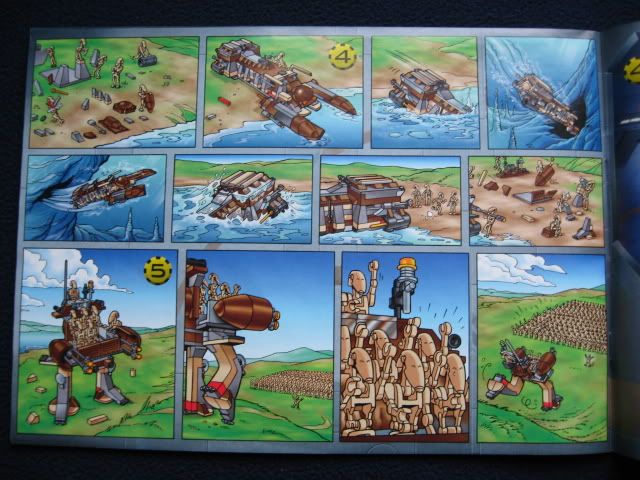 The minifigs in this set are good. Six Battle Droids with blasters and one without. He controls the MTT. The green groundplate is not included with the set.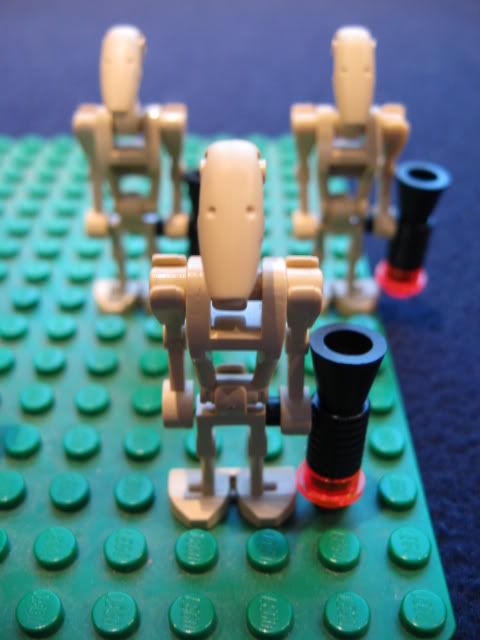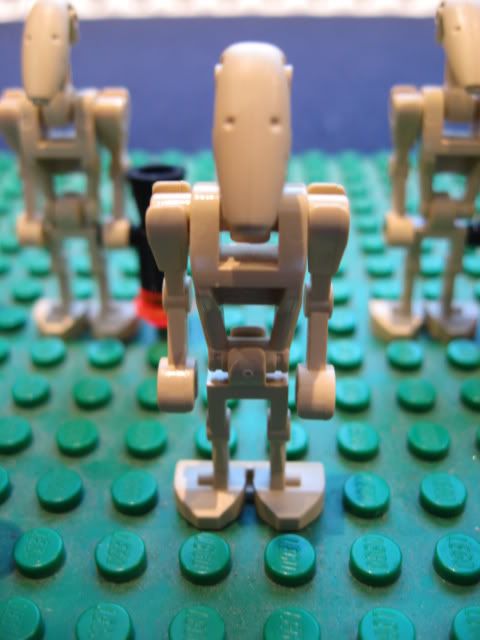 Finally a look at the MTT, which is short for Multi-Troop Transport (
http://starwars.wikia.com/wiki/MTT
).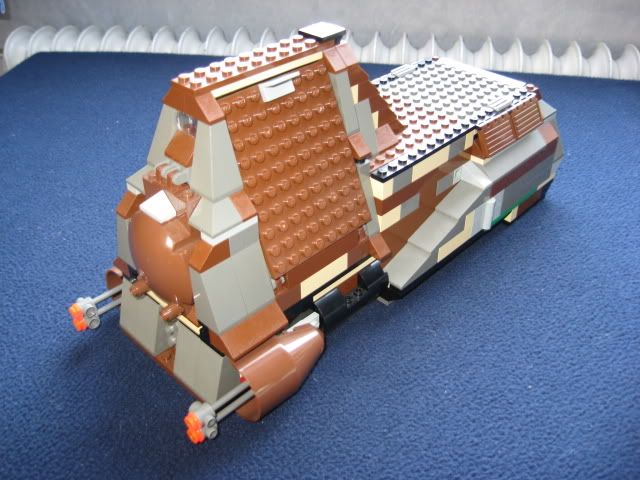 The bottom.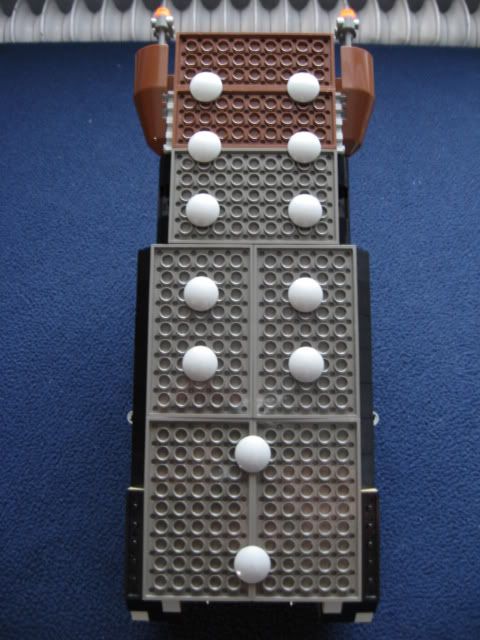 I'll start with the cockpit. The two panels on the side can open up.
Here's the Battle Droid inside the cockpit.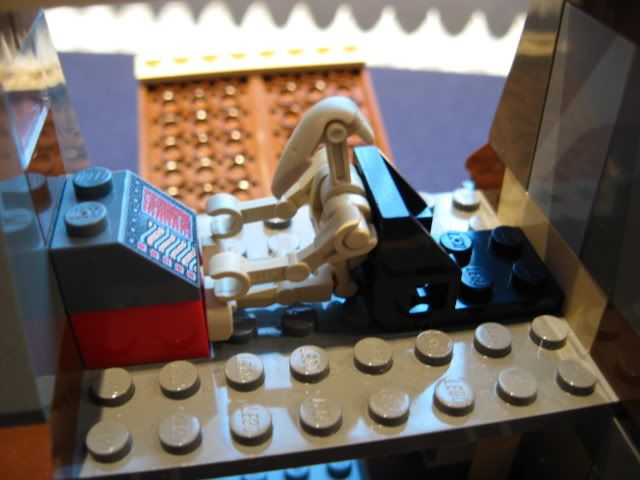 A close-up of the controls.
The Battle Droid is supposed to sit like this but when I moved the MTT around he kept falling out.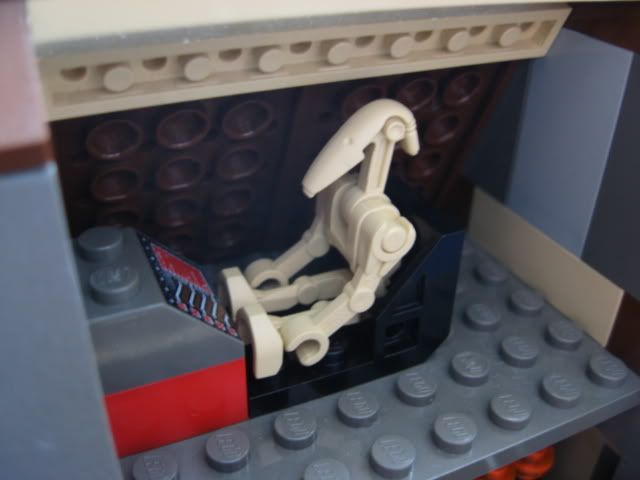 So I connected him with his back to the back of the chair.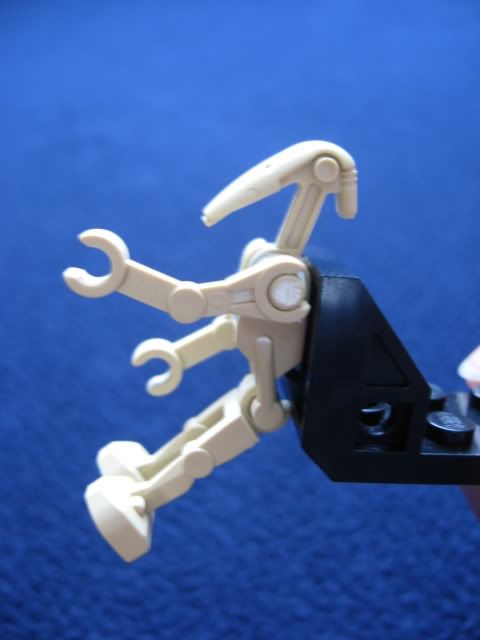 The cockpit with the Battle Droid seen trough the window.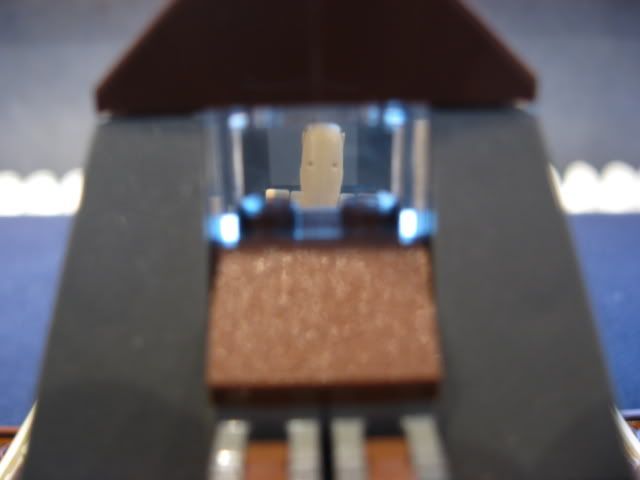 With one side closed.
Here's the empty loading rack...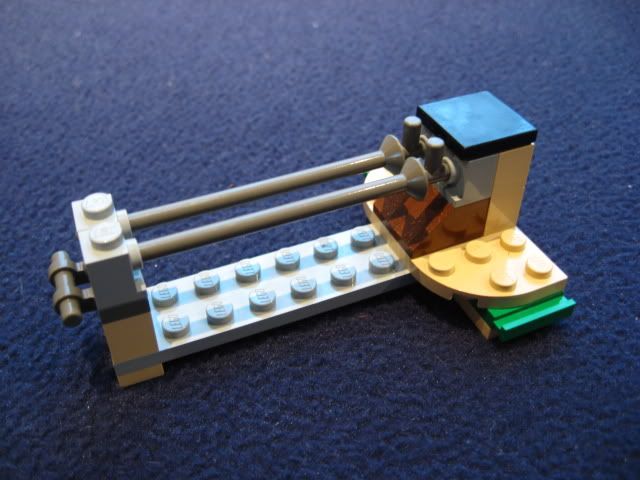 ...which goes inside the MTT.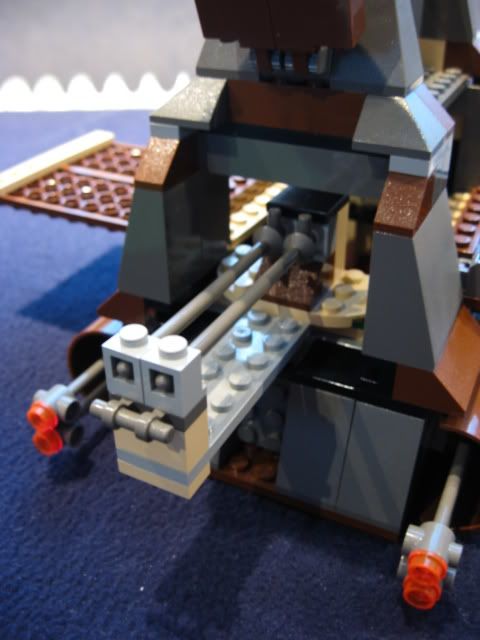 The loading rack with two droids on it.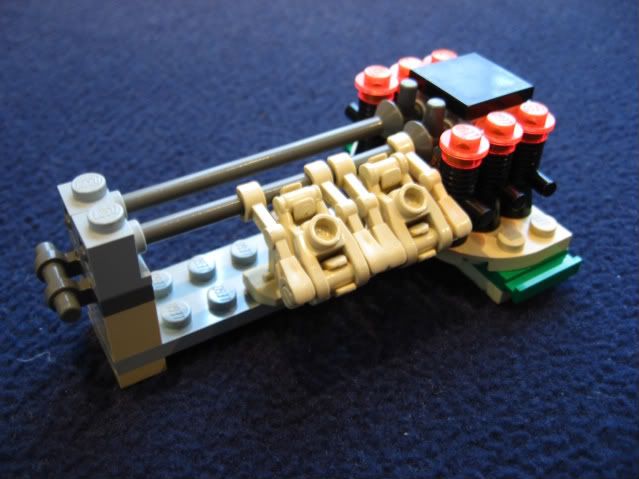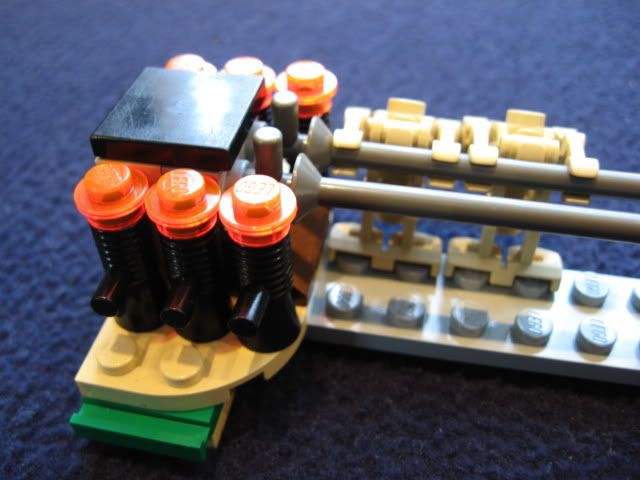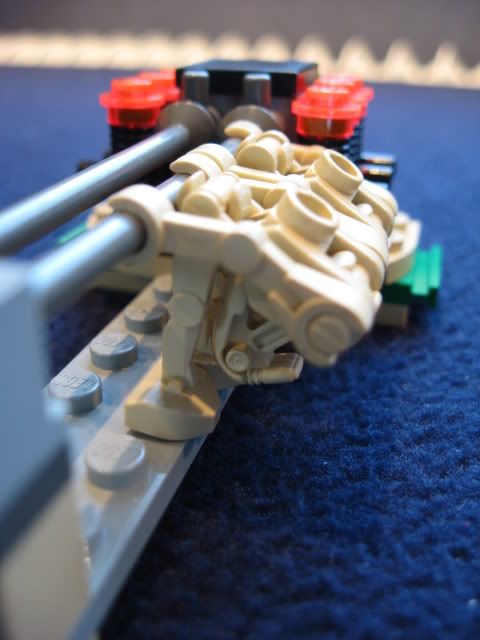 All of the Battle Droids and their blasters on it.
Bottom.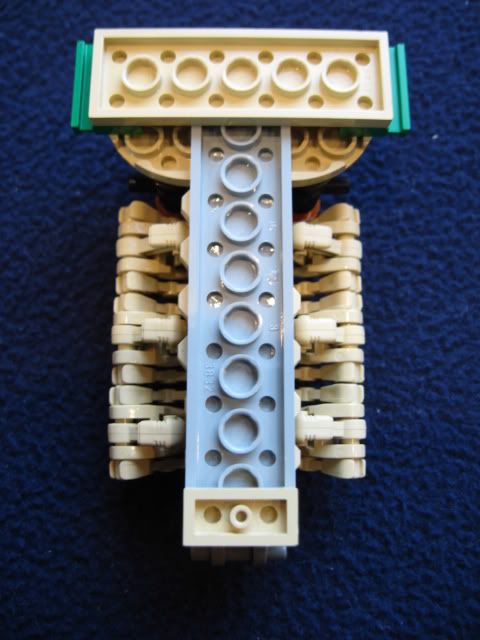 Let's put them in!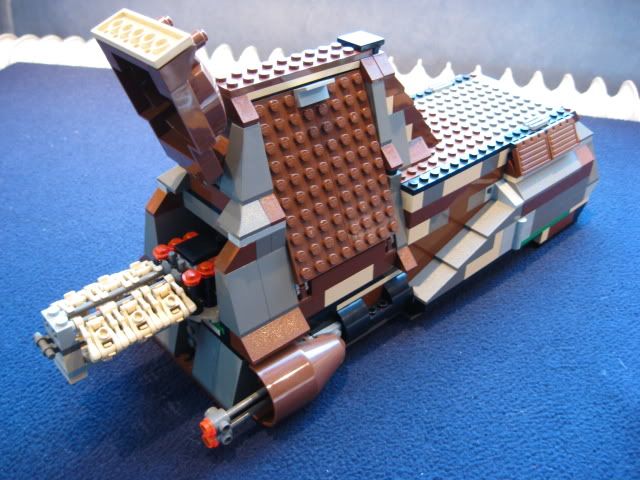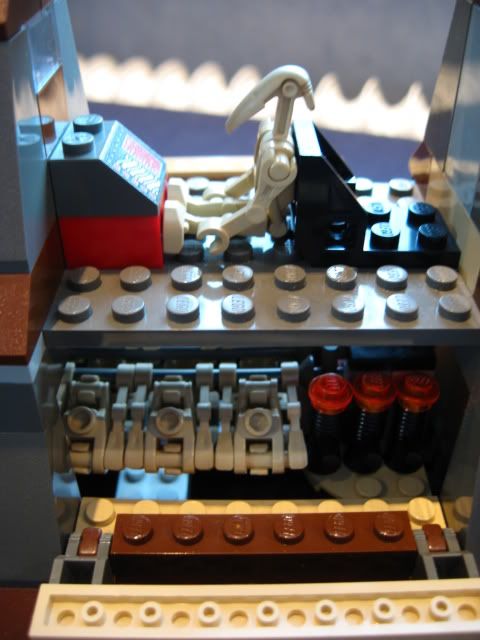 A look from the front.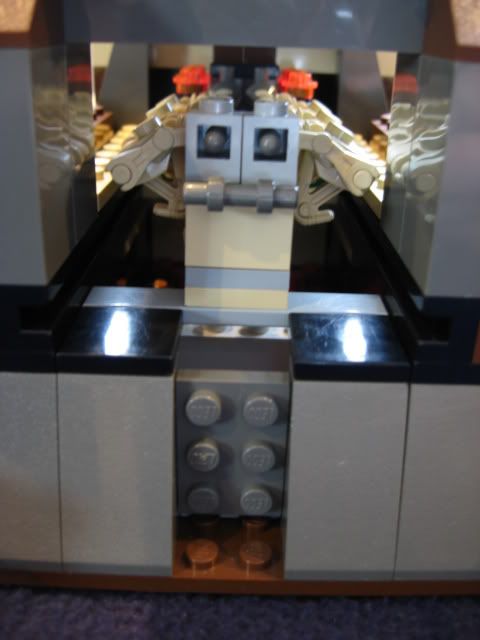 There are some guns on the front.
Without the windscreen. I really don't like these guns, because they are very unstable and always fall off.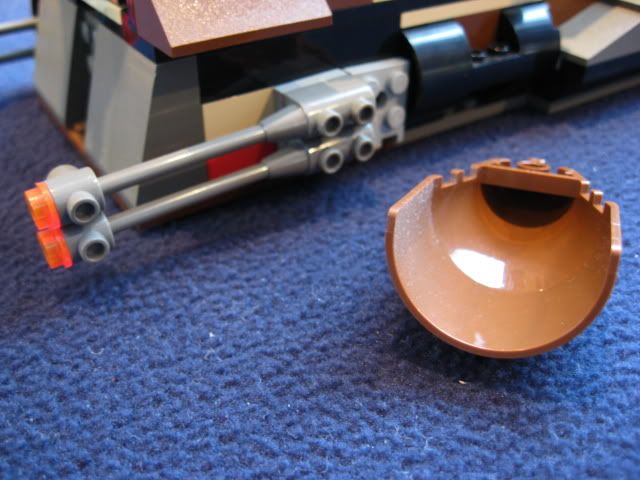 At the back of the MTT there are a couple of small doors.
Here they are closed.
And open. There's a light/blaster inside it.
The other side.
And a look from above.
The backdoor of the MTT.
Open.
By removing this black tile you can split the MTT in half.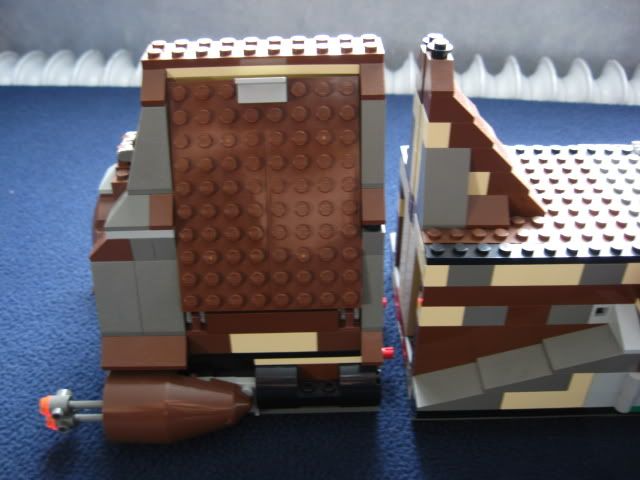 It connects by these pins and holes.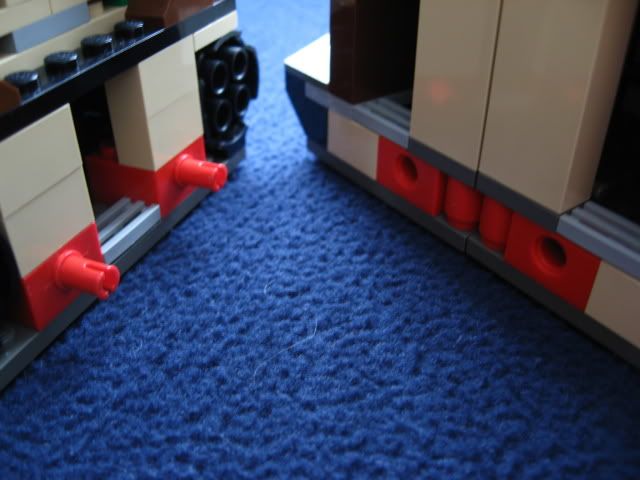 A photo of the two halves.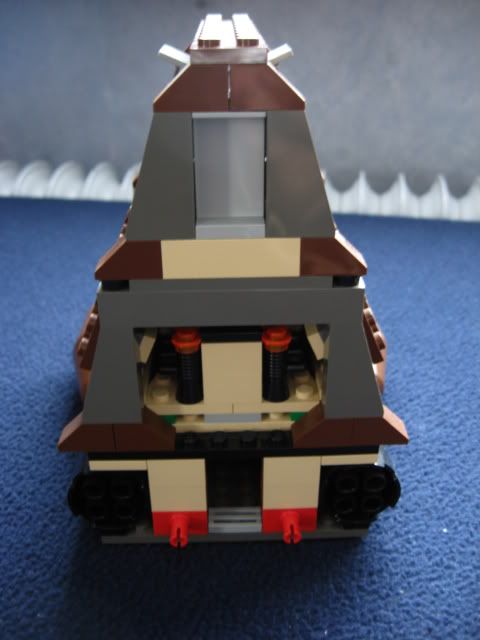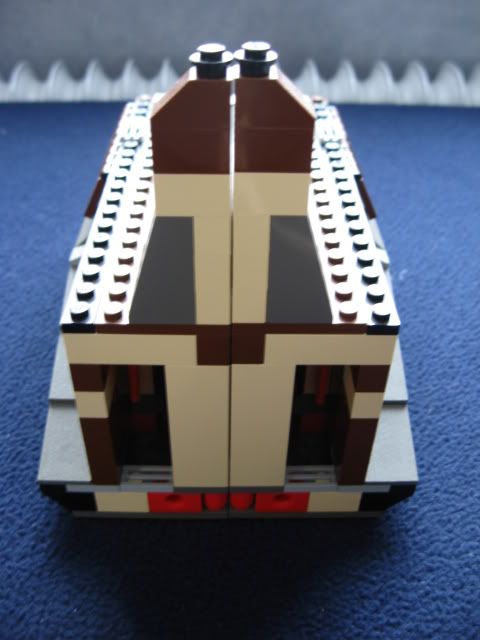 It can open up like this (sorry for the cobwebs in the background

)
Right side.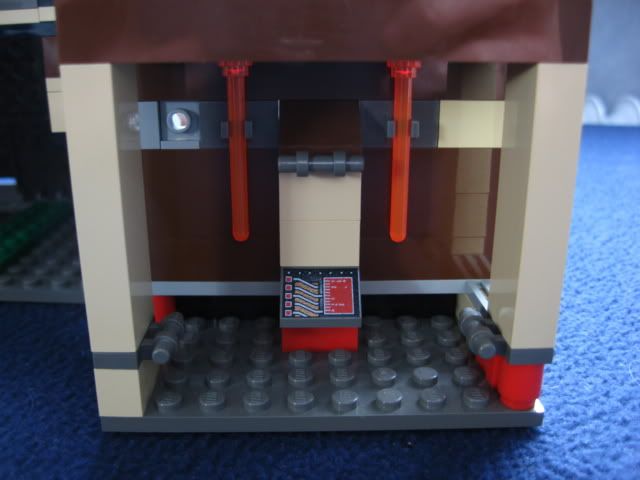 Left side.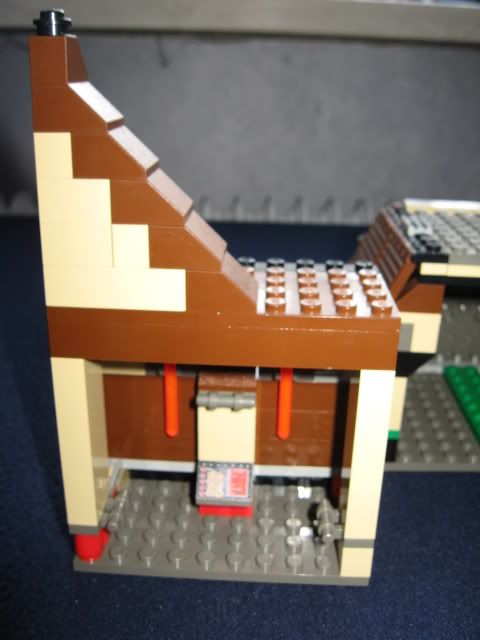 Folded to the back.
Photos of the interior.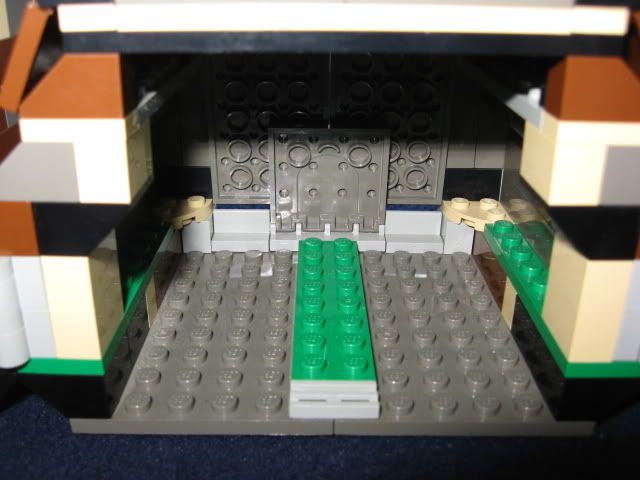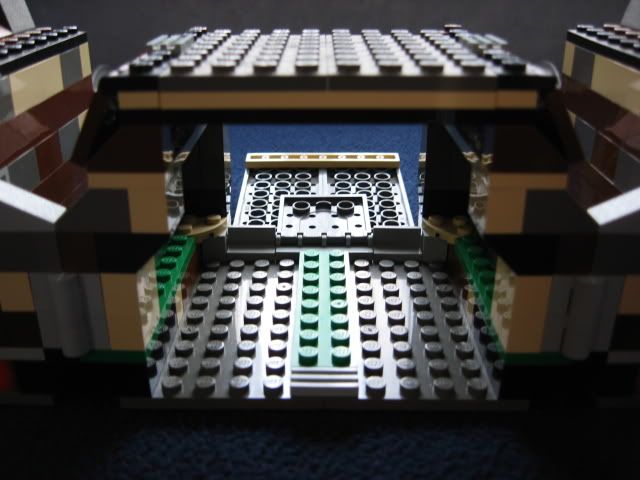 A look at the complete set.
Price: 7/10 - Alright. The MTT from 2007 has three times more pieces than this set and a lot more Battle Droids (20) and is 'only' $100.00. So, I think it's wiser to buy that set instead of this one.
Parts: 8/10 - Nice amount of brown parts, but not really any rare or exclusive pieces.
Playability: 8/10 - It can open up for it to be played with and it's fun to put the droids on the loading rack.
Minifigs: 7/10 - Nice amount of figs, but could have used a bit more.
Final: 7/10 - The design of this MTT is good, but the version from 2007 looks a lot better (and includes a lot more Battle Droids!).
Edited by Mischa07, 14 January 2011 - 01:52 PM.