Please vote for both your favorite Vignette and Bignette! The top four in both divisions get a handsome prize, but read more about that in the discussion thread.
Bignette Category:
Commandosevy - Gumpos V. Clones
Disqualified
Skipper24 - Arena Battle
Rook - Battle for Supremacy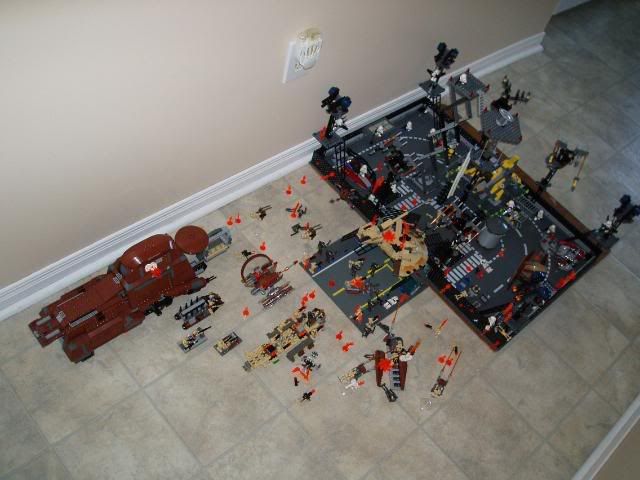 Numbah23 - Clone Wars: Defense of Jabba's Palace
SirNadroj - Chancellor Palpatine's Theta-Class Shuttle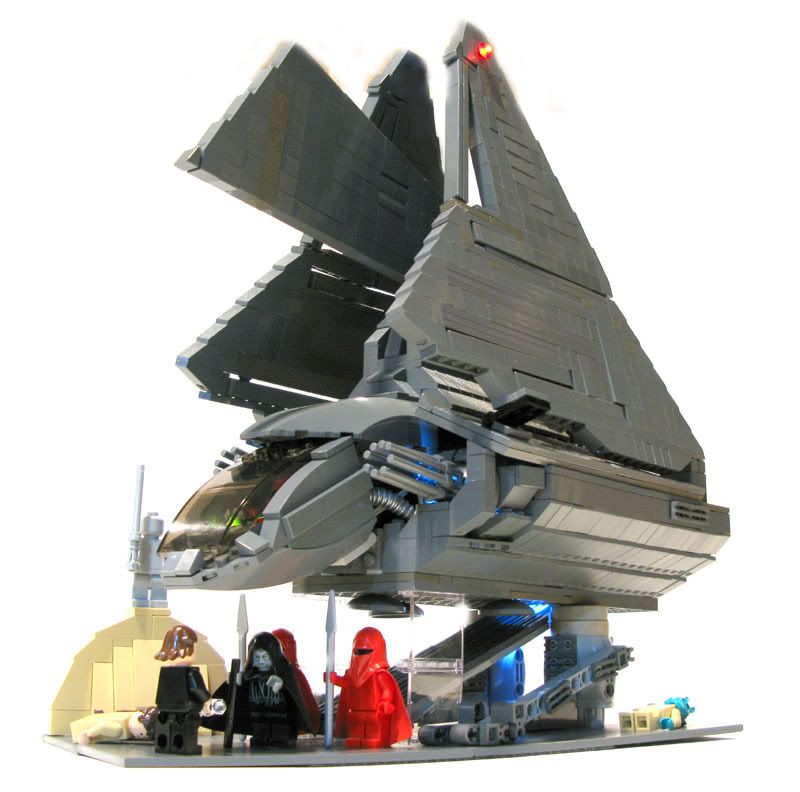 CloneMe - Darth Vader Attacks Endor
Disqualified
JimButcher - Battle of Jabim
Legorevolution - The Clone Wars Battle of Mon Calamari
Dark Sword Ragnarok - The Prototype / The Escape
Jifel - Infiltrating the Droid Factory
Uberlag - Seperatist Assault: Jungle Edition
Garet6 - Battle for the Mountain Factories of Korriban
Fat Tony - First Contact
SIMAFOL - Aros Sneak Attack
Axel - Droids Demise
NewRight - SandTomb
GloriousShadow - Battle for Valduin
ARYlegoman - Clone Training Camp
Disqualified
Pedro - Last Stand on Argoth
Commanderbly42 - The Battle of Kothlis
Commander Faie - Luciem; Absolute Hell
Oky Wan Kenobi - Battle of Dagobah
Astoriabluelegos - Battle of Kashyyyk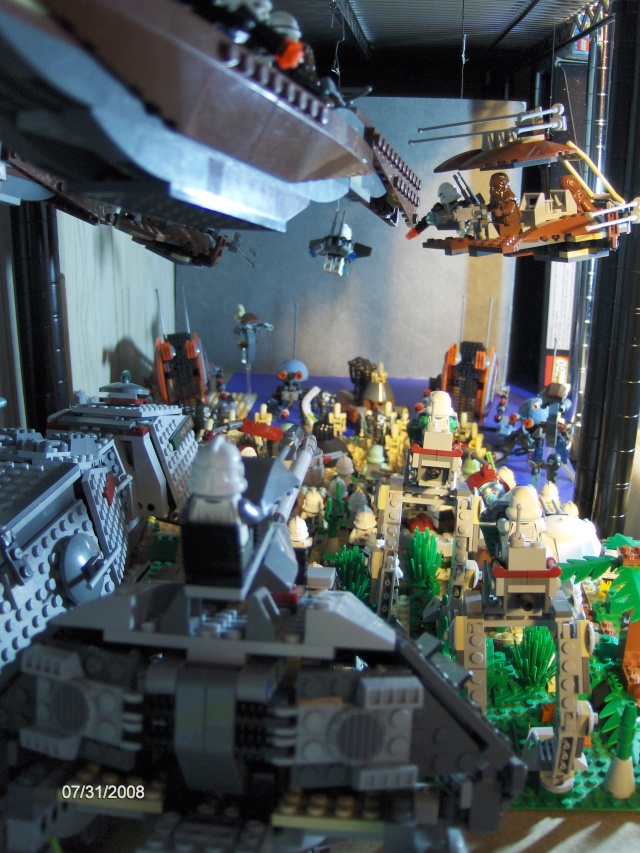 Vignette Category:
Oki Wan Kenobi - The Droid General Revealed
I Scream Clone - The Fall of Obi-Wan Kenobi
Commandosevy - Ye Kilre
Disqualified
Skipper24 - Yoda Departure
Rook - EPIII: R2-D2 vs. the Super Battle Droids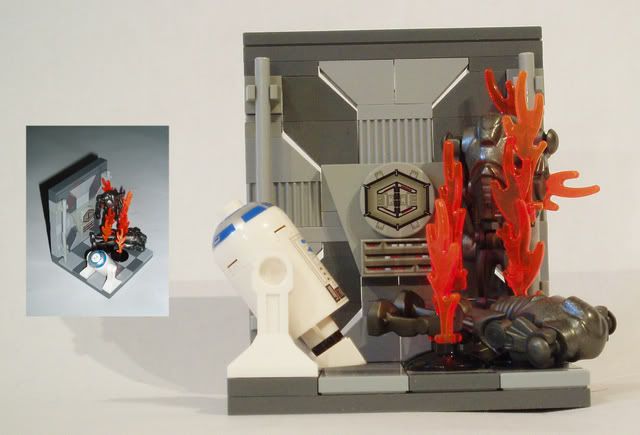 Numbah23 - The Clone Wars: Illum Cave
Uberlag - Mission Possible but not Propable
Hollisbrick - Order 66
Justin2224 - Base Infiltration: Dantooine
CloneMe - Obi Wan Recovers
Disqualified
Dark Sword Ragnarok - Factory Infiltration
JimButcher - A deal with the Count
Saracen - Saleucami Patrol
Axel - Infiltrating Droid Centre
CloneFactory - Battle of Pau City
Artizan - Sneaking Into the Trade Federation Ship
Fat Tony - Rescue Failure
SIMAFOL - Yoda On Illum
NewRight - Mountaintop
GloriousShadow - Obi Wan VS Nurathius
Orion - Sith Count where the Holo's Laid Out

WiserThanU - Clone Trooper Down
Pedro - AT-RT Assault
Millacol88 - The Camoflauged Luch Area
Pr0visorak - Final Stand
BabyJawa - Grievous' Escape
ARYlegoman - Did you hear something?
Disqualified
Astoriabluelegos - CIS Cannon Attack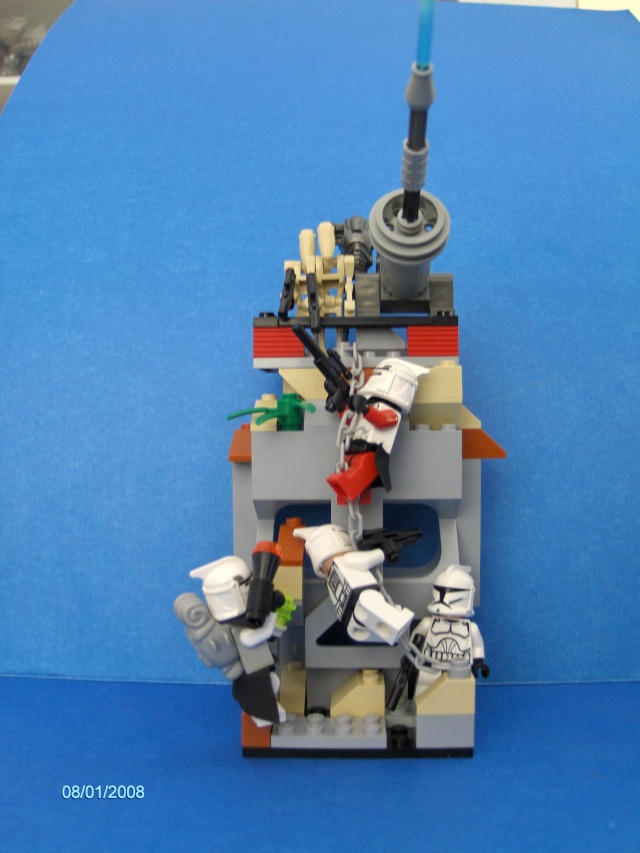 Good work everyone! I will post this and then edit the poll in shortly.
I took the liberty of adding titles to all entries without such. Also, there were several of you with images TOO BIG! Just because this is a contest does not mean that you can slip past the image guidelines with a large picture. I'm afraid I'm going to have to disqualify those entries that violated the basic Eurobricks image posting guidelines. There's always next time.
Edit by Hinckley: Anyone attempting to cheat in this poll by registering multiple accounts to vote with will be caught and banned.
Edited by Hinckley, 04 August 2008 - 04:48 AM.