Col. Brik's "Old Eagle" is a small freighter built before long the Falcon was produced by the Corellian Engineering Corporation. It's design is smaller than many YT class ships and was a limited production run with many being scraped due to their small size. A Hyperdrive is equipped but normal travel was slow and methodical. Not equipped for heavy combat it does have a average offensive capability with two Ion Cannons at the front and three smaller Ion Cannons on turrets at the top. Defensive shields are present but would not hold up to a sustained attack.
The interior houses a Engineers control room in the center of the ship where all the ship can be monitored at once. Next to the pilots cockpit is the weapon controls system with the ability of those seated to see above the ship during flight. Three areas of the ship can be used for transporting goods and equipment. The Cockpit has a single pilot seat and a navigation seat behind the pilot.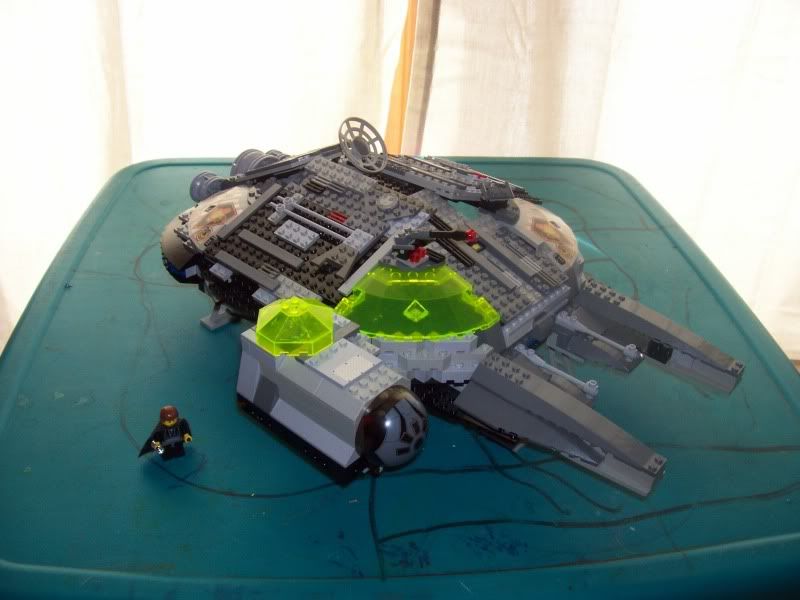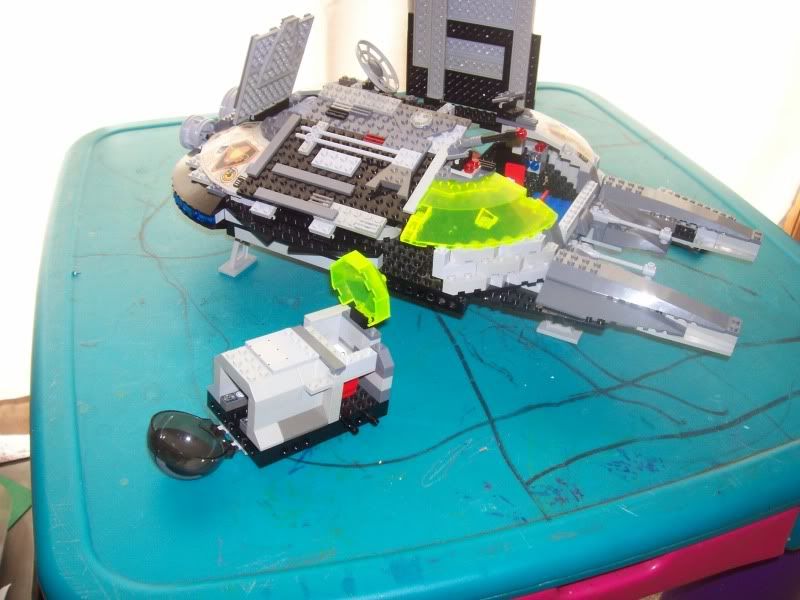 I built the tops to be easily removable for the kids, they keep them off when they are playing with it and then when it is stationary (which isn't often) I put the panels back on. The interior is sparse. I had hoped I had one more solid curved panel but did not so the green panel was put in place. Not sure how it makes the ship look.
Opinions, Comments and Questions are always welcome! Thanks for looking!
All comments and questions welcome!