99a
Hi everybody. This is my very first attempt as an adult at creating a MOC. Even as a kid I didn't do this kind of LEGO building.
UPDATE: I've made some edits a few times, and this should be my final version, unless I get some really great advice or come up with a very cool new idea. So the following pictures show the final version of this MOC. Thanks for all the advice it has helped me very very much.
I hope you enjoy my entry for this competition.
The story:
After several years of hunting down pirates throughout the caribbean sea, the old Admiral has retired and he now enjoys his life with his wife.
Every saturday afternoon, the old Admiral's grandson Willie comes to visit him. And every time, Willie asks: "Please tell me a story Grandpa" for Willie loves to hear those stories of swashbuckling fearsome pirates, courageous soldiers and dangerous sharks roaming the sea.
Little Willie does not know, however, what lies under his feet...
The old Amiral may have been a good and just Admiral, serving his majesty for many many years but he, did however, always steal a tiny bit of treasure from the pirates he defeated, and saved that treasure for his retirement. This is what lies beneath the wooden planks in the old Admiral's living room, and he plans to give his beloved grandson what is left of that magnificent treasure, when he one day dies.
The attic that's full of hay to keep the house warm, hides something... a treasure map which the old Admiral plans to use in a few years time, when Willie is old enough to join him on his beloved Caribbean Clipper. The old Admiral has kept his uniform, bicorn and sword in his attic as well. Apparantly he's not ready to give up on his eventful past just yet.
The (updated for the third time) entry (The first editions can still be seen if you click on the link in the bottom of this post - in there are also some pictures that I've photoshopped to create the illusion of light in the trans yellow bricks)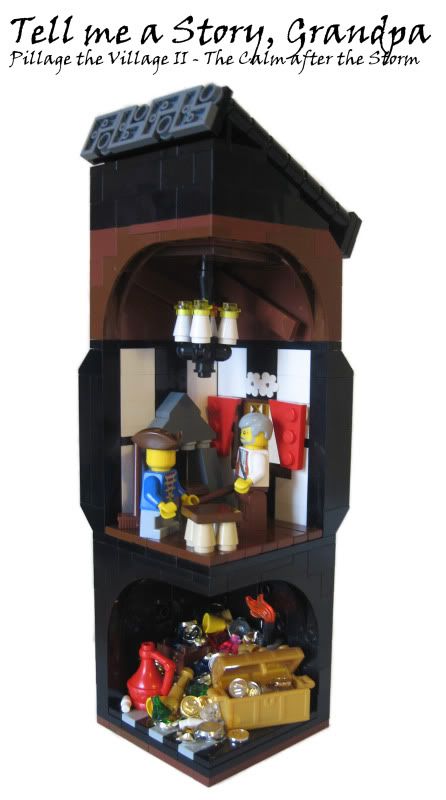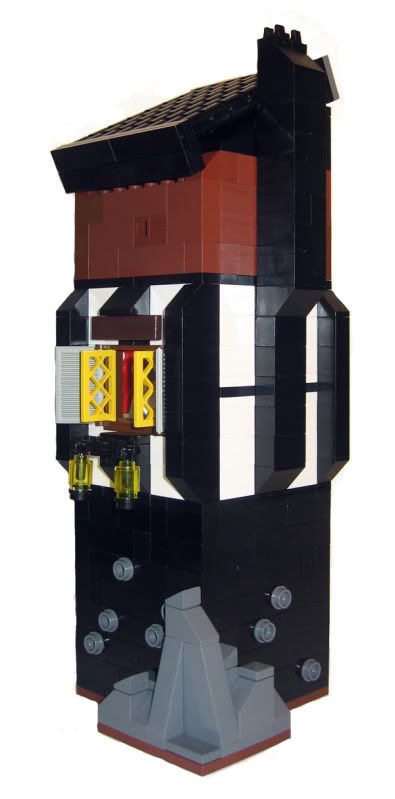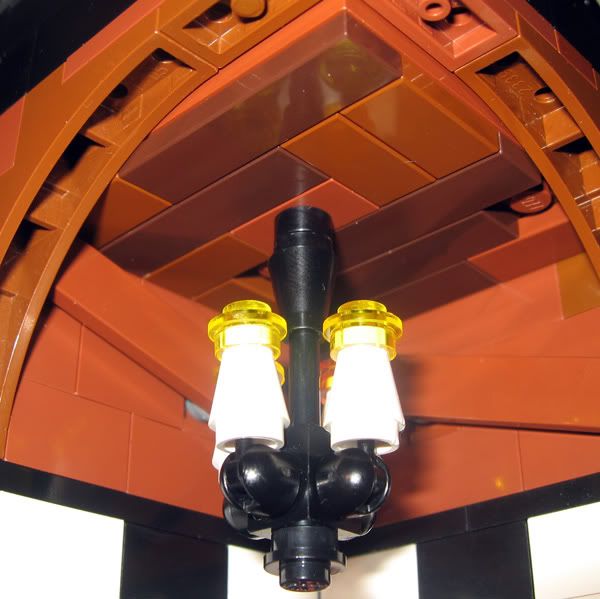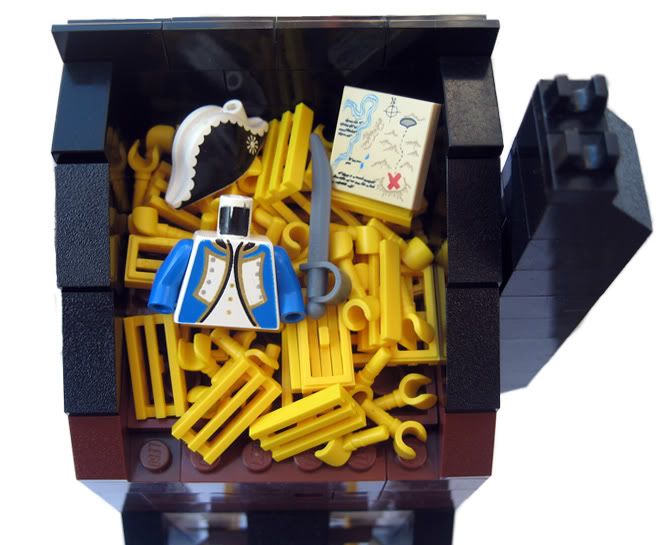 More photos can be found here:
Tell me a story, Grandpa - PTVII - Small Entry
Edited by SlyOwl, 02 December 2009 - 09:36 PM.